Why One Handshake Exposes the Racial Double-Standard in U.S. Policing
January 8th 2016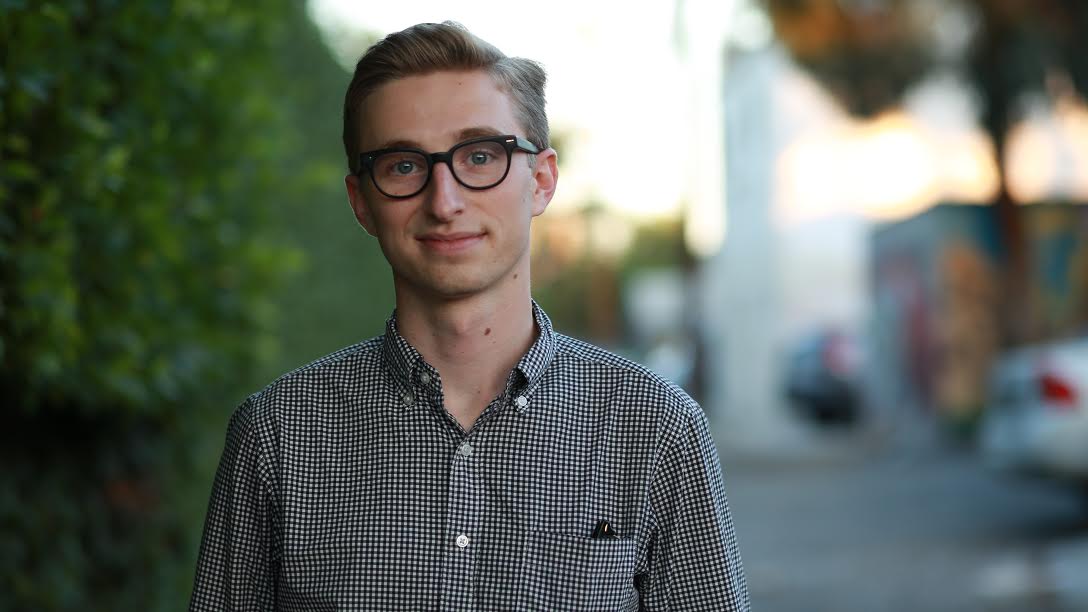 By:
The leader of an armed militia occupying a national wildlife refuge in Oregon was met with a handshake and an offer of immunity from Harney County Sheriff Dave Ward on Thursday. The diplomatic exchange took place six days after a group of protestors, led by Ammon Bundy, seized federal buildings at the Malheur National Wildlife Refuge near Burns, Oregon.
In an effort to deescalate the ongoing standoff between law enforcement and the anti-government militia, federal and state authorities have maintained a safe distance from the refuge, declining to use force to end the occupation. Officials have stressed the importance of reaching a "peaceful resolution," but critics argue that the passive approach represents a racial double-standard in policing.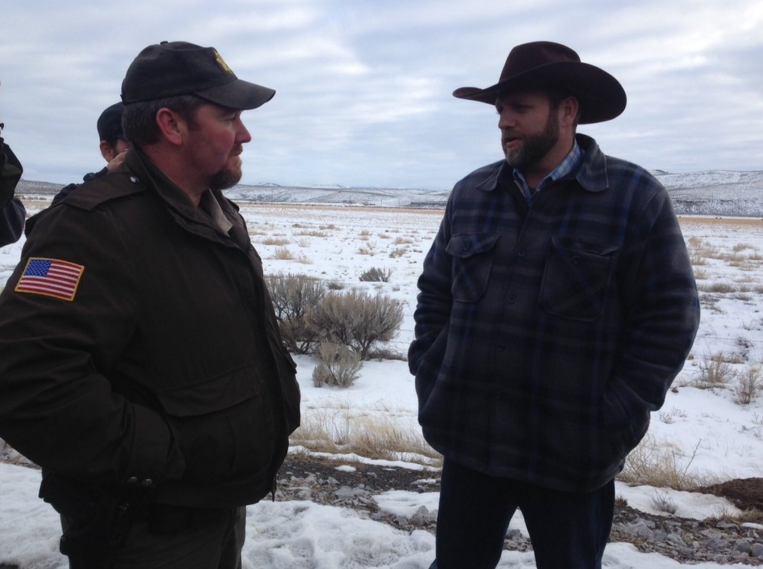 Twitter - twitter.com
"I'm here to offer safe escort out," Ward told Bundy during a brief meeting that was arranged about 20 miles outside of the refuge. "Go back and kick it around with your folks... We need to find a peaceful resolution and get you guys out of here."
But Bundy refused the offer, telling reporters shortly after the meeting that he and about 20 additional protestors would not leave until federal land in Harney County was turned over to local residents. Ward and Bundy exchanged a handshake and parted ways.

In a sense, the exchange represented an ideal model for community policing. Criminal justice reform advocates have called on U.S. police departments to adopt more clear and strict use of force policies and focus more energy on building community relations. And while the meeting with Bundy failed to produce an immediate resolution, maintaining communication with the armed protest leader represented a show of good faith on the part of local law enforcement.
"Ward was encouraged to reach out directly to the militants at a town hall meeting Wednesday night in Burns that drew an estimated 400 people," the Oregonian reported. "Several speakers urged the sheriff to do just what he did Thursday, and several ranchers had volunteered to join him if needed to end the occupation."
At the same time, it is difficult to imagine this situation playing out in the same way if an armed militia of Black or Muslim men seized federal buildings and threatened to open fire on law enforcement if they attempted to intervene in the occupation. Protests over police shootings in Black communities such as Ferguson have been met with force — tear gas, rubber bullets, and arrests — by police in military-style gear, for example.
As ATTN: reported, however, the response to the Oregon protesters is likely informed by previous standoffs between the FBI, which is leading this case, and anti-government groups. Standoffs gone awry have forced the federal agency to revise its policy, leading to an emphasis on deescalation.
Share your opinion
Do you consider this militia takeover domestic terrorism?