The Powerful Final Words of Death Row Inmates
Since 1982, when Texas reinstated the death penalty after a near 20-year moratorium, some 531 people have been put to death in the state. That high number of executions in just 34 years means that capital punishment in Texas is regular — routine, even. It's a number high enough that it risks turning the human cost into an abstraction, and a mechanized statistic. 

TDCJ - tx.us
But there are windows into the death penalty process that snap us back to reality. In Texas, just before an inmate is dealt a lethal dose of anesthetic, he or she is given the chance to record a final statement — all of which are transcribed and uploaded to the state's Department of Criminal Justice website. The databank of inmates' last words is a grim but illuminating compendium, and one that humanizes — often in startling ways — a process that otherwise runs the risk of becoming rote.  
ATTN: selected a handful of last statements by executed Texas death row inmates and compiled them below.
Licho Escamilla, died October 14, 2015.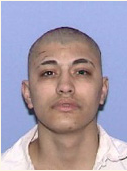 TDCJ - tx.us
"Shelby, God bless your heart. To my family, I love them and everybody that showed support. Thank you to all of my cousins and aunts and uncles that showed support and that prayed for me. From California to New York thank you for all of your support. Pope Francis, God's children has asked the State of Texas to switch my death sentence to life in prison. But the State of Texas has refused to listen to God's children, they will have to take that up with God. Let everyone know it's not over. To Wesley Ruiz aka Slope, keep your head up, keep your faith in God. To my family I love y'all. That's it Warden."
Juan Garcia, died October 6, 2015.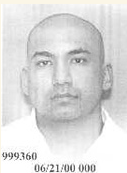 TDCJ - tx.us
"(Spanish) To the Solano family, I want to tell them to forgive me. While I am still alive I bring suffer to you all. The harm that I did to your dad and husband, I hope this brings you closure to all of you. I never wanted to hurt any of you all. I received your card and I want to thank you all.

"(English) For my family I love you all very much. No matter what, remember my promise, no matter what, I will always be with you, please keep my promise.

"(Spanish) To Maricela I want to pass my spirit to my mother-in-law, I leave you all with peace.

"(English) I love you all, Warden I'm ready."
Derrick Charles, died May 12, 2015.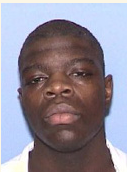 TDCJ - tx.us
"I am ready to go home."
Donald Newbury, died February 4, 2015.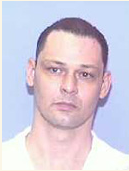 TDCJ - tx.us
"That each new indignity defeats only the body. Pampering the spirit with obscure merit. I love you all, that's it."
Jerry Martin, died December 3, 2013.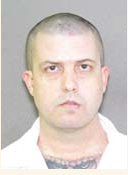 TDCJ - tx.us
"I would like to tell the Canfield family I'm sorry; sorry for your loss. I wish I could take it back, but I can't. I hope this gives you closure. I did not murder your loved one, it was an accident. I didn't mean for it to happen. I take full responsibility.

"To my family, we've talked earlier and you know I'm at peace. God is the ultimate judge, he knows what happened. We talked earlier. I love all of y'all. I'm ready Warden."
Frank Garcia, died October 27, 2011.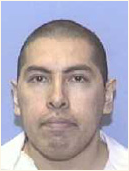 TDCJ - tx.us
"Thank you, Jesus Christ. Thank you for your blessing. You are above the president. And know it is you, Jesus Christ, that is performing this miracle in my life. Hallelujah, Holy, Holy, Holy. For this reason I was born and raised. Thank you for this, my God is a God of Salvation. Only through you, Jesus Christ, people will see that you're still on the throne. Hallelujah, Holy, Holy, Holy. I invoke Your name. Thank you, Yahweh, thank you Jesus Christ. Hallelujah, Amen. Thank you, Warden. "
Keith Thurmond, died March 7, 2012.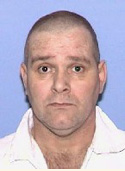 TDCJ - tx.us
"All I want to say is I'm innocent, I didn't kill my wife. Jack Leary shot my wife then her dope dealer Guy Fernandez. Don't hold it against me, Bill. I swear to God I didn't kill her. Go ahead and finish it off. You can taste it."
James Clark, died April 7, 2007.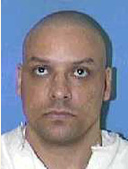 TDCJ - tx.us
"Uh, I don't know, Um, I don't know what to say. I don't know. (pauses) I didn't know anybody was there. Howdy."
Kenneth Ransom, died October 28, 1997.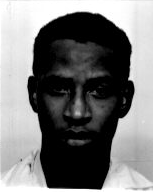 TDCJ - tx.us
"First and foremost I would like to tell the victims' families that I am sorry because I don't feel like I am guilty. I am sorry for the pain all of them have gone through during holidays and birthdays. They are without their loved ones.

"I have said from the beginning and I will say it again that I am innocent. I did not kill no one. I feel like this is the Lord's will that will be done.

"I love you all. You know it. Don't cry.

"Tell my brothers I love them. You all be strong."
Texas far outpaces every other state in the country when it comes to capital punishment, according to the Death Penalty Information Center. Oklahoma and Virginia trail Texas putting 112 and 111 to death respectively since 1976, when the Supreme Court lifted a prohibition on the practice. Richard Allen Masterson, convicted of a 2001 murder, will be executed in Texas on January 20.
Share your opinion
Do you support the death penalty?