Where Do the Political Gamblers Stand on the Iowa Caucus?
The final poll forecasts for Monday's Iowa caucus were released on Saturday afternoon, as all eyes are on the standings of presidential candidates campaigning in the Hawkeye state.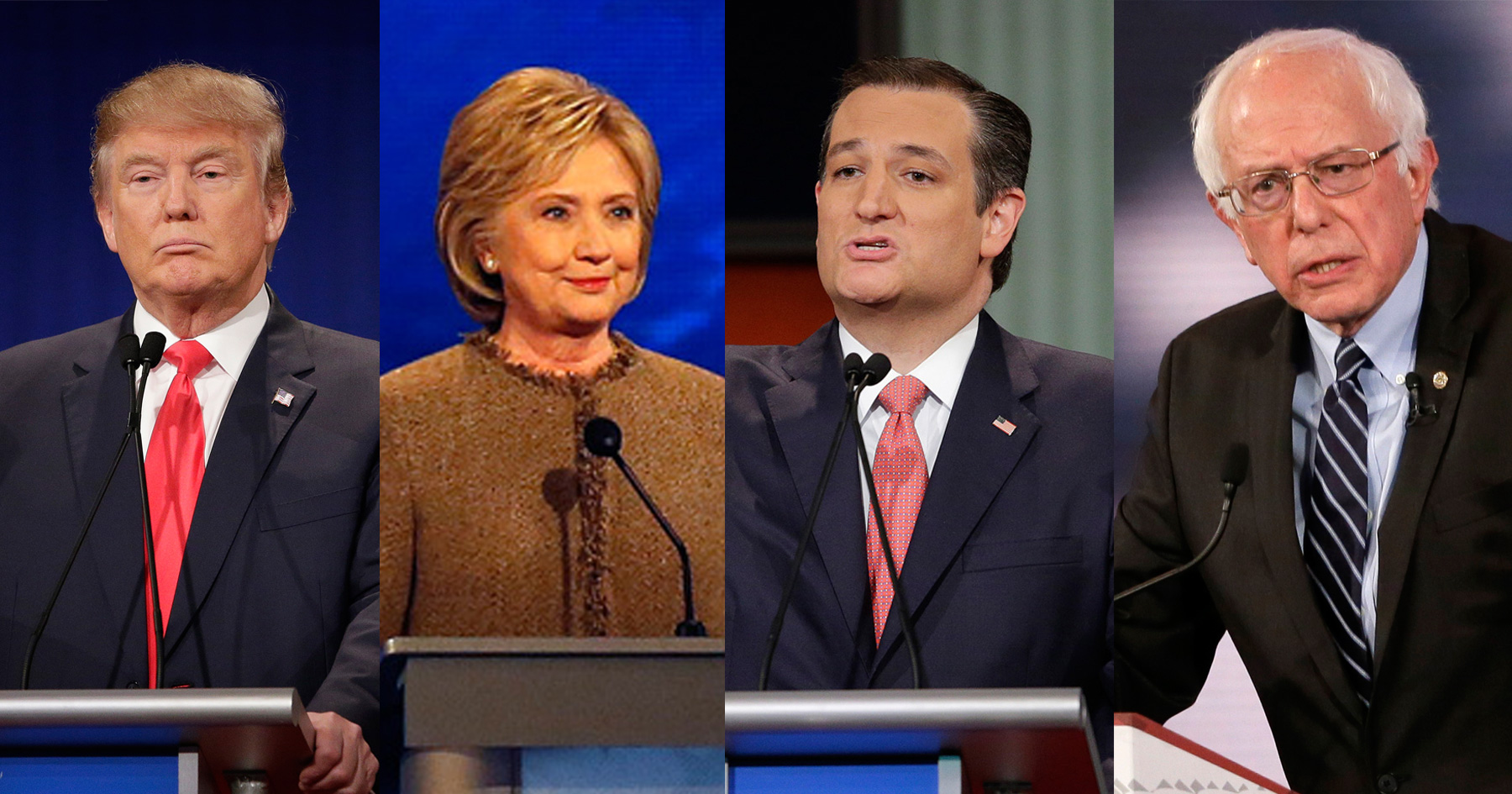 AP - apimages.com
The latest polls pretty much confirm recent trends, with Donald Trump pulling slightly ahead of Texas Sen. Ted Cruz in the Republican field, and former Sec. of State Hillary Clinton leading Vermont Sen. Bernie Sanders by a small margin on the Democratic side. Those outcomes seem to be the consensus, even in political betting circles.
As a popularity indicator, gambling offers another view into which candidate has a likely chance of securing the top spot after first vote in the nation.
As of Saturday afternoon, Election Betting Odds, a bet-tracking site run by Fox News journalists Maxim Lott and John Stossel using Betfair.com data, has Clinton and Trump as the frontrunners in Iowa. Compared to their contenders, the two candidates were gaining momentum on Saturday, two days ahead of the caucus.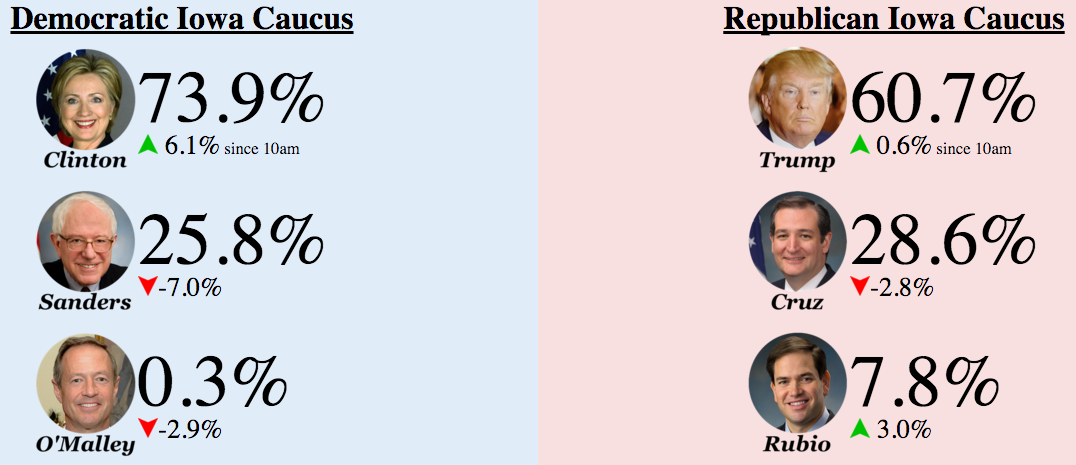 Election Betting Odds - electionbettingodds.com
Election Betting Odds tracks data from just one betting site, but gamblers on other sites seem to be predicting similar outcomes in Iowa. Bodog, another popular site, shows Clinton in front with a fairly good lead. The favored picks here are designated by minus sign in front of the number. That's how much extra gamblers have to throw in to risk a bet on the favored candidate.

Bodog - bodog.eu
And Trump is leading the Republican contenders:
Bodog - bodog.eu
As ATTN: noted earlier in January, betting markets can actually be unlikely election predictors in the face of traditional polling, which while being the most common form of tracking elections, is full of complexities and nuances that can lead to inaccurate predictions. Gambling is obviously still speculation, but importantly, it uses a different set of metrics: money.
"The odds come about from the wisdom of the crowds: essentially the odds come about in a way so there is equal amount of investor sentiment on each side," Koleman Strumpf, an economics professor who tracks betting trends at the University of Kansas, told ATTN:.
But whether Iowans give Clinton the win that eluded her in 2008, or secure Trump's campaign significant political bonafides, remains to be seen. As the polling adage goes: the only poll that matters is the one on election day.
Share your opinion
Would you ever bet on a political election?