What is Going on With the Water in St. Joseph, Louisiana?
As the crisis over toxic water in Flint, Michigan captures national attention, others around the country are hoping the intense focus will bring their own water safety issues to the fore.
In St. Joseph, Louisiana, residents say the situation is particularly bad. Pictures posted online of chalky, dirt-brown water in bathtubs, washing machines, and sinks present a sickening image of what they mean.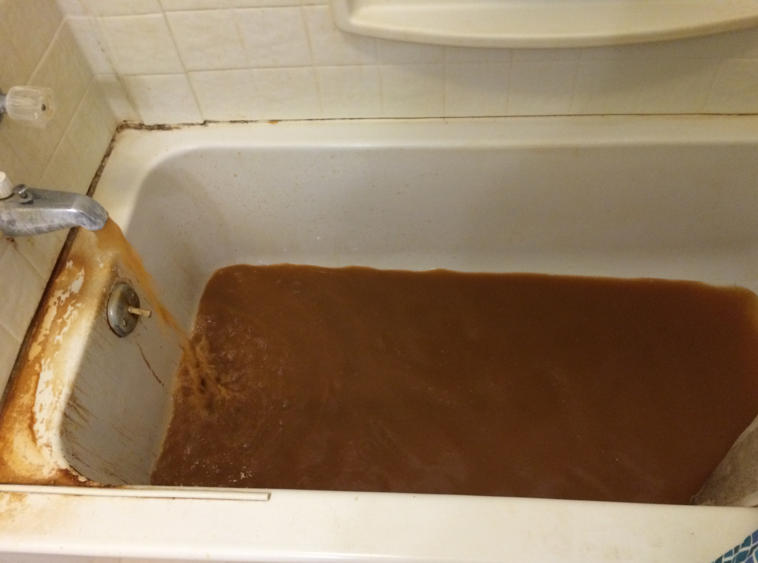 Episcopal Diocese of Western Louisiana - episcopalcafe.com
These pictures come from Garrett Boyte, a resident and member of the Episcopal Diocese of Western Louisiana, a religious group that has been helping residents there handle water contamination.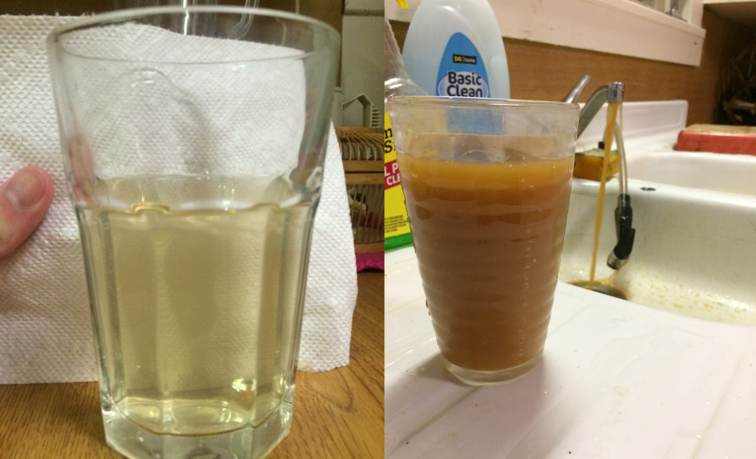 Episcopal Dioceses of Western Louisiana - episcopalcafe.com
According to local news reports, residents say they have dealt with water safety issues for years. But some said they had seen drastic changes in water color — from yellowish to murky brown — in recent weeks. Others said the problems had persisted for as long as a decade. Since 2012, the town has mostly been under a boil notice — meaning residents are encouraged to boil water before drinking.
It's not exactly clear what's causing the discoloration, though some residents reported that the state's Department of Health and Hospitals said water samples from the town met the Environmental Protection Agency's minimal quality standards. Boyte, who said he spoke with the health department, explained those results pointed to problems with the pipe structure. Still, it's unclear if St. Joseph residents are facing anything near the scale of or severity of contamination as residents in Flint, Michigan. But it hasn't stopped people from drawing parallels.
The town has $6 million in funds allocated for fixing problems with its water system, but bureaucratic delays have kept the funds locked up. A White House petition calling on President Barack Obama to declare a state of emergency there has about 3,500 signatures. It needs 100,000 by February 19.
City officials and the county's Department of Health and Hospitals could not be reached prior to publication.
Share your opinion
Are you concerned about old water pipes?