Sanders' Women Supporters Have Had Enough
MANCHESTER, N.H. — Young women who support Democratic presidential candidate Bernie Sanders say they are sticking by their decision, despite strongly-worded rhetoric aimed at them over the weekend by prominent feminist supporters of Hillary Clinton.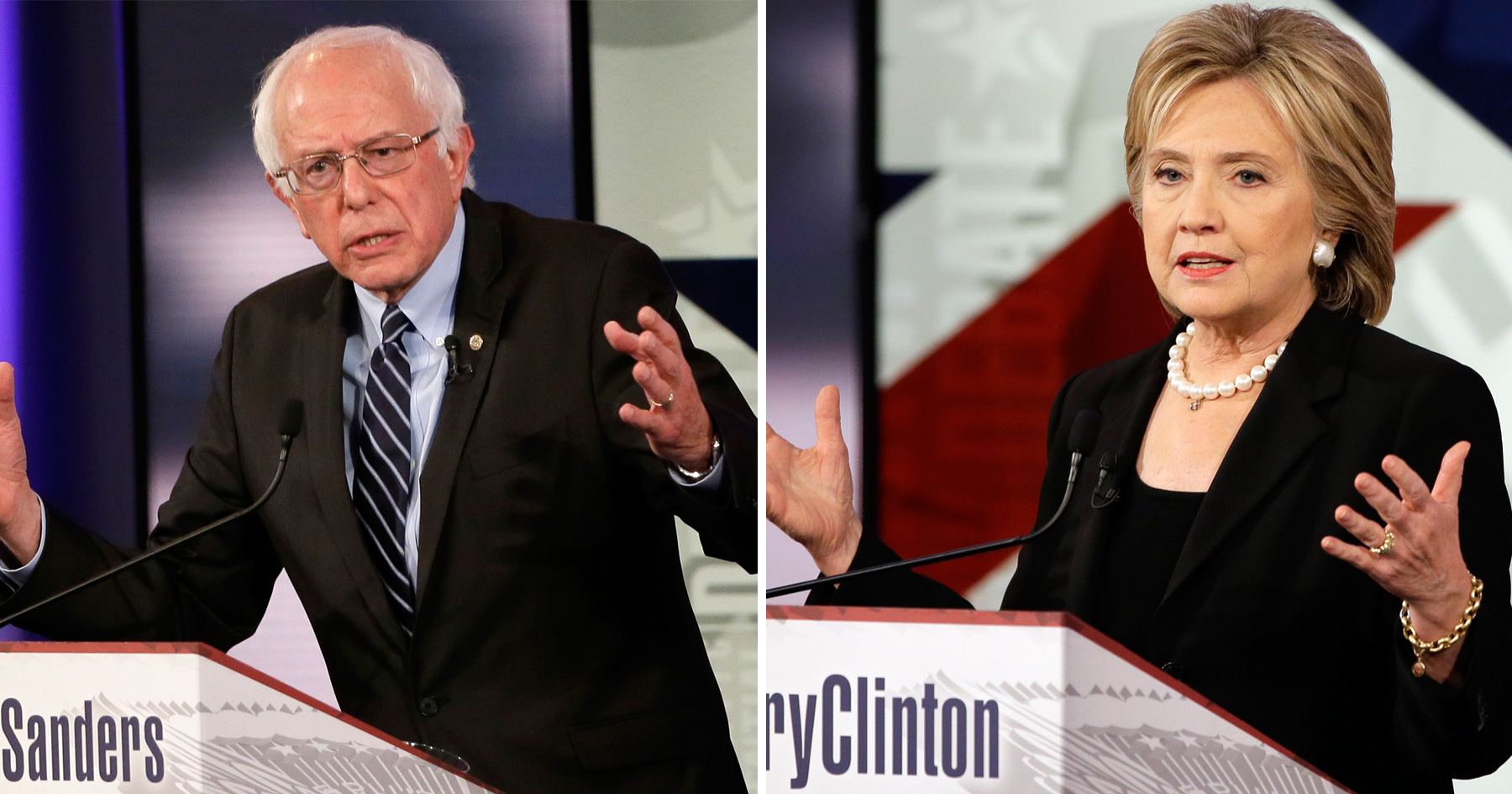 AP/Charlie Neibergall - apimages.com
On Monday, one day before the all-important primary vote here, the Vermont senator is leading former Secretary of State Clinton in the polls by about 13 points, according to the Real Clear Politics average. But recent efforts by the Clinton camp to win over young voters who are largely Sanders supporters — particularly young women — may have done more harm than good.
Over the weekend, two Clinton supporters and prominent voices in the feminist movement, journalist and activist Gloria Steinem and former Secretary of State Madeline Albright, both made statements that critics have characterized as dismissive of Sanders' young female fan-base.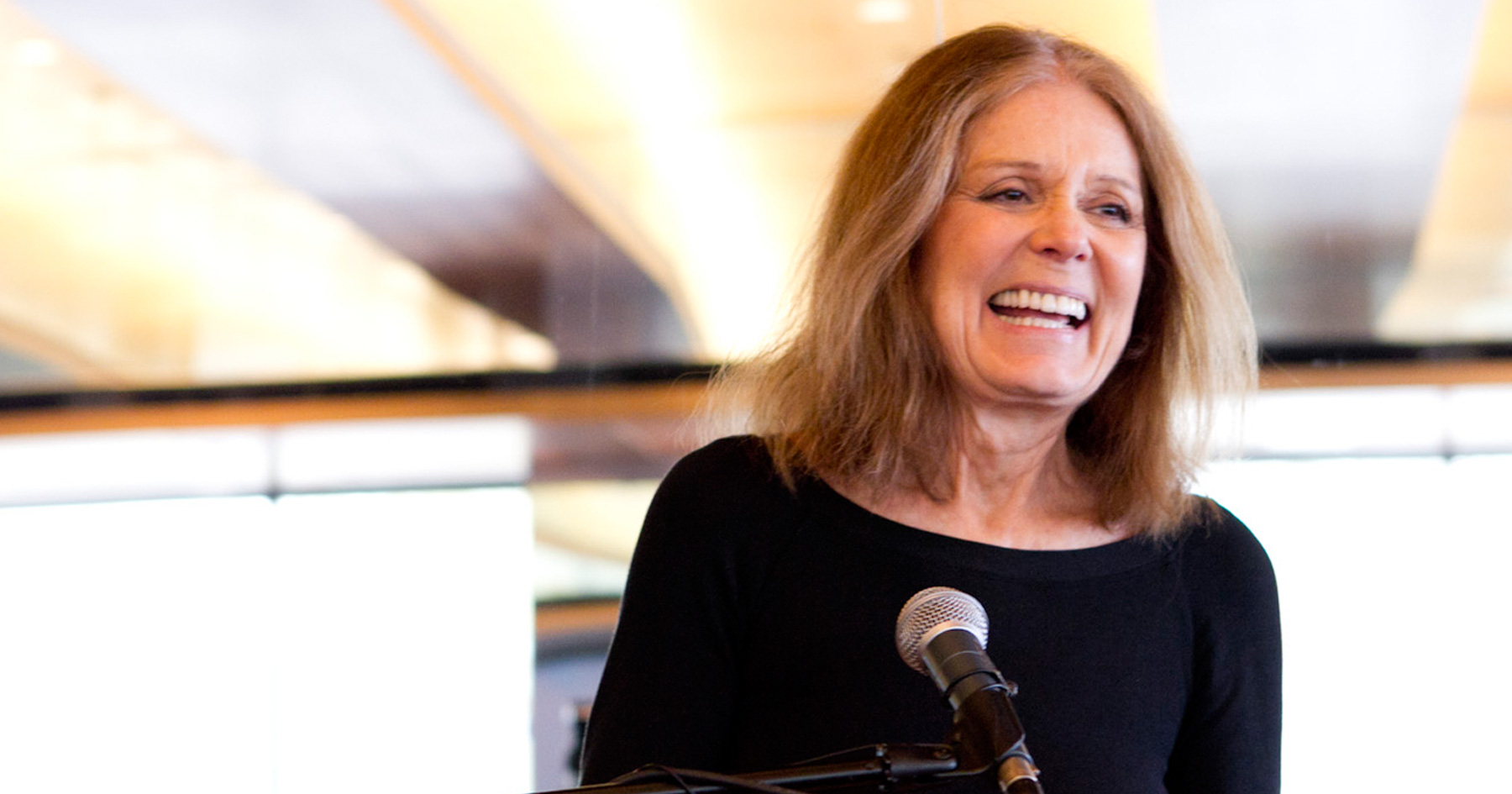 Joan Roth/Jewish Women's Archive - flic.kr
Speaking on "Real Time With Bill Maher" on Friday, Steinem — who later apologized for the statement — implied that women Sanders supporters were chasing boys, not ideals. "When you're young, you're thinking, where are the boys? The boys are with Bernie," she said.
And at a campaign event with Clinton on Saturday, Albright, the first female secretary of state, said that more young women should be supporting a female candidate.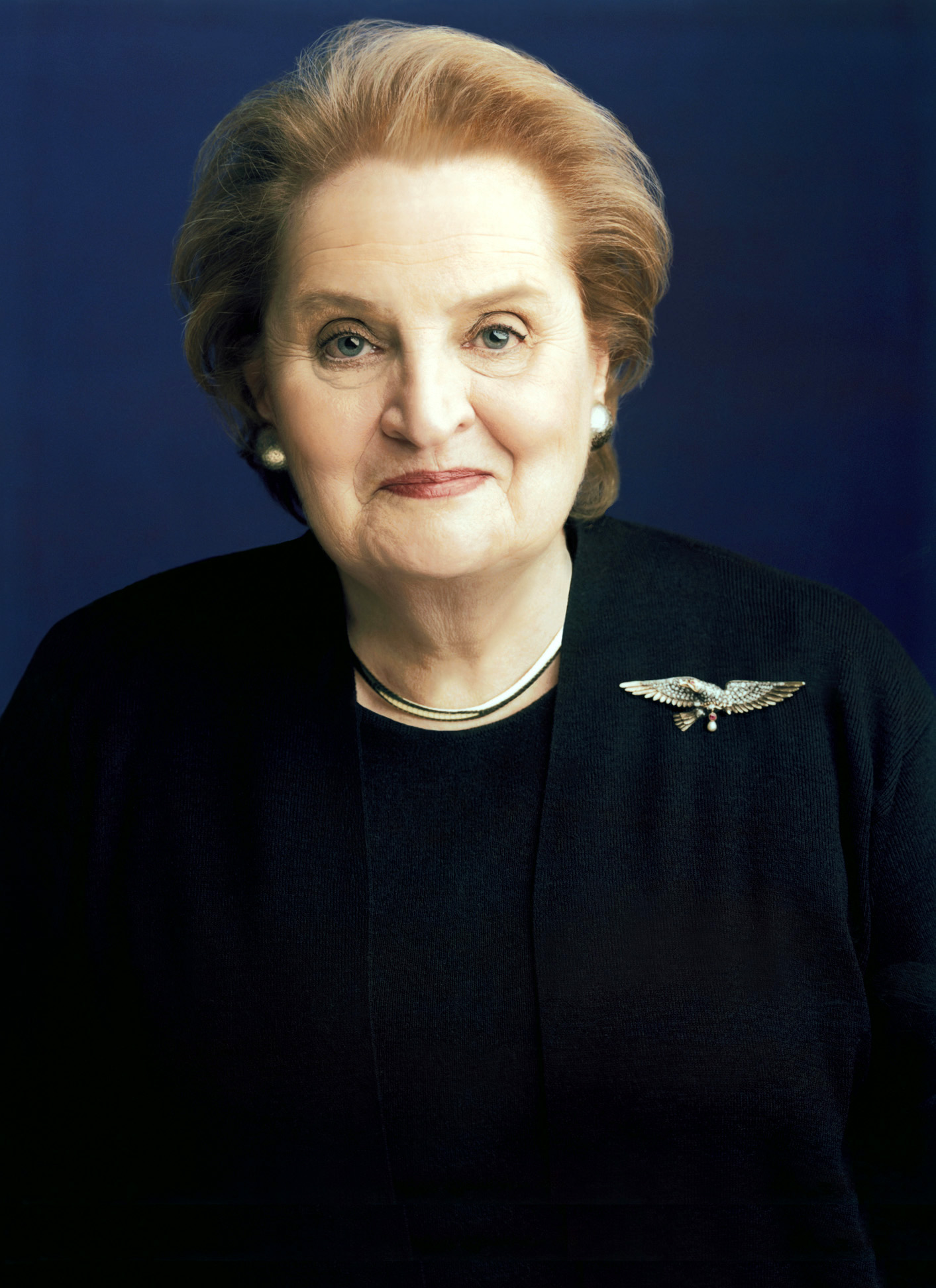 Wikimedia - wikimedia.org
"We tell our story about how we climbed the ladder, and a lot of you younger women don't think you have to — it's been done. It's not done. You have to help Hillary Clinton. [She] will always be there for you," adding that "there's a special place in hell for women who don't help each other."
Albright's "special place in hell" line has long been part of her public public speaking repertoire, having first been used during an address at a WNBA function in 2006.
Some say gender should have nothing to do with it.
But some young women here told ATTN: that their support for Sanders is neither hormone-driven, nor necessarily because of gender.
"Just because she's a woman doesn't mean she should be president," said Katie Bourgouin, a 22-year-old Sanders supporter. "If women are going to support her, they should have separate reasons, not just because she is a woman."
Others said that they were confident more female candidates would come along.
"We're more confident now that there will be a female president soon," Lucy Tibbetts, who is leaning towards Sanders, said at a Clinton speech at New England Community College in Henniker, a small town outside of Manchester on Saturday. Tibbetts and a friend, Tracy Walker, said that younger generations experienced less overt sexism than women of Clinton's generation — perhaps one reason Albright's and Stienem's statements missed the mark.
"We're so obviously aware that that discrimination is real, but we haven't had to deal with it on the same level ourselves; it's less of an issue for us to have that now," said Tibbetts.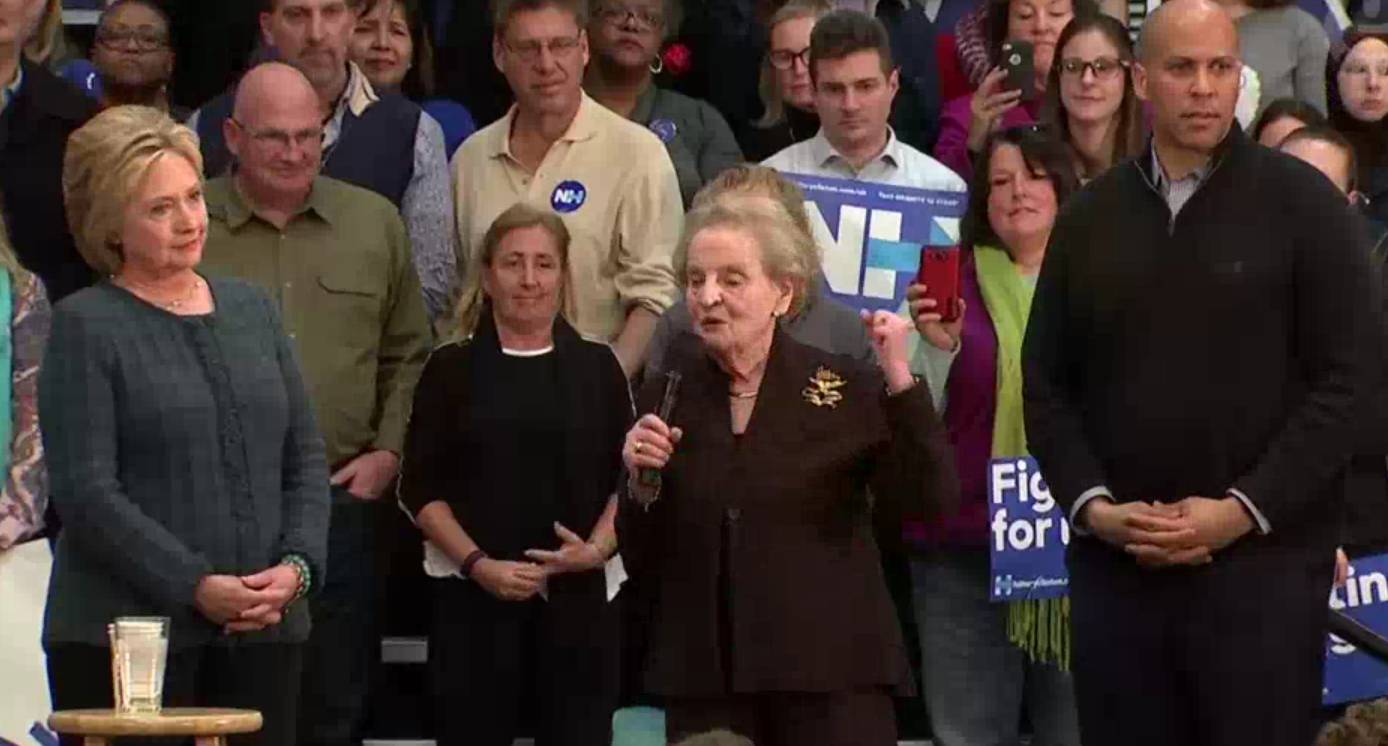 Reuters - theguardian.com
Others quoted in news reports said it was possible to support Clinton's campaign from a feminist standpoint, but favor Sanders for his policies.
"I'm not anti-Hillary. I support Hillary running for office from a feminine standpoint. I think it's amazing that she's running yet again," Amanda Hansell told BuzzFeed News. "I just think in terms of policies and platforms that Bernie Sanders represents what I want in a president more so than Hillary Clinton."
During an appearance on "Meet the Press" on Sunday, Clinton said she did not wish to offend voters, but she brushed aside the remarks from Albright. "Good grief, we're getting offended by everything these days! People can't say anything without offending somebody," she said.
Share your opinion
Do you think Clinton supporters are displaying offensive rhetoric?