Conservatives Are Outraged About Super Bowl 'Gay Propaganda'
February 8th 2016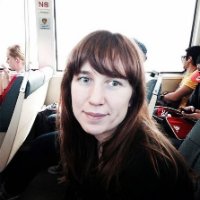 By:
Some conservative viewers of Sunday Night's Super Bowl halftime show are accusing the NFL of forcing "gay propaganda" on the audience by displaying the message 'Believe in Love' in rainbow colors during the star-studded performance.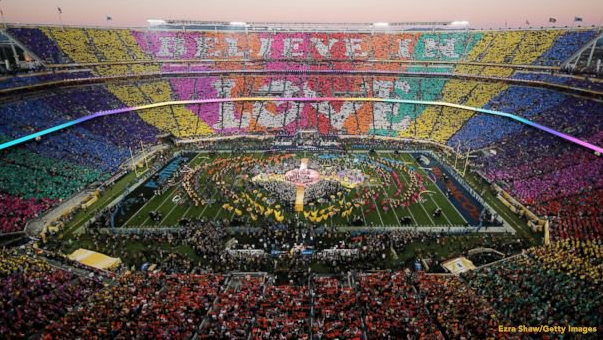 Twitter/GMA
"Millions of viewers just watched a 12-minute tribute to LGBT love — with an epic Black Lives Matter interlude," Tom Barnes wrote on Mic.
Some fans waved rainbow flags in the crowd, while fans applauded the message on Twitter.
Not everyone appreciated the performance's focus on equality, though. Angry viewers accused the NFL of 'promoting homosexuality' and 'the gay agenda' on Twitter.
As The Daily Dot reported, the kaleidoscopic halftime show may have been a reference to the color scheme of Coldplay's album art, and not necessarily "gay propaganda."
Beyonce's politically charged "Formation" performance and Black Lives Matter tribute also earned praise from advocates and journalists, and led Members of the National Sheriffs' Association to turn their back in protest.
The NFL isn't exactly known for taking progressive stances on social issues, and for many, the league has become synonymous with its long history of sweeping domestic violence under the rug.
In 2015, Michael Sam, the first openly gay player to be drafted by an NFL team, left football before ever playing in a regular season game. Though Sam said his decision wasn't due to homophobia in the NFL, last year, Denver-based draft analyst and radio host Benjamin Allbright said he knew of two closeted veteran NFL players who would come out if it wouldn't draw such immense media scrutiny.
Reactions to last night's show suggest that these fears aren't totally unfounded. The stigma that football shouldn't be "a gay thing" is a popular opinion with conservative football fans. One such viewer tweeted: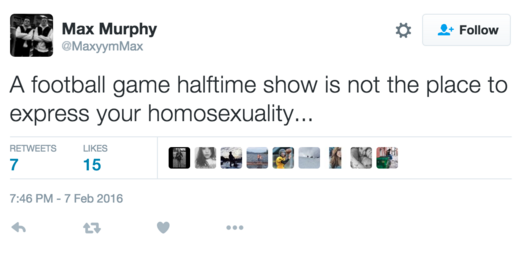 Patheos.com - patheos.com
Murphy made his account private shortly after the homophobic Tweet drew media attention.
Share your opinion
Do you think the halftime show had a pro LGBT message?