This Is What the Bernie Sanders Revolution Looks Like
CONCORD, N.H. — Bernie Sanders, the Democratic presidential candidate and self-described Democratic socialist senator from Vermont, came out on top in New Hampshire, on Tuesday night.
"The people of New Hampshire have sent a profound message to the political establishment, to the economic establishment, and by the way, to the media establishment," Sanders said in a rousing victory speech at Concord High School, calling for a political revolution.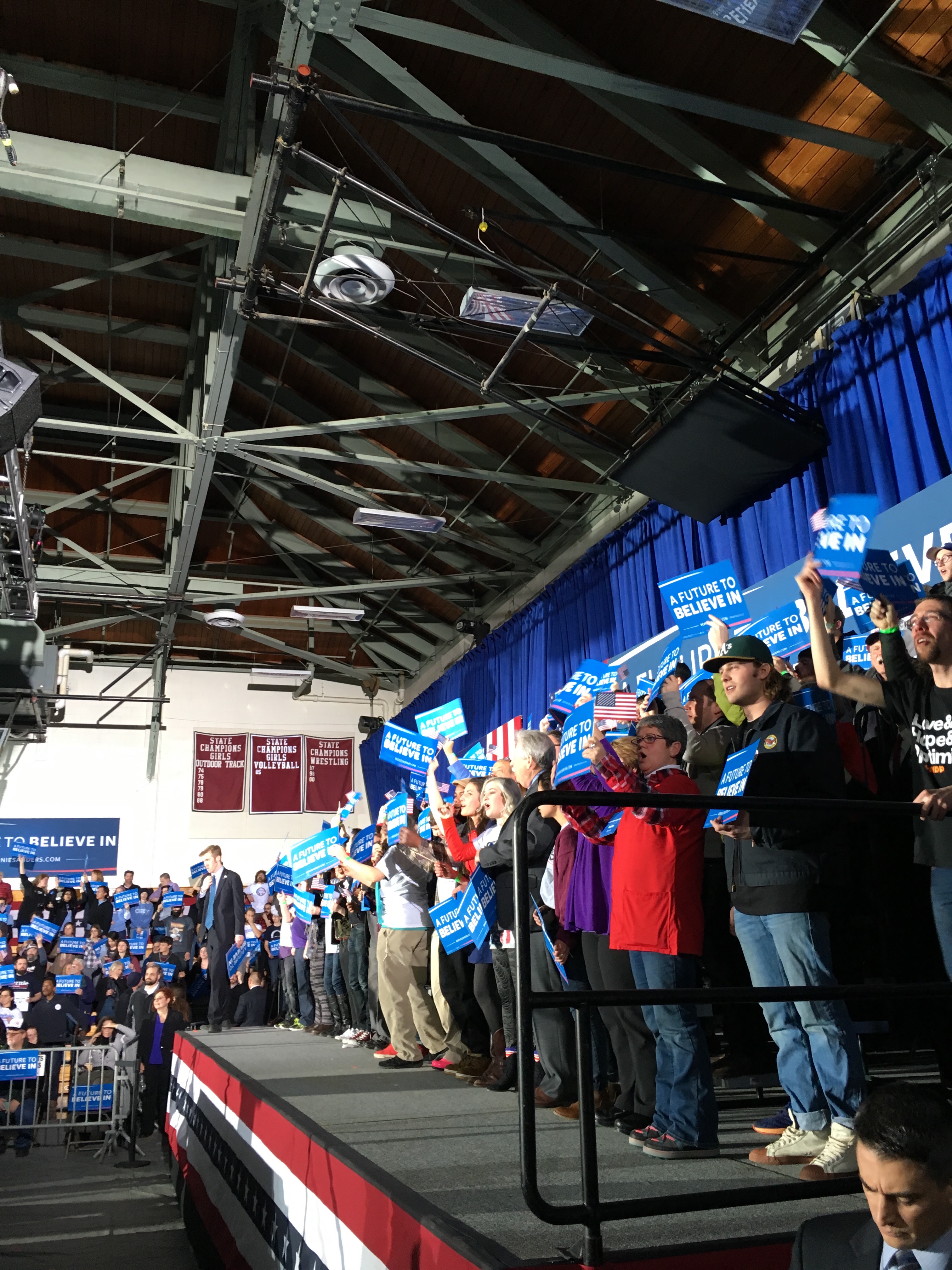 Alex Mierjeski/ATTN:
Sanders called for campaign finance reform, calling the current system an "oligarcy." The average donation to his campaign, he said, was $27.
The speech also touched on student debt and college affordability, criminal justice reform, and climate change. Sanders also cited his humble upbringing as a child of immigrants in Brooklyn, New York — in an apparent bid to cast himself in a more familiar light for minority voters, with whom he is less popular than his opponent.
The mood was electric at a Sanders primary vote viewing party in a high school gymnasium in Concord, about 20 miles north of Manchester, on a frigid Tuesday night. The event was complete with a DJ and a large projection screen for attendees to watch the polling results trickle in. Many cheered, and some danced inside the gym.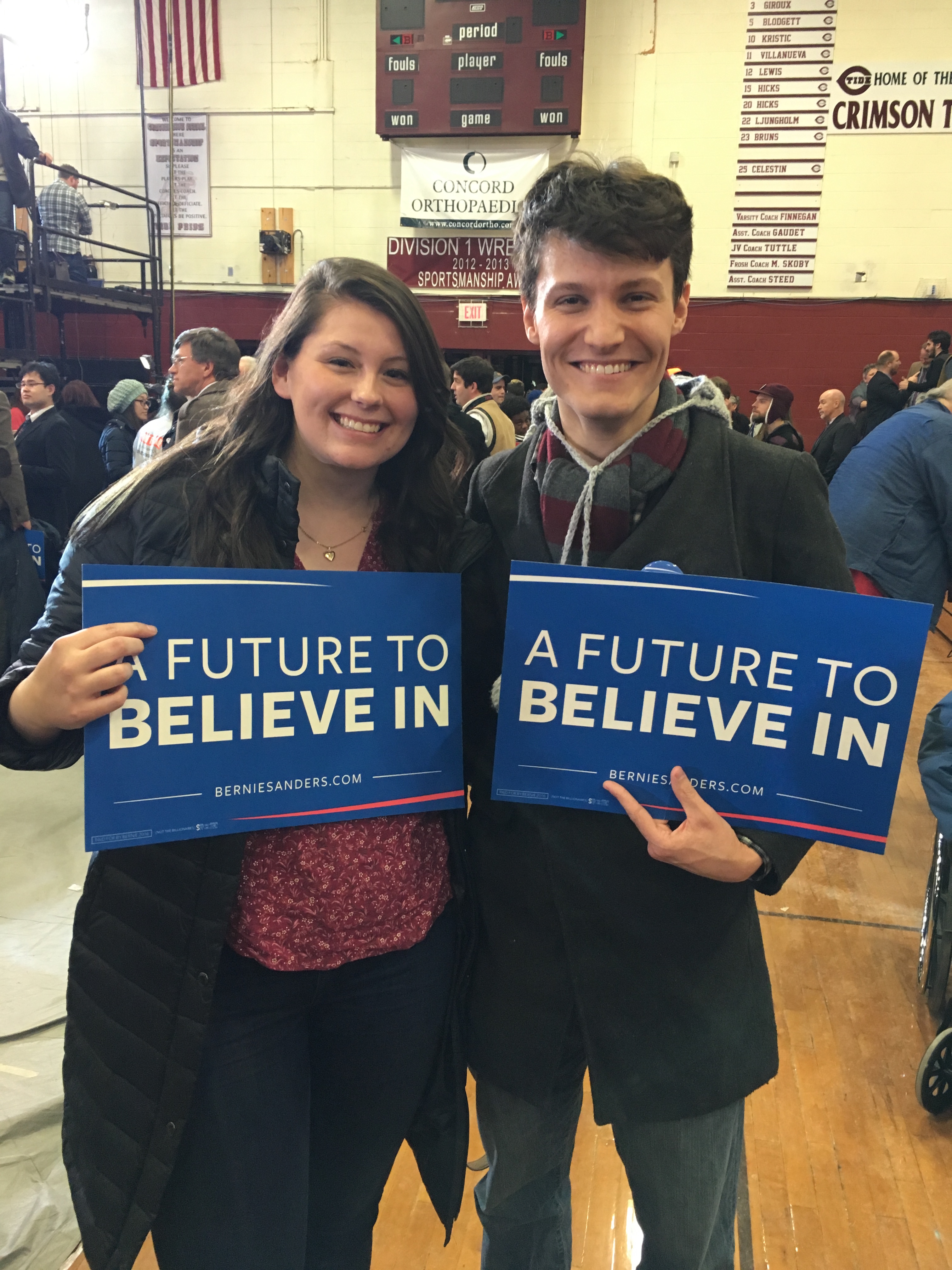 Alex Mierjeski/ATTN:
The win marks a much needed victory for the candidate, who came in a narrow second (essentially a tie) to his contender, former Secretary of State Hillary Clinton, earlier this month in Iowa. Sanders' performance in the Granite State could propel him onto strong standing in the next primary states, and ultimately give him an important foothold in his bid for the White House.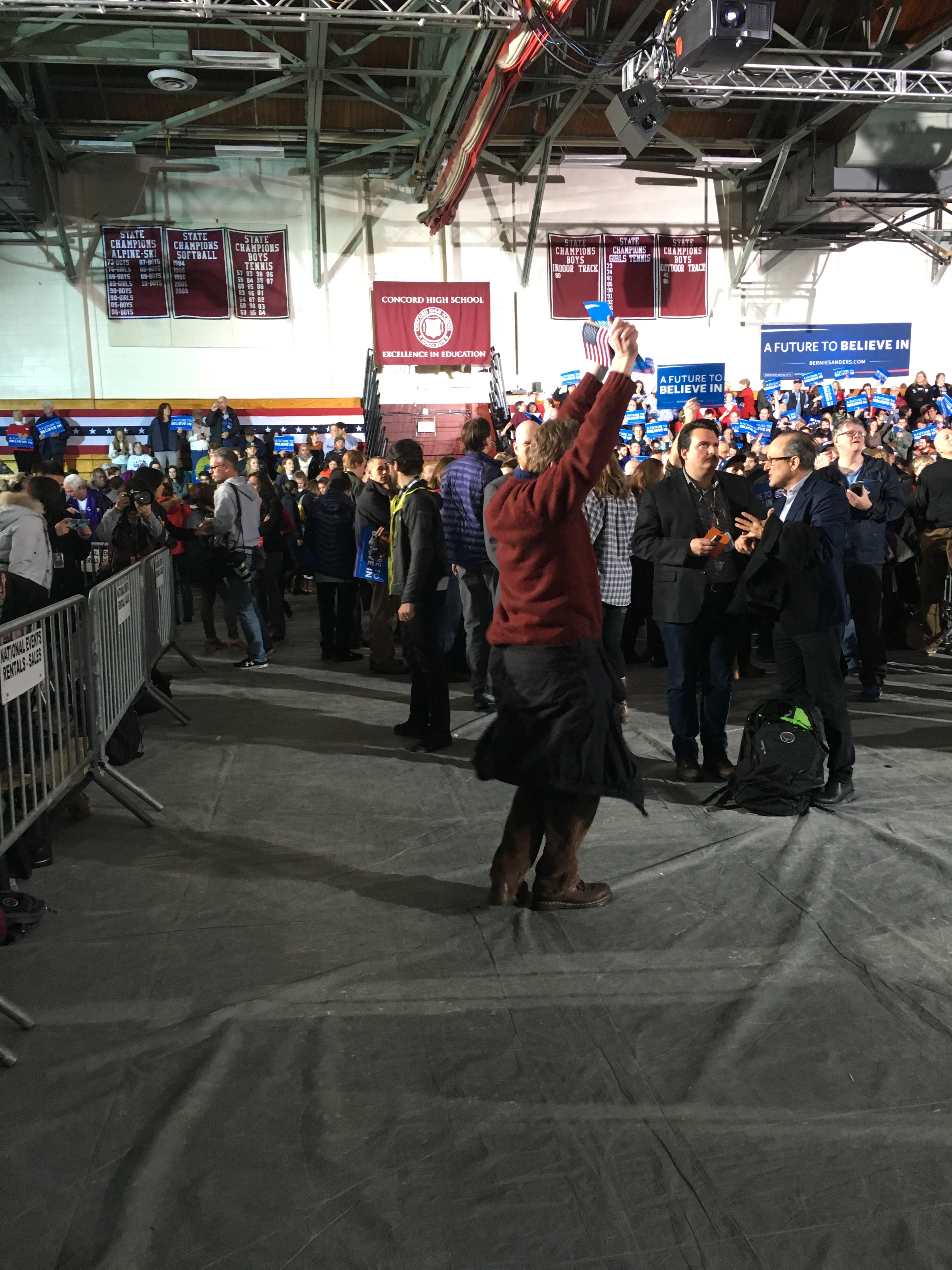 Alex Mierjeski/ATTN:
"Bernie Sanders is by far the strongest candidate in the general election. He is the only candidate for the democratic nomination who can bring young people into the process in large numbers," said Tad Devine, a former campaign aide to former Vice President Al Gore, Secretary of State John Kerry, and former Massachusetts Gov. Michael Dukakis, who joined the Sanders campaign in November. "He is the only candidate who can bring in young people the way Barack Obama did in 2008."
However, Sanders still faces an uphill battle in states where voters are less familiar with or friendly to the senator.
This win was not unexpected. Sanders was given home court advantage for the first primary in the nation since New Hampshire and Sanders' Vermont are neighbors. The candidate's anti-establishment message evidently resonated with a large number of voters — both young and old.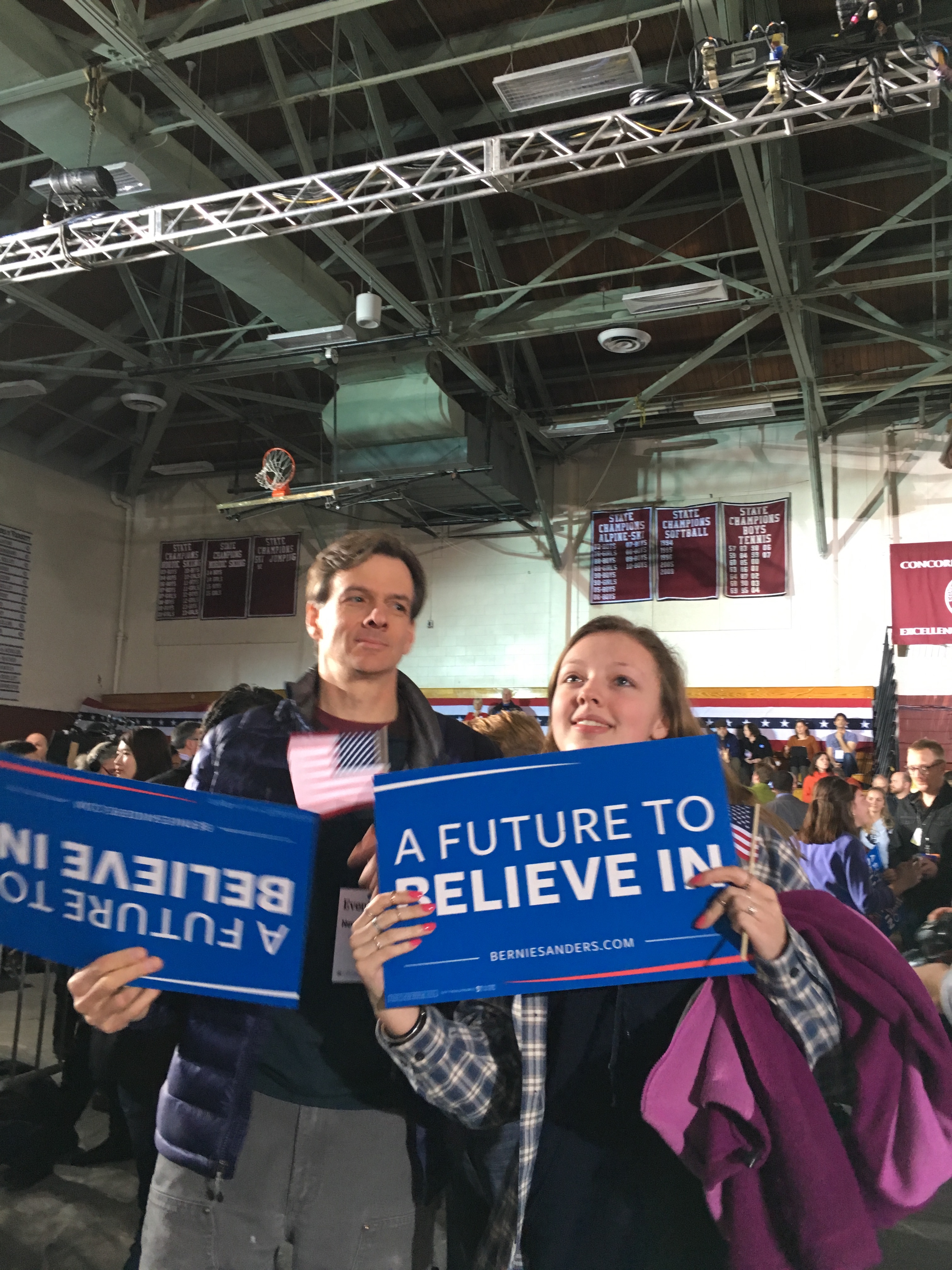 Alex Mierjeski/ATTN:
Supporters in attendance said the political "revolution" central to the Sanders campaign would be a reprieve from a tired system that has sewed political disenchantment.
"It's a revolution in investment, activity, and awareness," said supporter Zander Moss. "[Sanders] has said it himself: this congress is recalcitrant, and the only way we can make all of these great visions true is if we continue this revolution to a congressional level where everyone is aware, and everyone is involved, and when they're getting screwed, they stand up, and say 'no more.' That's what I hope will come to pass."
"To me, it's simple: a revolution simply means equality," added Caitlyn Odom.
Supporters noted that the term "revolution" risks being interpreted in a worrisome light. But they said the term was more of a return to the ideals of democracy.
"The idea of a political revolution is the idea of people taking back the power by voting, and by expressing themselves to their elected representatives, as well as overturning Citizens United, which has disempowered people," Sanders supporter Eric Rasmussen told ATTN: following Sanders' speech.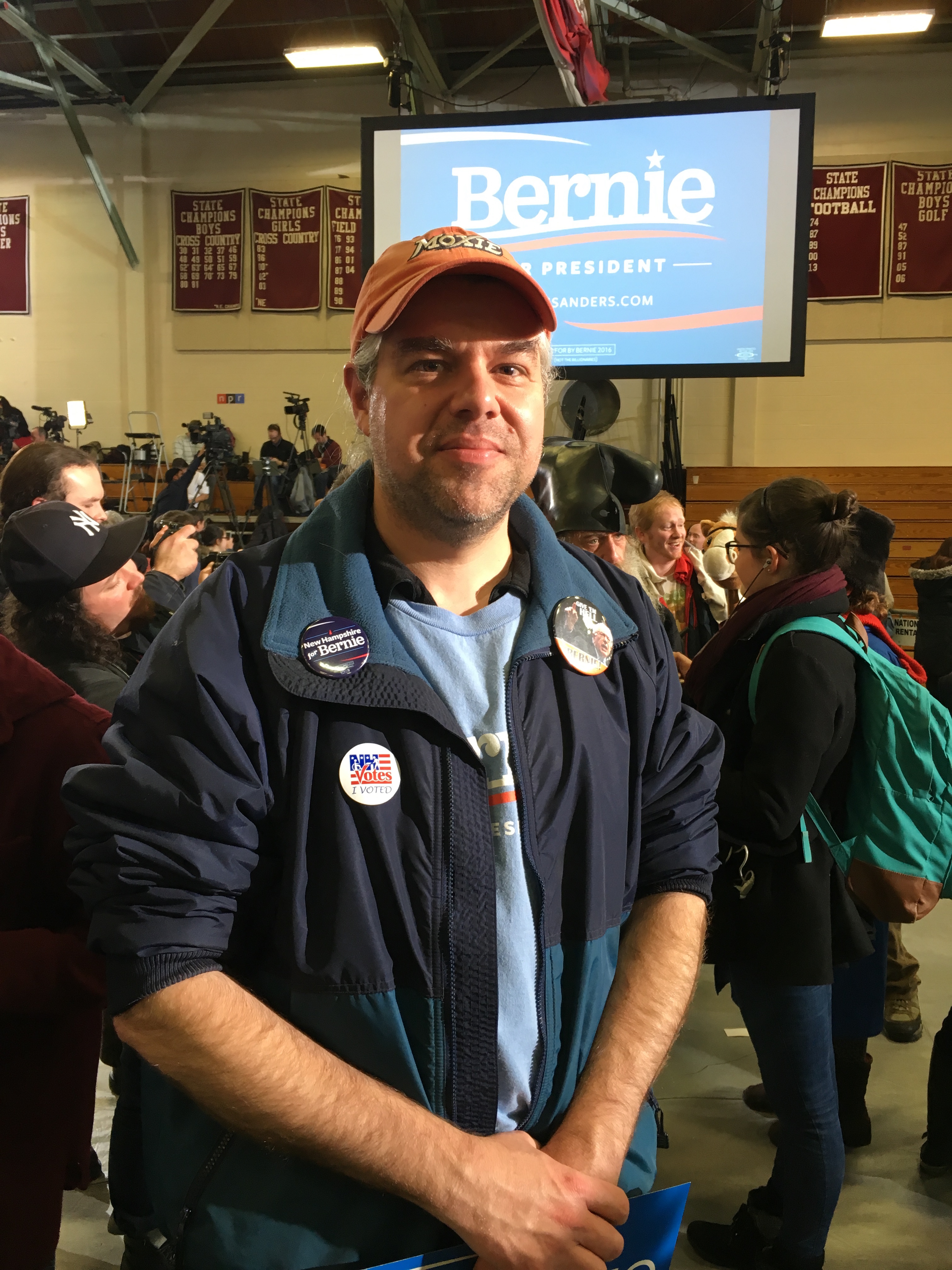 Alex Mierjeski/ATTN:
The Sanders campaign will now wait to see just how large their margin of victory was Tuesday night, hoping to seal a significant enough win ahead of the next primaries in South Carolina and Nevada.
Share your opinion
Would you consider voting for Bernie Sanders?