Here's What Will Smith Says About Jaden's Gender-Bending Style
February 10th 2016
By:
Over the past year, 17-year-old model Jaden Smith has challenged gender stereotypes by sporting women's attire on more than one occasion, and now his famous father Will Smith is speaking out on his son's "100 percent fearless" life choices.
Speaking to BBC Radio 1Xtra, Smith quipped that he and wife Jada Pinkett-Smith "may have gone too far" in encouraging their children, Jaden and Willow to defy gender norms. Jokes aside, Smith expressed admiration for his son's "powerful internal quality" to take chances as an artist.
"There's a really powerful internal quality as an artist that as parents we encourage," Smith said. "You gotta get out on the edge, you have to try things, you have to be comfortable doing things people don't agree with and comfortable doing things that you can fail."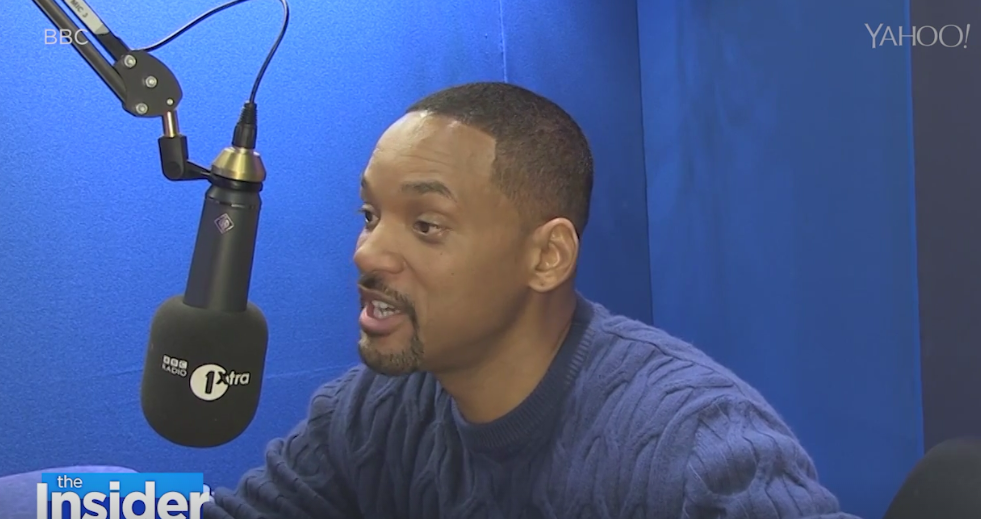 Yahoo Celebrity - yahoo.com
Smith added that while it can be "scary" as a parent to have a daredevil child, Jaden is completely dedicated to living his truth.
"Jaden is 100 percent fearless, he will do anything," Smith said. "As a parent, it's scary, it's really terrifying, but he is completely willing to live and die by his open artistic decisions and doesn't concern himself with what people think."
Jaden made headlines last month after donning a skirt and placing a flower in his hair for a Vogue Korea photo shoot.
Also in January, he appeared as the face of a Louis Vuitton womenswear fashion campaign:
Last year, he wore a dress to prom with "Hunger Games" actress Amandla Stenberg, who recently came out as bisexual, and he also tweeted a joke twirling in a dress:
During summer 2015, Jaden and Willow spoke to GulfNews TV about the arbitrary nature of gender norms in our culture.
"Nobody ever thinks, 'Yo who made all these rules?" Jaden said. "Who was here and made all these rules? Because, I'm equally as smart as them, and I don't necessarily agree with all the rules that they established before I came into the picture."
You can check out the full interview here:
Share your opinion
Do you applaud the Smith family's parenting approach?