People Are Literally Protesting Beyonce
February 10th 2016
By:
Critics are planning an anti-Beyoncé protest rally next week outside the NFL headquarters in New York following Beyoncé's halftime show performance at Super Bowl 50 and the release of the music video for her powerful new song "Formation."
Anti-Beyoncé organizers are upset that the artist's dancers apparently dressed like the Black nationalist group the Black Panthers for her halftime performance of "Formation." The event planners described the Black Panthers as "a hate group which should not be glorified." As ATTN: previously noted, her performance was a tribute to Black History Month because she also wore a similar Super Bowl outfit to the legendary Michael Jackson, who performed in 1993.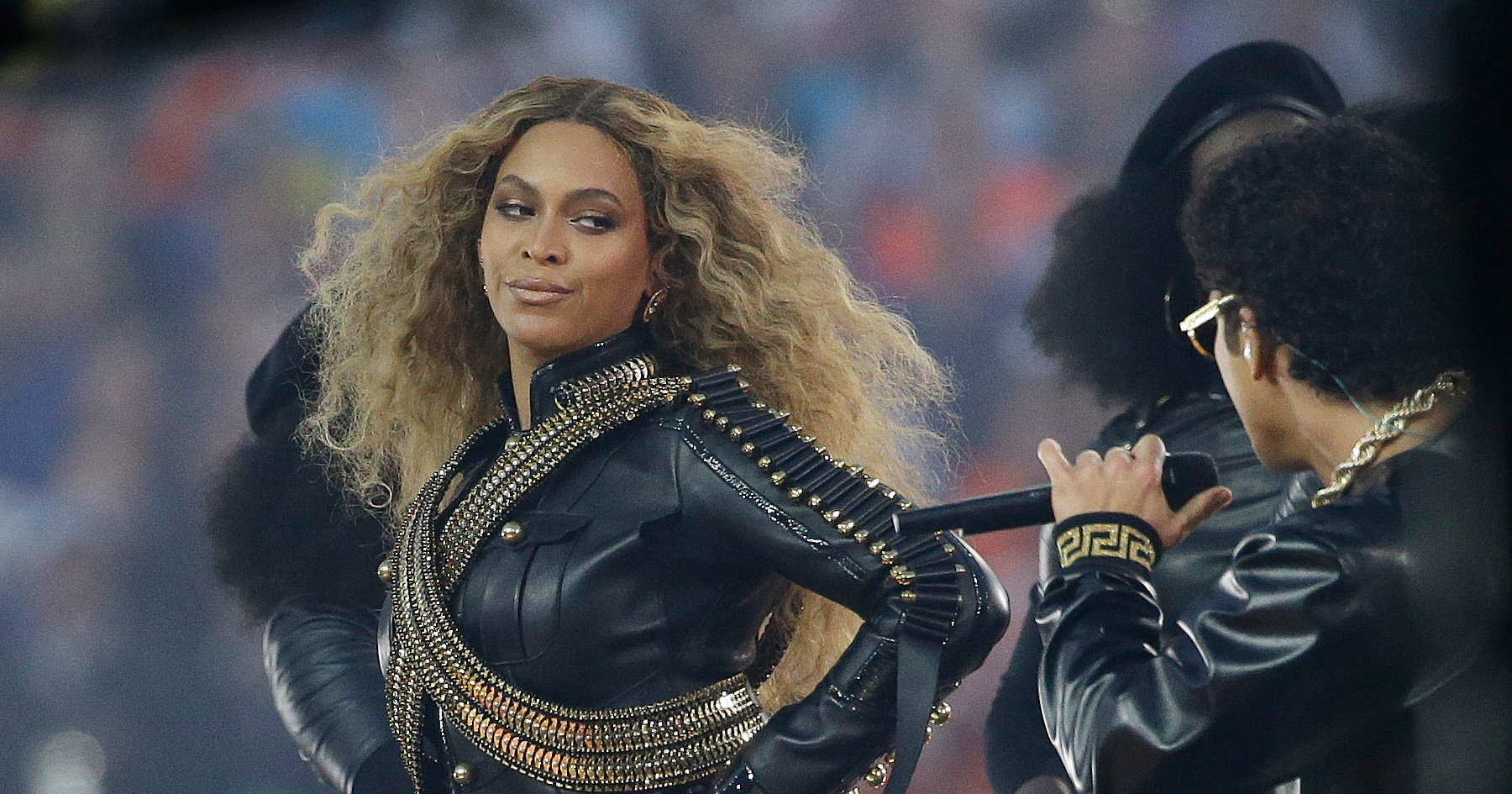 AP/Marcio Jose Sanchez - apimages.com
What critics are saying about Beyoncé's Super Bowl show.
The anti-Beyoncé event planners also said her performance was "a slap in the face to law enforcement." For part of the routine, her dancers had their fists in the air, leading some to draw parallels to Black Power salutes, according to local New York station CBS2. Rep. Peter King (R-New York), told the news station that the NFL should not have included her performance, which he felt was "extolling the Black Panthers who were a terrorist organization, killing police officers in the 60s and 70s."
Former New York City mayor Rudy Giuliani also told the news station that he found it "outrageous that she used [the Super Bowl] as a platform to attack police officers, who are the people who protect her and protect us."
Despite the backlash, many have praised Beyoncé's Super Bowl show and hushed "race baiting" critics such as the anti-Beyoncé event coordinators. Writer Bob Schooley recently gained attention on Twitter for showing that Beyoncé is far from the only singer to weave racial messages into their performances:
Beyoncé's music video for "Formation" has a serious message.
Beyoncé's "Formation" music video, which debuted on Saturday, conveys a powerful message about the police treatment of Black people in the U.S. The video, which already has more than 20 million views, shows Beyoncé submerging a New Orleans cop car in a flooded street reminiscent of Hurricane Katrina, which severely impacted the Black community of Louisiana. Many argued that the sluggish response to the devastating storm was because that those most affected by it were Black.
The video also includes a row of police officers in riot gear throwing their hands up as a Black child dances. Then the video shifts to a wall with the words "stop shooting us" painted on the side, a considerable reference to the slayings of unarmed Black people by law enforcement.
Share your opinion
Did you enjoy the Super Bowl halftime show?