The Startling Truth About Inequality In Porn
March 6th 2016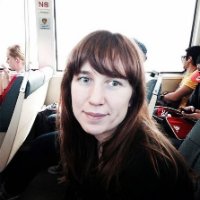 By:
Even in an age riddled with STD scares and popularized internet piracy, porn is bringing in a hefty chunk of change. But that doesn't mean performers are paid or treated equally.
While porn remains a viable and profitable business, how actors are compensated varies greatly. Some of these inequalities reflect those of the entertainment industry at large, while other disparities are unique to adult entertainment.
Here's how today's actors are profiting off adult entertainment.
The Gender Pay Gap?
While Hollywood actresses often make less than male co-stars, in porn, the opposite tends to be the case. The average male porn actor makes between $500 to $600 per scene, CNBC reports. Actresses, on the other hand, typically make between $800 and $1,000 for sex scenes between a man and a woman.
High profile male stars can expect $1,500 for heterosexual scenes, while top-tier female actresses bring in as much $2,000. Male actors can make significantly more—as much as $5,000—for a single gay scene, which has been colloquially deemed the 'gay for pay' phenomenon.
In the U.S., the most searched category on PornHub in 2015 was "Lesbian," but girl-on-girl scenes pay women somewhat meagerly. The average adult actress earns $200 less for lesbian scenes than heterosexual ones.
PornHub - pornhub.com
"Hardcore lesbian scissoring," however adored by porn fans, doesn't pay particularly well compared to other sex acts.
"Girl on girl pays less, gang bang pays more," adult entertainment performer Raquel Strange told ATTN:. "It has to do with penetration. The more penetration you have to go through, the more you get paid."
Since coming out as trans nonbinary, Strange stopped doing sex scenes and now does dominatrix work. "I would start to dissociate on set," Strange said, "Being sexualized as female." They told ATTN:
"You're there to be sexualized, that's your job. I was just coming to terms with being nonbinary. I didn't know yet. I'd have panic attacks at home. I'd lay in bed at home with my legs spread in a comfortable position and suddenly I was on set in my head being told to open my "pussy wider and wider." I didn't know how to see myself because of how I was being seen, but I knew how I was being seen was not who I was."
More Sexually Compromising Scenes Pay Better.
While women don't benefit from the 'gay for pay' phenomenon, their rates spike when they perform different sex acts like anal, double penetration, and gang-bangs. Porn Agent Mark Spiegler (pictured below) told The Hollywood Reporter that an in-demand actress typically gets $1,200 or more for an anal sex scene and $4,000 or more for double penetration.
"You get offered anything and everything, especially when you're new," Strange, who did almost exclusively solo scenes, told ATTN:.
"My agents were pretty chill about me only excepting solo work—but there was a low murmur of it being bad for business," Strange said. "They get disappointed if you turn down anything. Money. Business."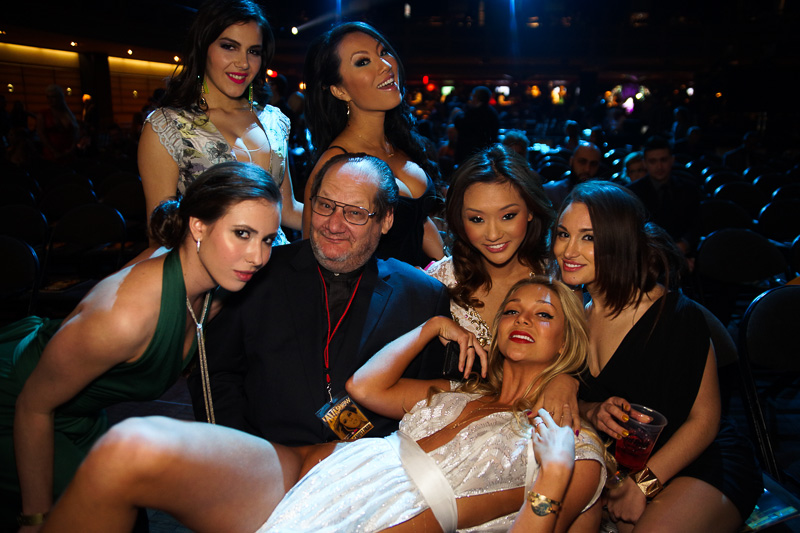 Wikimedia - wikimedia.org
Spiegler's boutique firm, Spiegler Girls, is one of the industry's top agencies. Not all porn stars rake in these sums, and a newcomer with a bad reputation can receive as little as $300 a scene. Agents also take 10 to 15 percent of performers' earnings.
Strange also did a scene with James Deen before numerous women in the industry came forward with sexual assault allegations against him.
"I didn't want to do anything with anyone else except when I worked with James Deen," they said, adding, "Big regret in retrospect. The experience with him was pleasant, but you know—it sucks when you find out someone you've been intimate with is [an alleged] rapist."
Racism In Porn
Racism disturbingly plays a role in pornography, and many agents discourage white female actresses from doing interracial scenes.
Lexington Steele, who is widely considered the industry's most successful black male performer, told The Root that the taboo is a feature of who controls the adult entertainment industry rather than racist attitudes of individual white actresses.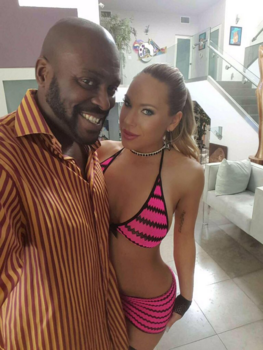 Twitter/terrtwheels13
"It's definitely something that exists, and I think it's something that's built within the fabric of the industry, because if you look at the individuals that are in positions of authority over some of the white females, the ones governing them are the ones implementing this practice of no interracial," Steele said.
Strange agreed, and said that while they never were confronted with overt racism, performers often were told they would get more for scenes with black men if they held off until later on in their careers.
"A lot of girls I've met have held off on interracial [porn] solely because they know they will get offered more," Strange said. "I've been told to hold off on interracial because I'd [sic] get offered more in the future if I waited."
"Most girls in the industry hear at some point from their agent or another performer that an actress can increase the longevity of her career by refusing interracial scenes—at least until directors have stopped using her," porn star Aurora Snow wrote on The Daily Beast.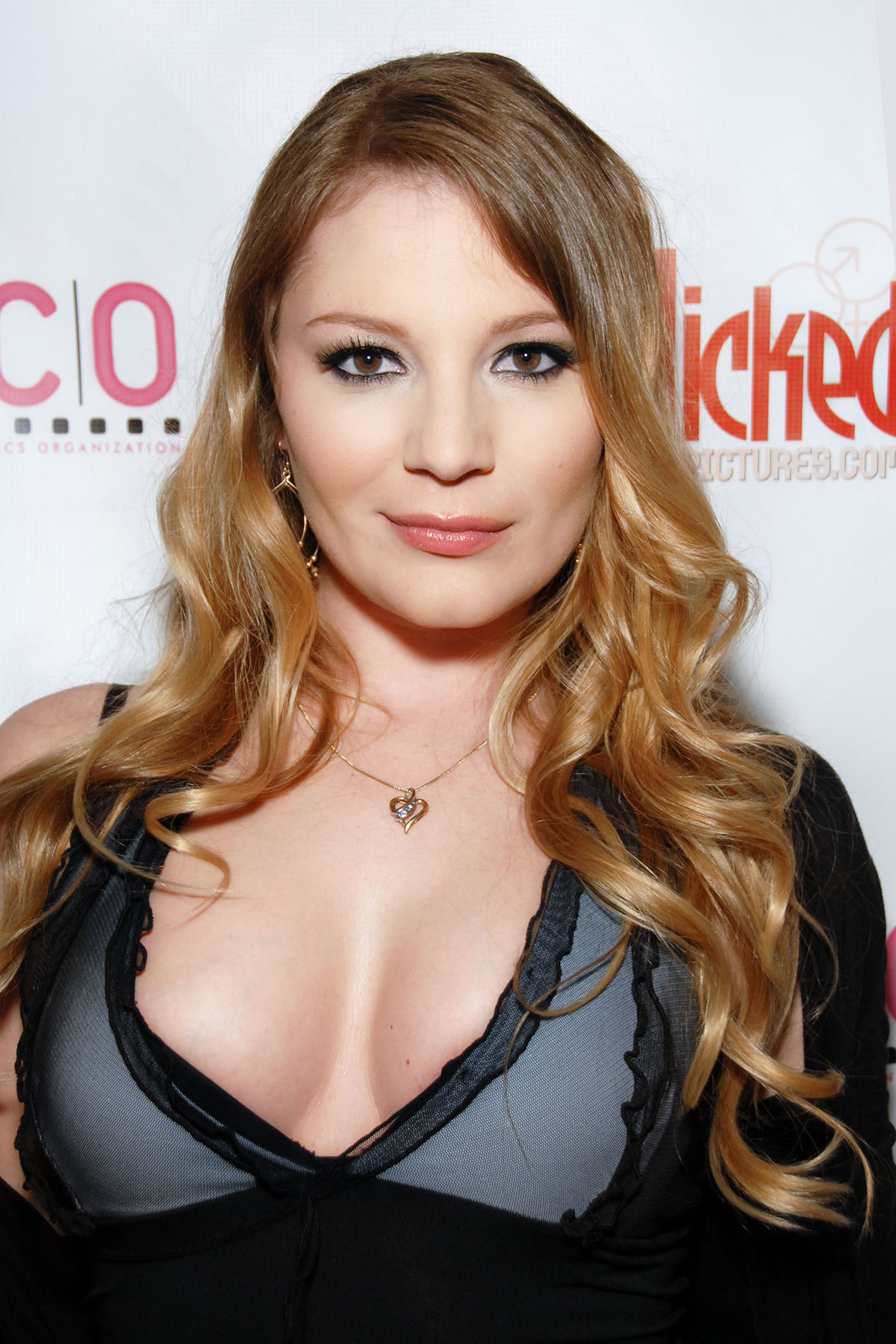 Wikimedia - wikimedia.org
She recalled:
"When I first got into the adult-film business about 12 years ago, one of the most confusing things my agent asked was whether I "did interracial." I was completely baffled. So the old man clarified: "Do you do black guys?" I was shocked at what seemed a racist question. As I sat on his dusty couch in a small, smoke-filled office, it suddenly felt like I was in another era: the black-and-white one."
While some agents pay white actresses more for interracial scenes, Snow says these attitudes are mostly perpetuated by industry dinosaurs, and that things are improving.
"Agents who offer this advice are often, in my experience, also older white men," said Snow, adding that elite agencies including Spiegler Girls don't charge a premium based on performers' race or discourage white women from doing interracial scenes.
Porn Usually Doesn't Pay For Long.
While performers receive different rates for a variety of reasons, most actors and actresses cash in and cash out pretty early.
"Porn is an industry that regularly chews up and spits out performers," Steven Hirsh, owner of Vivid Studios, told CNBC. "Many quit after just one scene or after a few months."
Social media has also shaped the industry, making self-promotion an important and time-consuming part of the job.
"While a decade ago the average female performer would make about $100,000 a year," Spiegler told The Hollywood Reporter, "She now might make as little as $50,000 — all while juggling responsibilities such as social-media outreach and personal appearances."
While Strange had primarily positive experiences on set and with particular directors, they remained aware of the way the industry treated and objectified performers on a larger scale.
"Looking at the big picture, girls are just objects," Strange said. "But when you zoom in and see how directors and photographers treat the girls, from my experience, it's really pleasant." Still, they added, "Actors of color, trans actors, queer actors are all purely fetishes to the industry as a whole."
Strange continues to work in adult entertainment, but as a dominatrix, and finds it refreshingly free from the pressures of female porn scenes.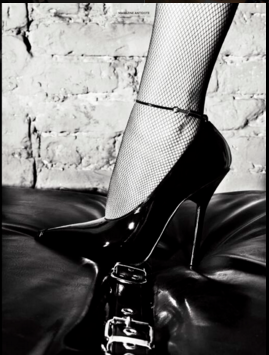 twitter/TheGaloreMag
"I got offered the dominatrix job through my former agency. I fell in love with it. I was boss, I was respected by the director, I was cherished," Strange explained, "I didn't have to talk about my vagina or show it. I could wear whatever I wanted and say whatever I wanted. I really love my director and see him as a friend."
"I felt comfortable and in control, and it is also politically fulfilling beating up straight white cis dudes," Strange added.
Share your opinion
Do you support female sex-positive porn?