Adele Deserves an A+ for Motherhood
February 17th 2016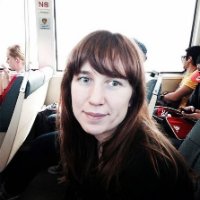 By:
It's no secret that Adele has a stunning voice, but her parenting is just as worthy of our applause. Queerty reported that the songstress, her partner Simon Konecki, and her son Angelo were recently caught on camera on a trip to Disneyland, and Angelo looked picture perfect dressed as Disney Princess Anna from Frozen.
Adele has been outspoken about her accepting and inclusive approach to parenting. "Whatever my kid wants to do or be I will always support him no matter what," she told Time magazine in a December cover story. The recent Disneyland trip shows she's good for her word.
This isn't the first time Adele has been celebrated by the LGBT community.
The International Business Times reported that she was nominated for an award at The British LGBT Awards 2016, which will take place in May.
She also voiced her accepting, LGBT-friendly approach to motherhood in the aforementioned interview with Time. "I can't wait to know who his best friends are going to be, who his girlfriend or his boyfriend is going to be or what movies he likes," she told the publication.
According to LGBT publication Towleroad, in 2011 the singer shared with OUT Magazine how moved she was when a fan said her music inspired him to come out.
"He fancied someone at school, but he wasn't out. And he listened to 'Someone Like You' and came out to his best friend and then to the boy he fancied, and it turned out that he was gay as well, and now they're together — he's like 15. I had to leave so I didn't burst into tears."
Twitter users have congratulated the star for her accepting and progressive parenting, which one fan described as having effectively "slayed gender roles."
Adele isn't the only high profile celebrity parent who has been lauded for accepting and encouraging gender fluidity.
Angelina Jolie has encouraged her daughter Shiloh to explore and express their gender freely, according to The International Business Times. Though they haven't been as outspokenly supportive as Adele, Jolie and her husband Brad Pitt have reportedly encouraged Shiloh to express gender freely and openly.
Share your opinion
Do you think children should be allowed to explore gender freely?