Manny Pacquiao Just Took His Homophobia up Another Notch
February 19th 2016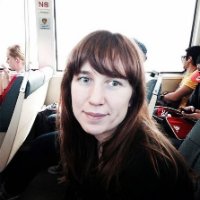 By:
A mere day after boxer Manny Pacquiao was dropped by Nike for telling an interviewer that gay people are "worse than animals," the athlete continued his homophobic tirade in an inflammatory Instagram post.
Pacquiao's Thursday post sampled several passages of scripture, quoting a verse from Leviticus asserting, "If a man has sexual relations with a man as one does with a woman, both of them have done what is detestable. They are to be put to death; their blood will be on their own heads."
The high profile boxer proceeded to delete the post, but not before ABS-CBN picked up the story and over 18,000 fellow homophobes "liked" it on the social media platform.
Pacquiao, who is also running for a seat in the Philippines senate, tweeted a video apology early Tuesday morning, shortly before Nike dropped him the next day.
Unshockingly, his blessings have not been received well among LGBT advocates, and struck a particularly insincere note when he ostensibly retracted and expanded upon them in Thursday's biblical tirade.
As ABS-CBN pointed out, Pacquiao's views on sexuality are not the only part of his political platform fueled by evangelical beliefs and literal interpretations of scripture:
"Pacquiao, in an interview Wednesday on DZMM Teleradyo, said he is in favor of the death penalty.

"He said the death penalty is 'biblical.'

"Pacquiao, who is running for a Senate seat, asked the audience to read Romans 13:1-7 from the Old Testament to understand his position.

"According to the Book of Romans, 'Everyone must submit to governing authorities. For all authority comes from God, and those in positions of authority have been placed there by God. So anyone who rebels against authority is rebelling against what God has instituted, and they will be punished.'"
The boxing star explained his video apology in a Tuesday Facebook post and clarified that he was simply "praying" for LGBT individuals.

Facebook/MannyPacquiao - facebook.com
Share your opinion
Do you agree with Nike's decision to drop the fighter?