How School Lunches Around the World Compare to America's
March 2nd 2016

By:
If you compare how school lunches and education about food in the U.S. compare with what's offered at schools in Japan the results are a bit disappointing for Americans.
Although activists in our country, including First Lady Michelle Obama, consistently call for healthier school lunches, American public schools have problems with putting out healthy meals. In fact, less than 25 percent of American students actually take classes like Family and Consumer Science, which address healthy eating. In Japan, however, students are taught basic cooking to prepare their own lunches in public schools from a young age. And where the U.S. has among the highest child obesity rates in the world at more than one third, Japan has among the lowest.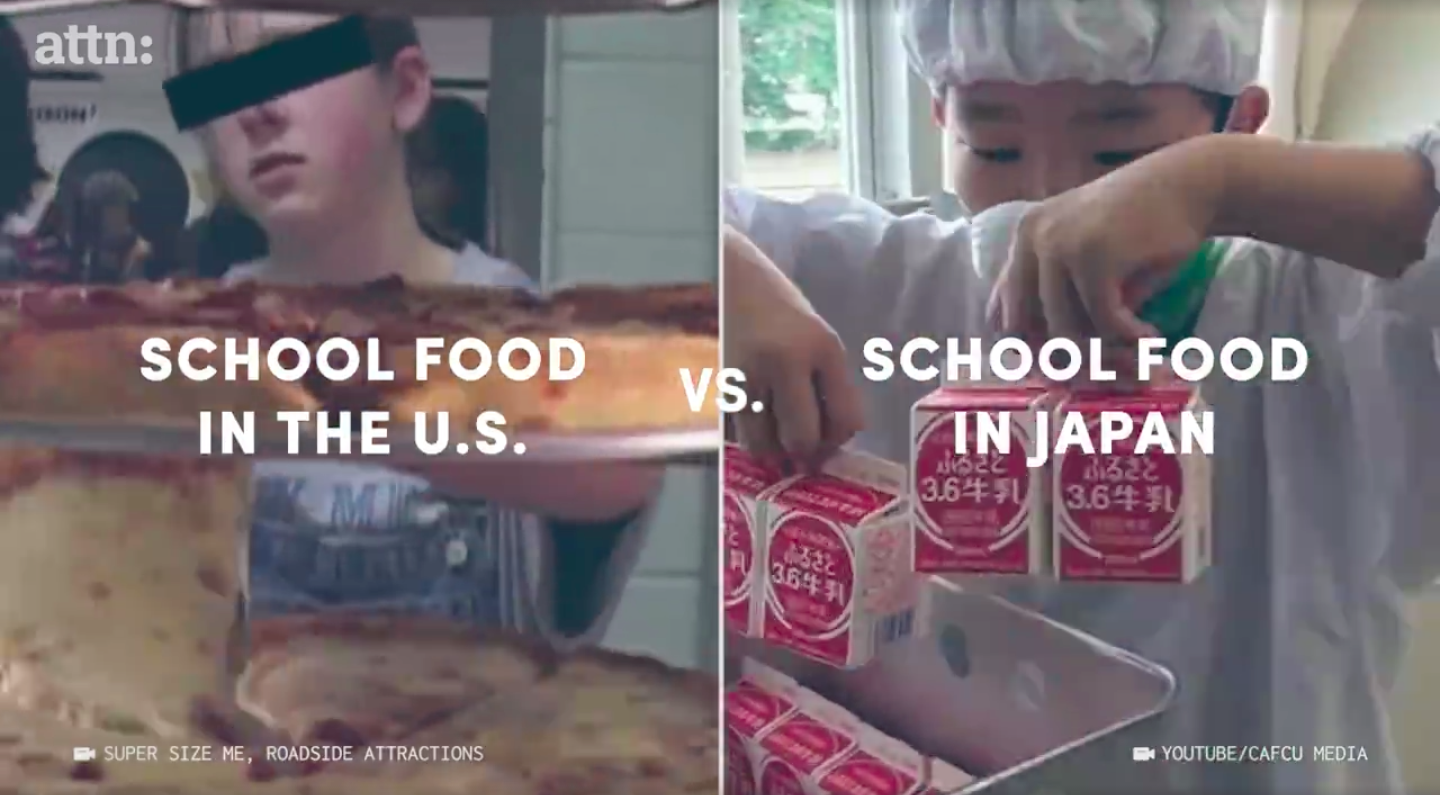 Facebook/ATTN: - facebook.com
But as it turns out, Japan isn't the only country offering its youth healthier food options than America is. One photo series by Sweetgreen, an American restaurant that strives to utilize local, organic ingredients, displays what the average school lunch at a variety of countries around the world looks like. The photographed meals are based on different government standards for school lunch programs and even photos posted by students to social media, Sweetgreen told the Huffington Post.
Here's just a few of these photos, courtesy of Sweetgreen's Tumblr: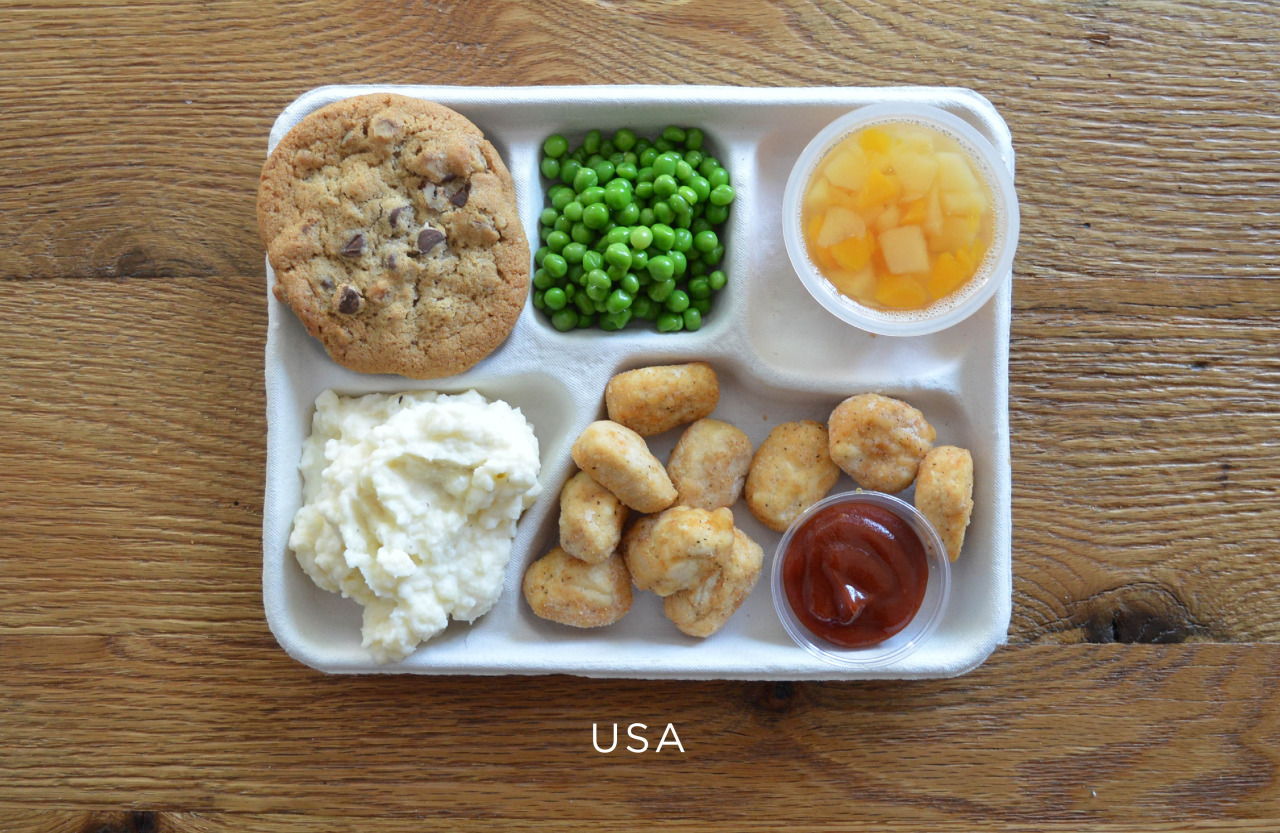 Sweetgreen.tumblr.com - tumblr.com
According to Sweetgreen, the meal pictured above would be a typical American lunch and includes fried 'popcorn' chicken, mashed potatoes, peas, a fruit cup and chocolate chip cookie.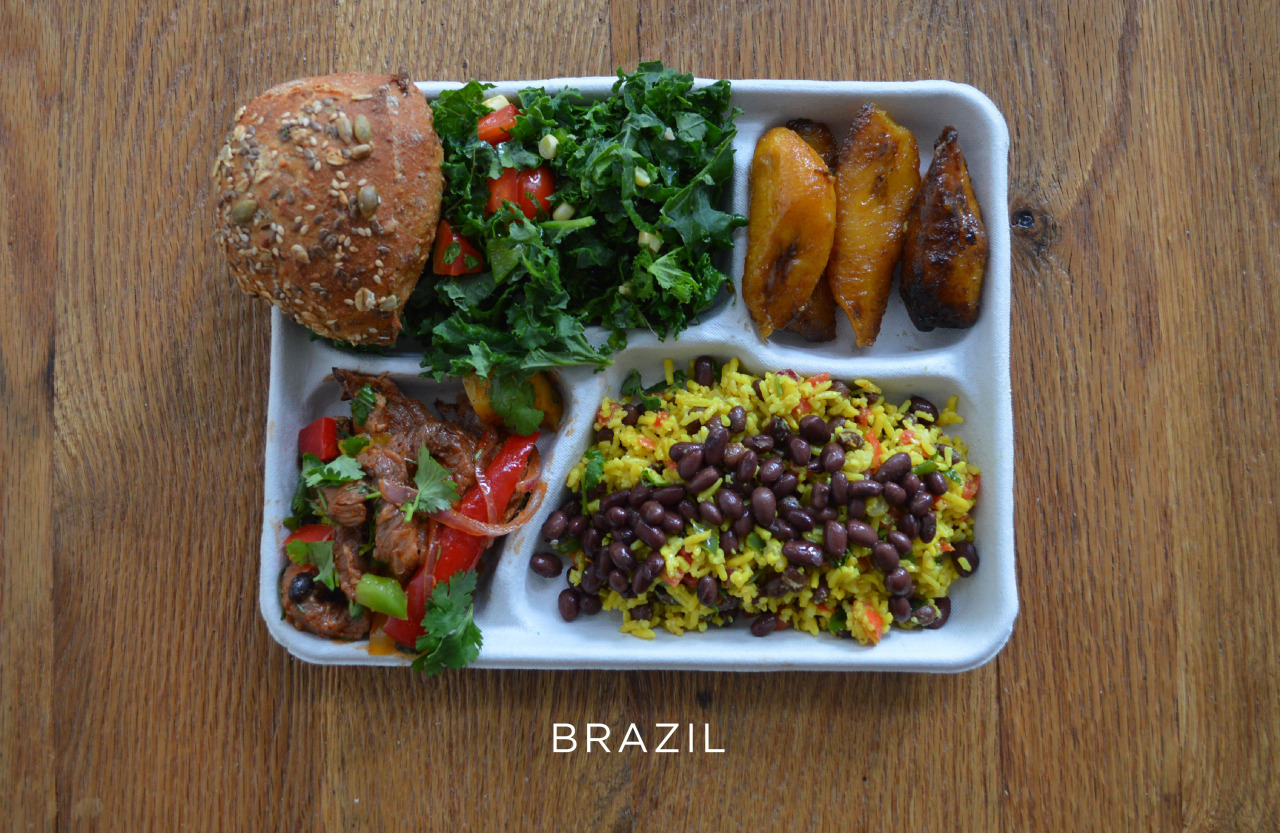 Sweetgreen.tumblr.com - tumblr.com
This meal includes pork with mixed veggies, black beans and rice, salad, bread and baked plantains.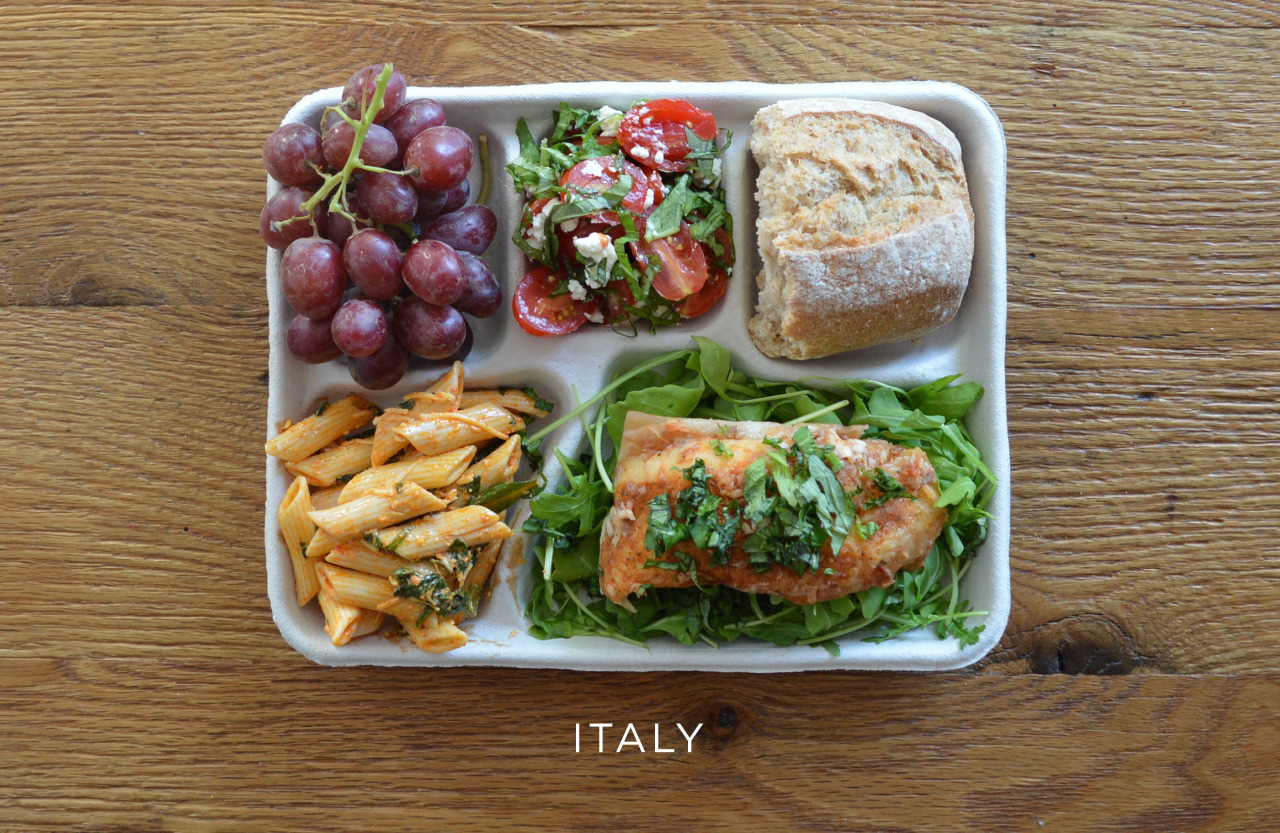 Sweetgreen.tumblr.com - tumblr.com
The Italian school lunch features "local fish on a bed of arugula, pasta with tomato sauce, caprese salad, baguette and some grapes."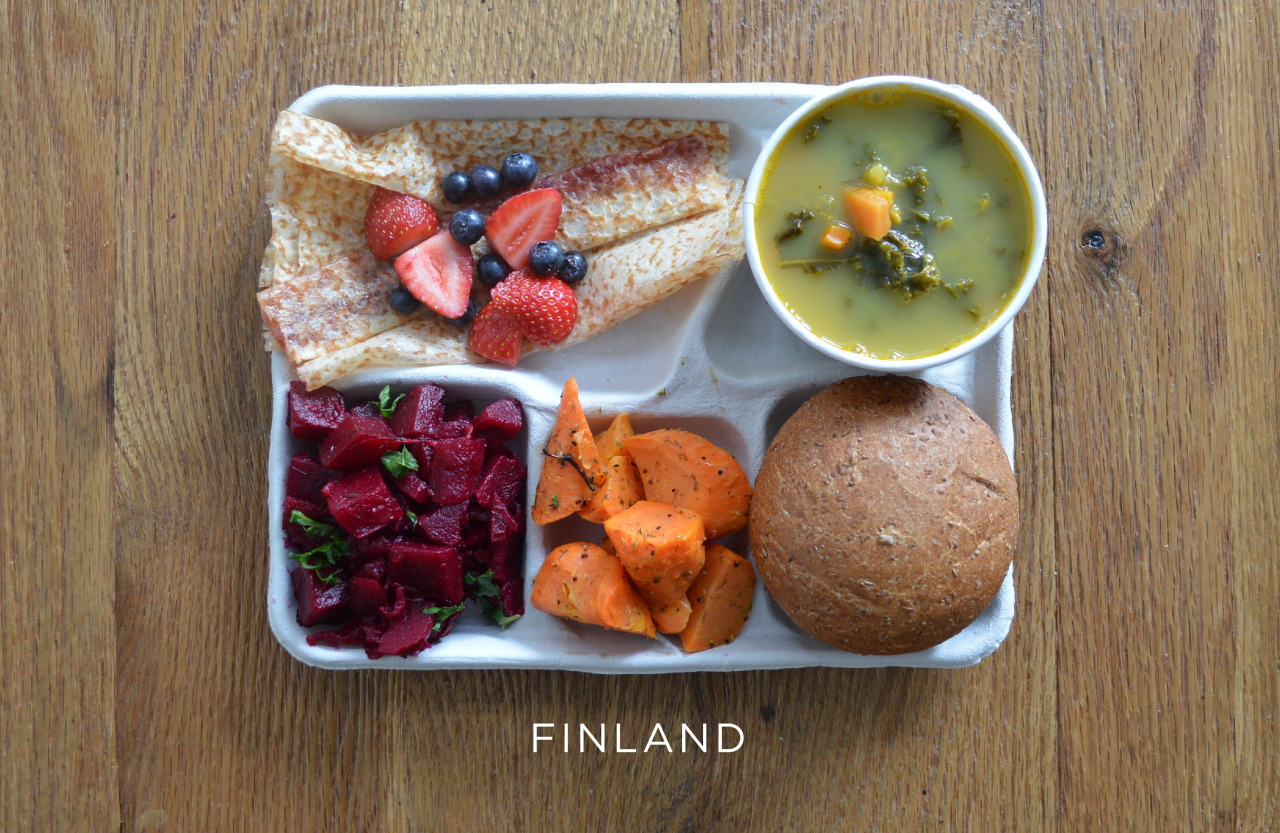 Sweetgreen.tumblr.com - tumblr.com
Finland's school lunch, photographed above, includes pea soup, beet salad, carrot salad, bread and pannakkau (dessert pancake) with fresh berries.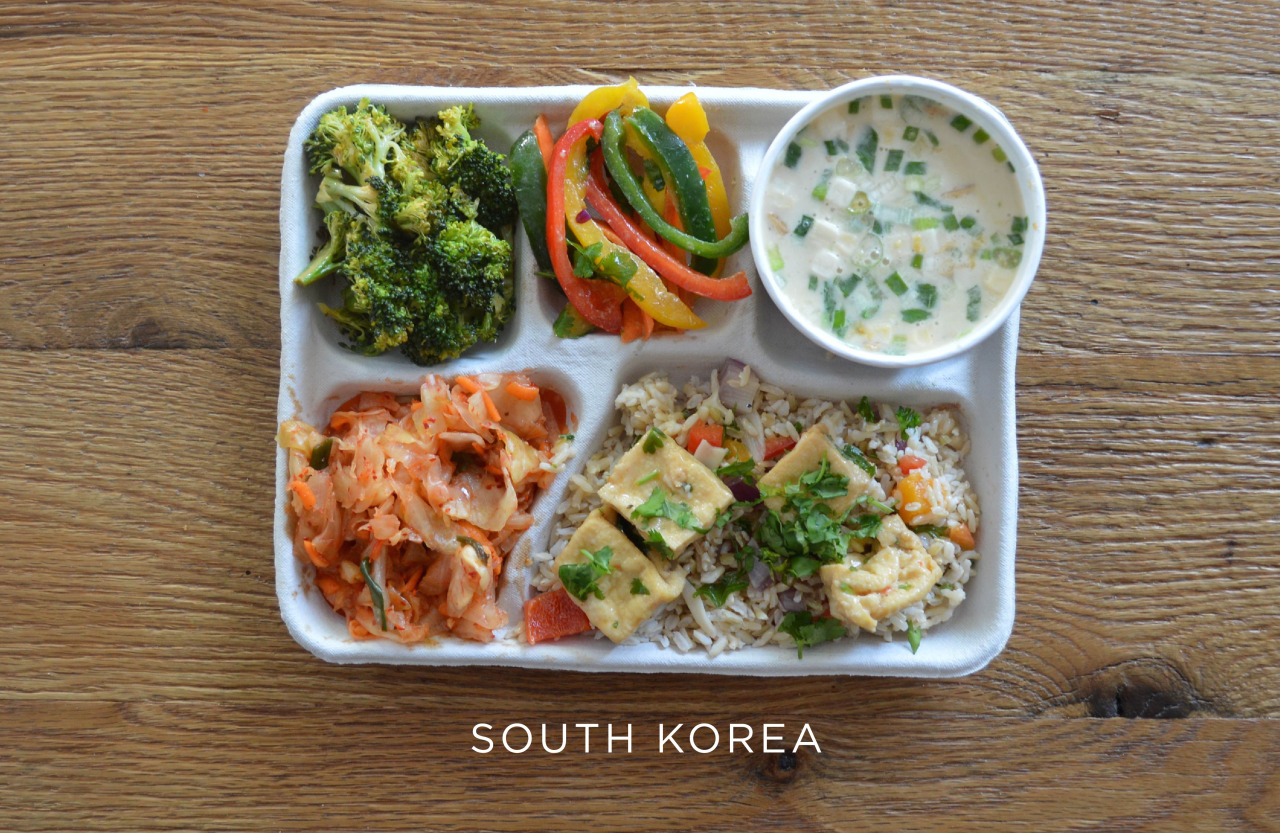 Sweetgreen.tumblr.com - tumblr.com
A school lunch from South Korea, pictured above, might include fish soup, tofu over rice, kimchi and fresh veggies.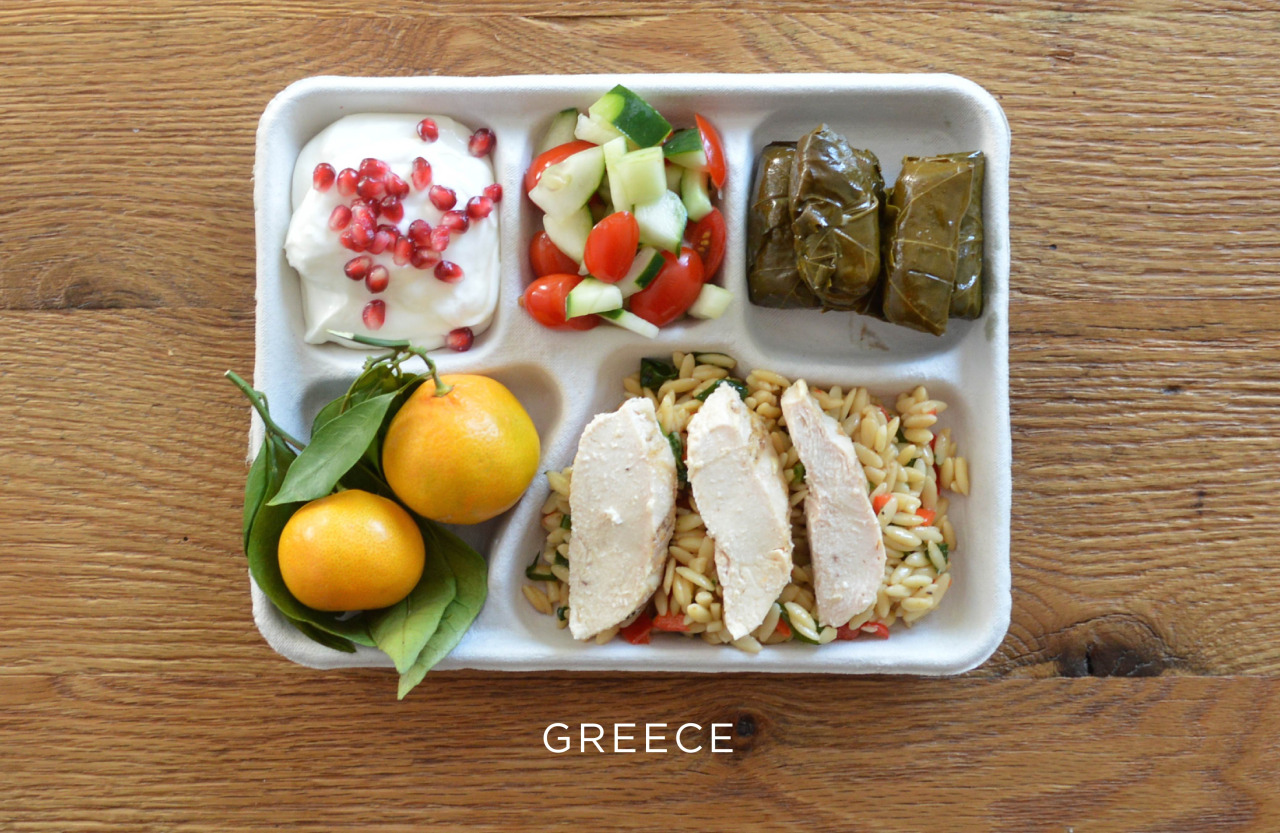 Sweetgreen.tumblr.com - tumblr.com
A school lunch in Greece might include baked chicken over orzo, stuffed grape leaves, tomato and cucumber salad, fresh oranges, and Greek yogurt with pomegranate seeds.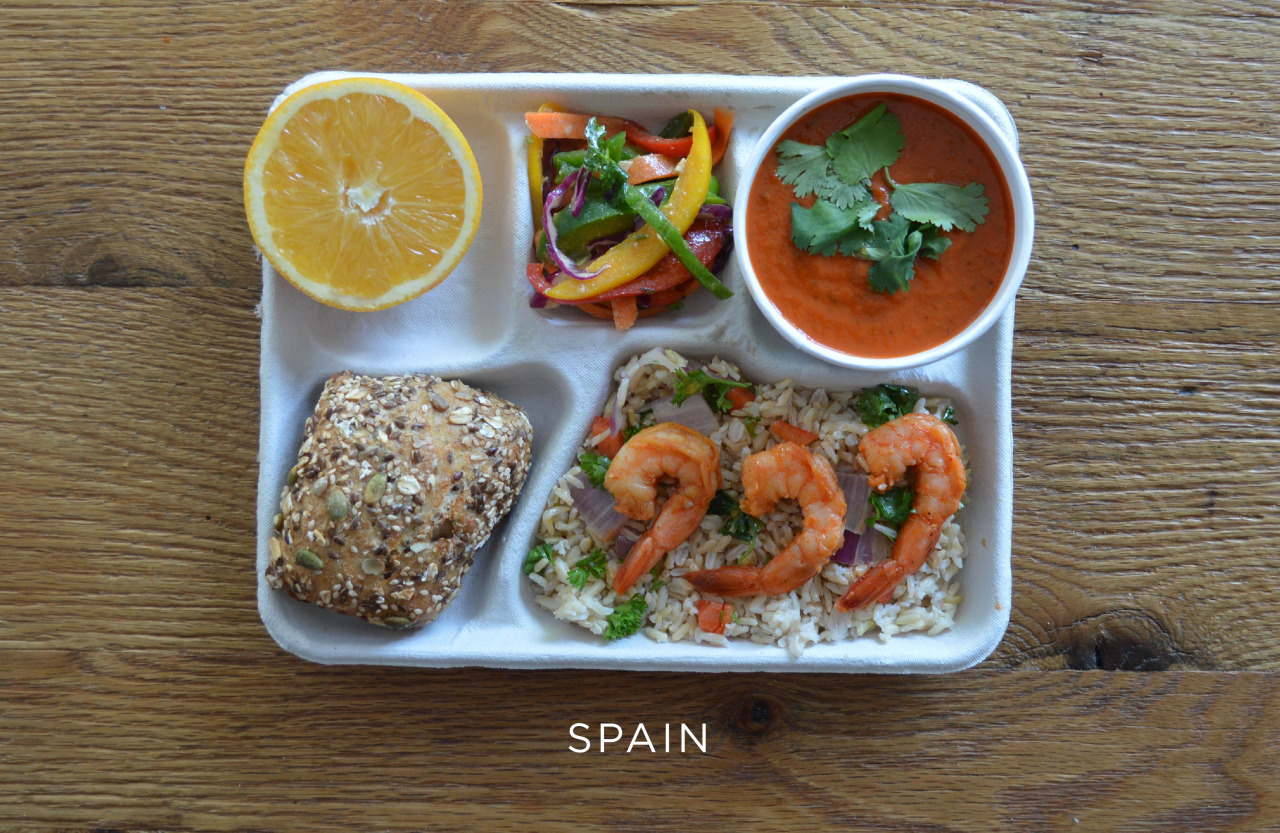 Sweetgreen.tumblr.com - tumblr.com
Spain's school lunch might include sautéed shrimp over brown rice and vegetables, gazpacho, fresh peppers, bread and an orange.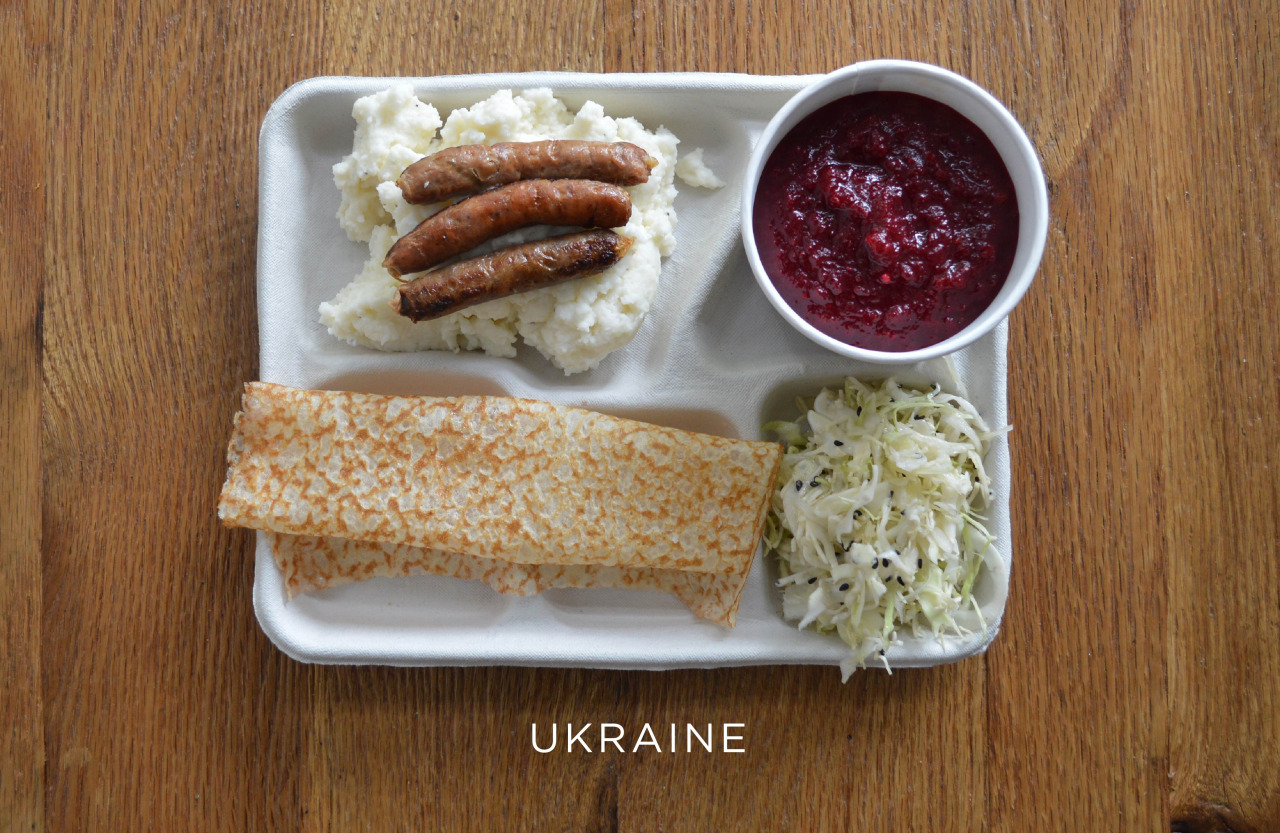 Sweetgreen.tumblr.com - tumblr.com
In Ukraine, a school lunch might include mashed potatoes with sausage, borscht, cabbage and syrniki (a dessert pancake).
Granted, it's worth noting that the U.S. has its own government standards for school lunches, which should contain around a third of the daily recommended values for nutrients, but still tend to contain plenty of salt, fat, and calories.
It is important to note that just as not all school lunches in the U.S. (obviously) aren't following these standards, it's likely not all schools in the countries above are serving meals like those pictured.
America's obesity epidemic
In the year 2013, the federally assisted National School Lunch Program served 5.1 billion lunches to public and nonprofit private schools. Everyday, about 32 million children are served lunches by the NSLP, and about a third of America's youth who are probably receiving NSLP lunches on a daily basis are obese.
Michelle Obama has made efforts to improve the state of school lunches offered in public schools a priority since her husband entered the White House, and she's not alone. A national poll shows that more than 80 percent of Americans support healthier school meals with more fruit and vegetables, and "less high calorie and sodium food choices," according to Think Progress.
To learn more about what children eat in America vs. Japan, check out this ATTN: video:
Share your opinion
Do you think school lunches should be healthier in America?