The Nevada Caucus Just Exposed a Serious Voting Mess
February 22nd 2016
By:
LAS VEGAS — When people went out to caucus in Nevada on Saturday it was a messy display of democracy — long lines, computer problems, reports of voters who were turned away, and even misidentified registration information were reported to ATTN: and other media organizations, including the Reno Gazette-Journal and The Hill. At one location, voting came down to the gambling state's bizarre luck of the draw system.
Some people had to wait hours to caucus in Nevada.
Caucus day in Las Vegas is confusing, considering that there are hundreds of tourists from all over the world who aren't there to participate in U.S. politics on the state level. But what's most notable, to any reporter or anyone who lives in Nevada who participated in the Democratic presidential caucus, is that there was massive confusion and voters who spent several hours of their time at multiple locations across the state waiting to cast their ballot. At several casinos and retail locations in Las Vegas, workers told ATTN: that they couldn't caucus because they couldn't take the day off of work. Those who did had to rush back to their shifts.
John Daniels, a cook, was visibly annoyed with the long line.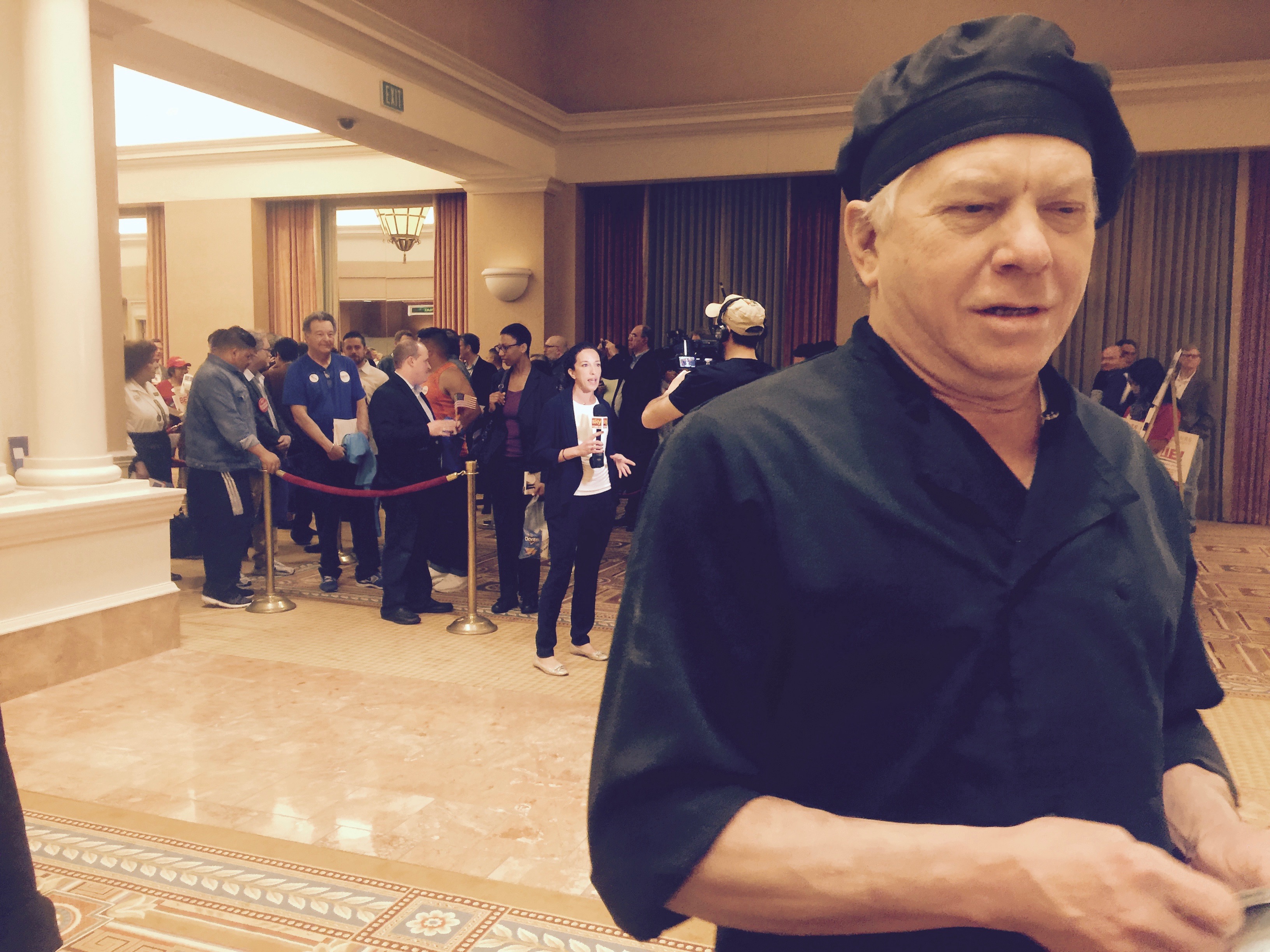 /Nicole Charky
"This is taking forever."
Both Hillary Clinton and Bernie Sanders were encouraging voters to stay in line to caucus and not to abandon the long wait.
Clinton, who now heads to Texas, secured an important victory in Nevada with Latino voters, and particularly with black voters, nabbing roughly 13 percent of the electorate in the state. Her win gives her at least 19 of the state's 35 delegates, boosting her already superdelegate-heavy support, according to the Associated Press. Superdelegates are the party leaders who can pick a candidate of their choice, regardless of the primaries or caucus in the state.
This puts Sanders to the test in the coming months, as the Vermont senator will now have to compete for minority voters, NBC News reports. Sanders will head to Virginia next, as the campaign makes moves to sway voters in Southern states.
Here's what the lines to caucus looked like inside Caesars Palace in Las Vegas: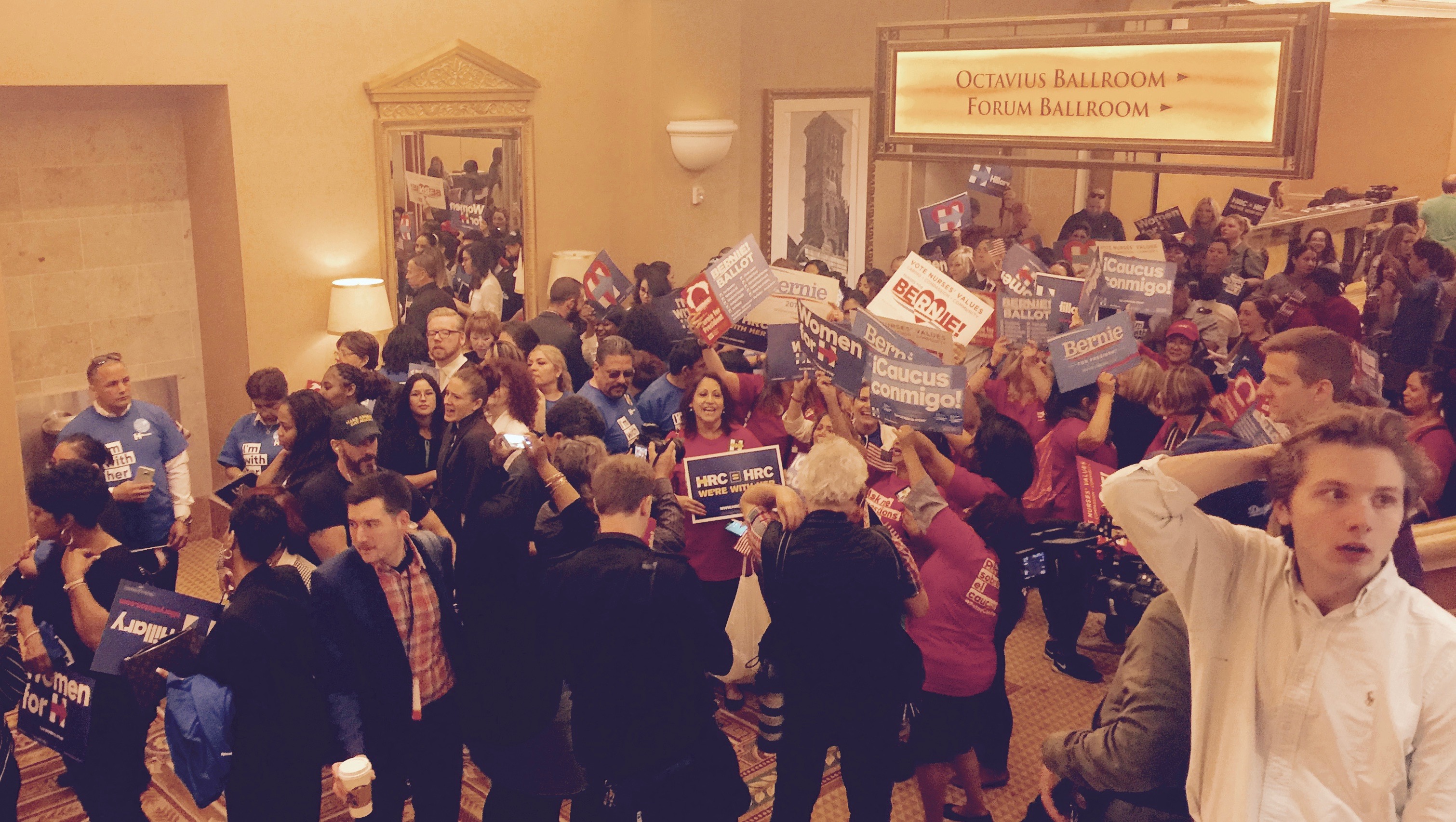 /Nicole Charky
This was the scene inside a casino convention hall, where moments earlier former President Bill Clinton arrived, and hours later, Hillary Clinton would make her victory speech: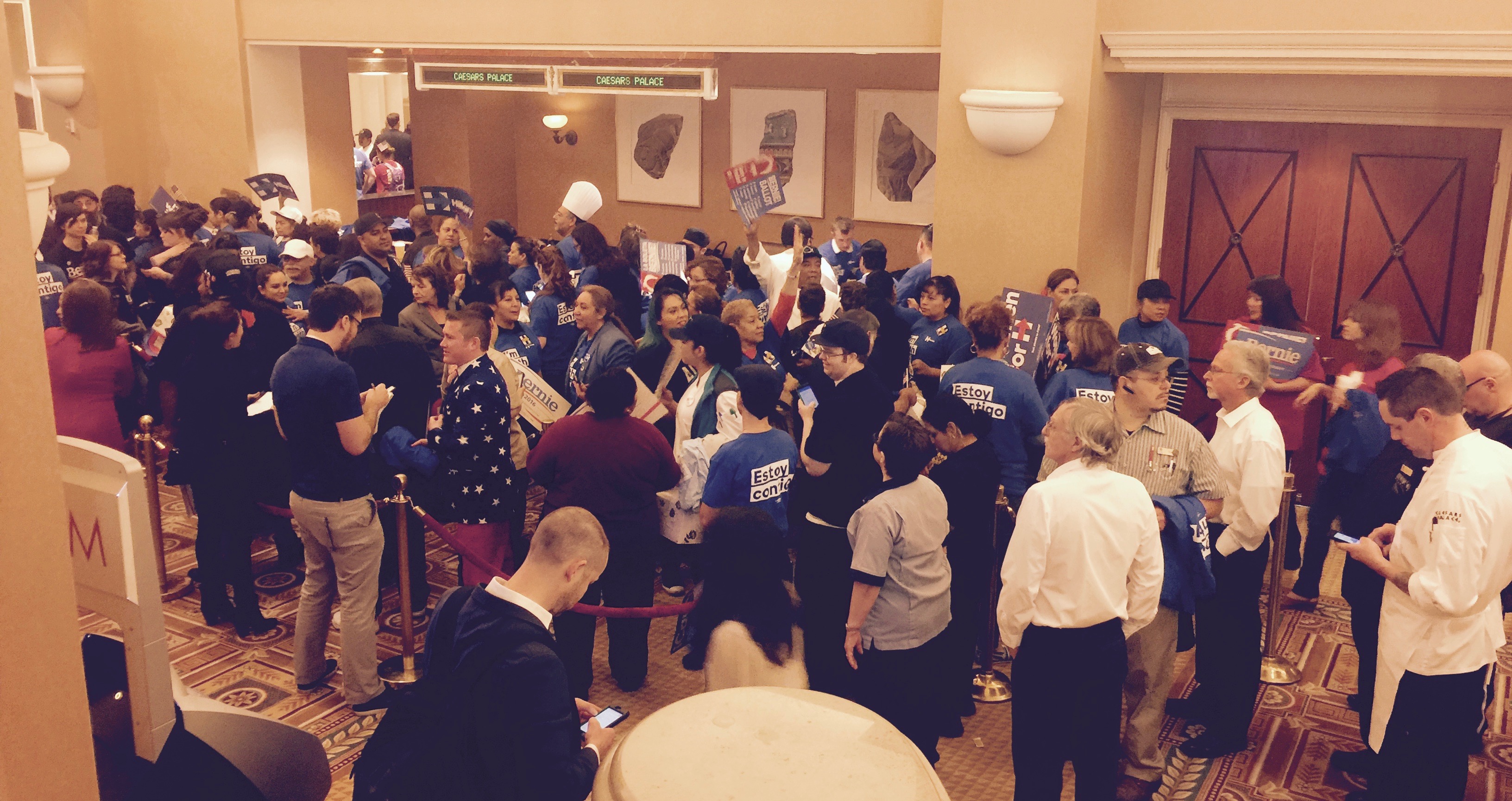 /Nicole Charky
As the results came in, it was clear that Nevada voted Hillary Clinton winner of the Democratic caucus on Saturday but it was also evident who the real losers were: the people of Nevada.
Here are some of their stories.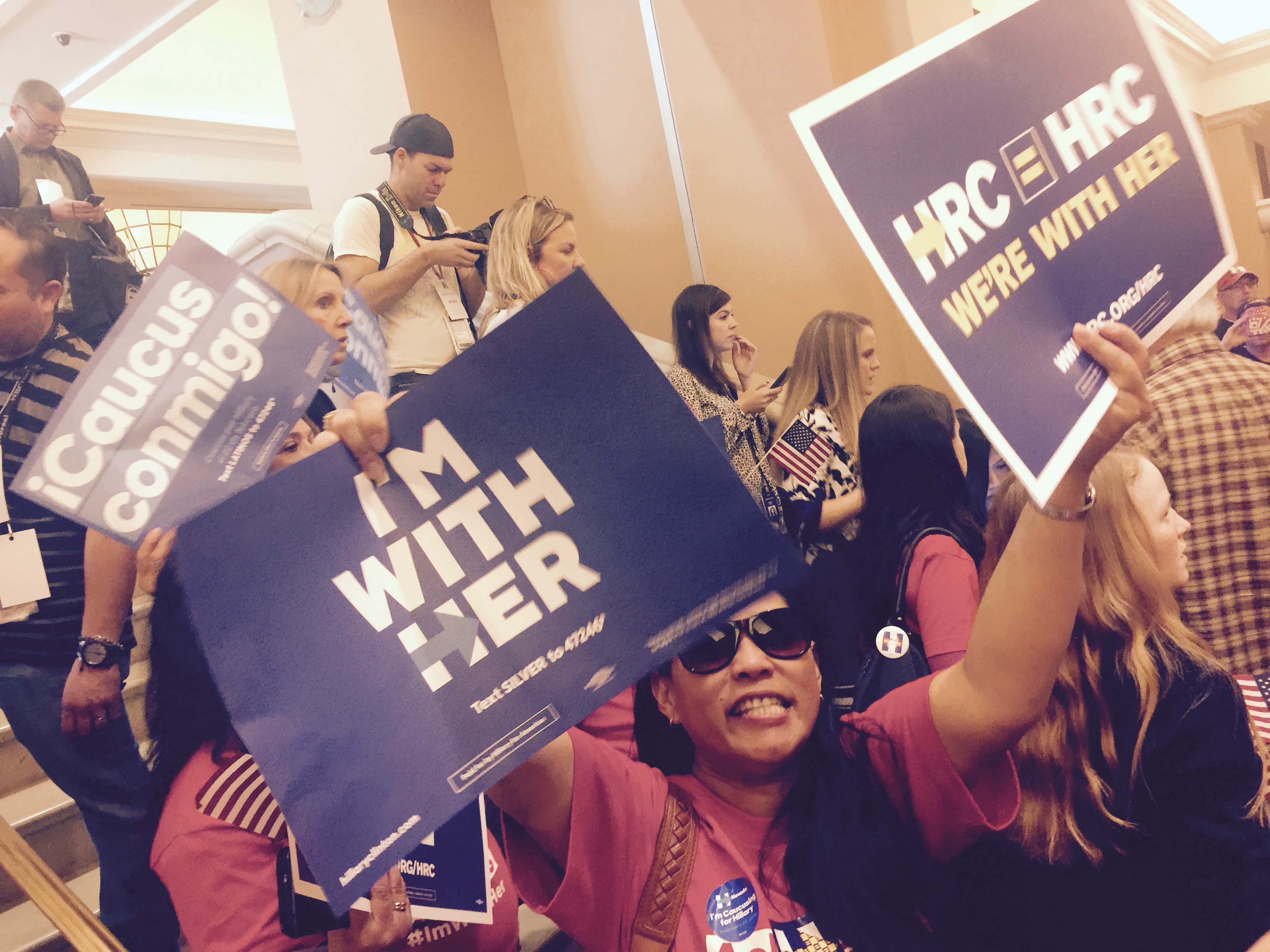 /Nicole Charky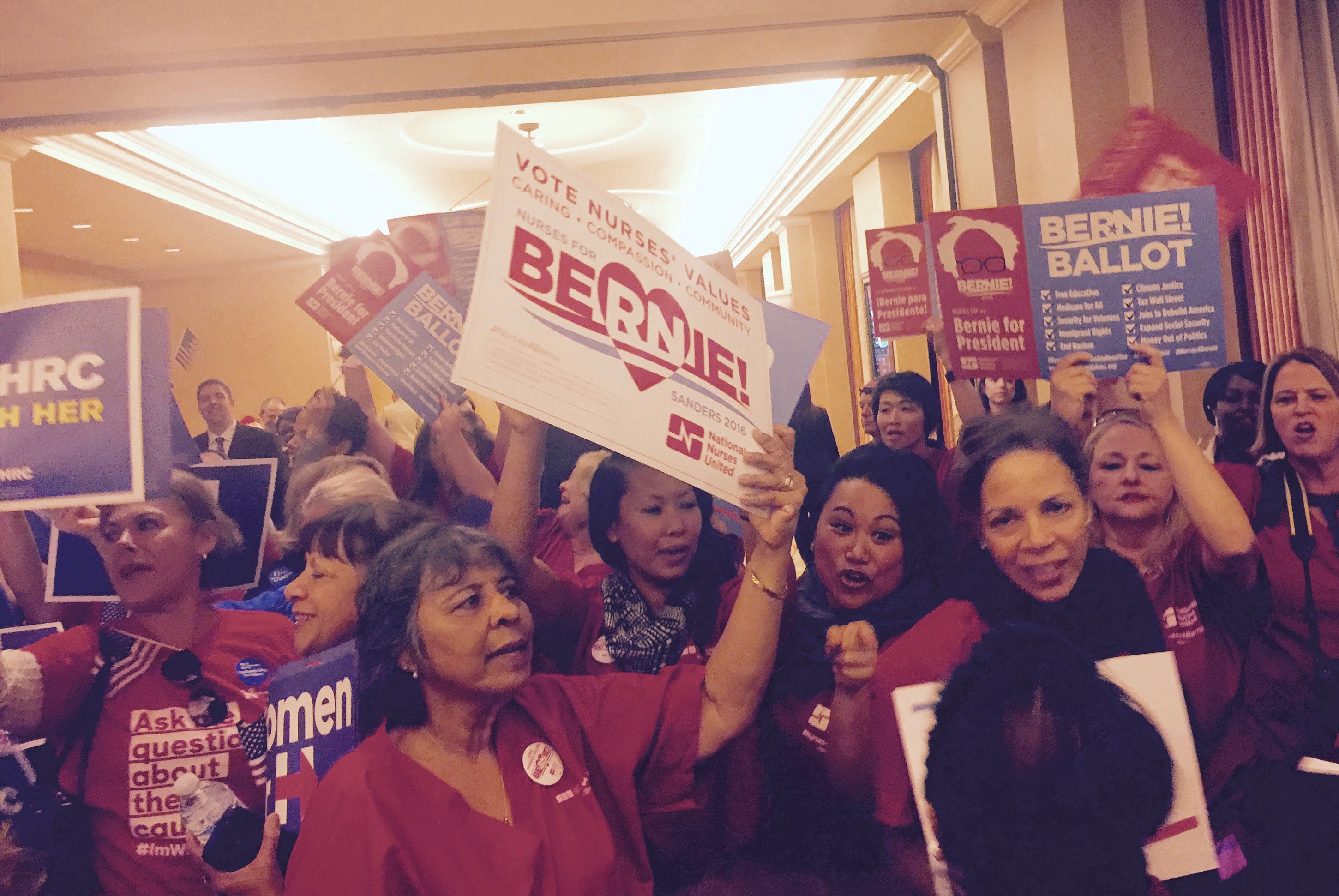 /Nicole Charky
Pam Wade, who spoke to ATTN: over the phone described voting as "a mess" that lasted about three hours at her precinct in her neighborhood in East Las Vegas.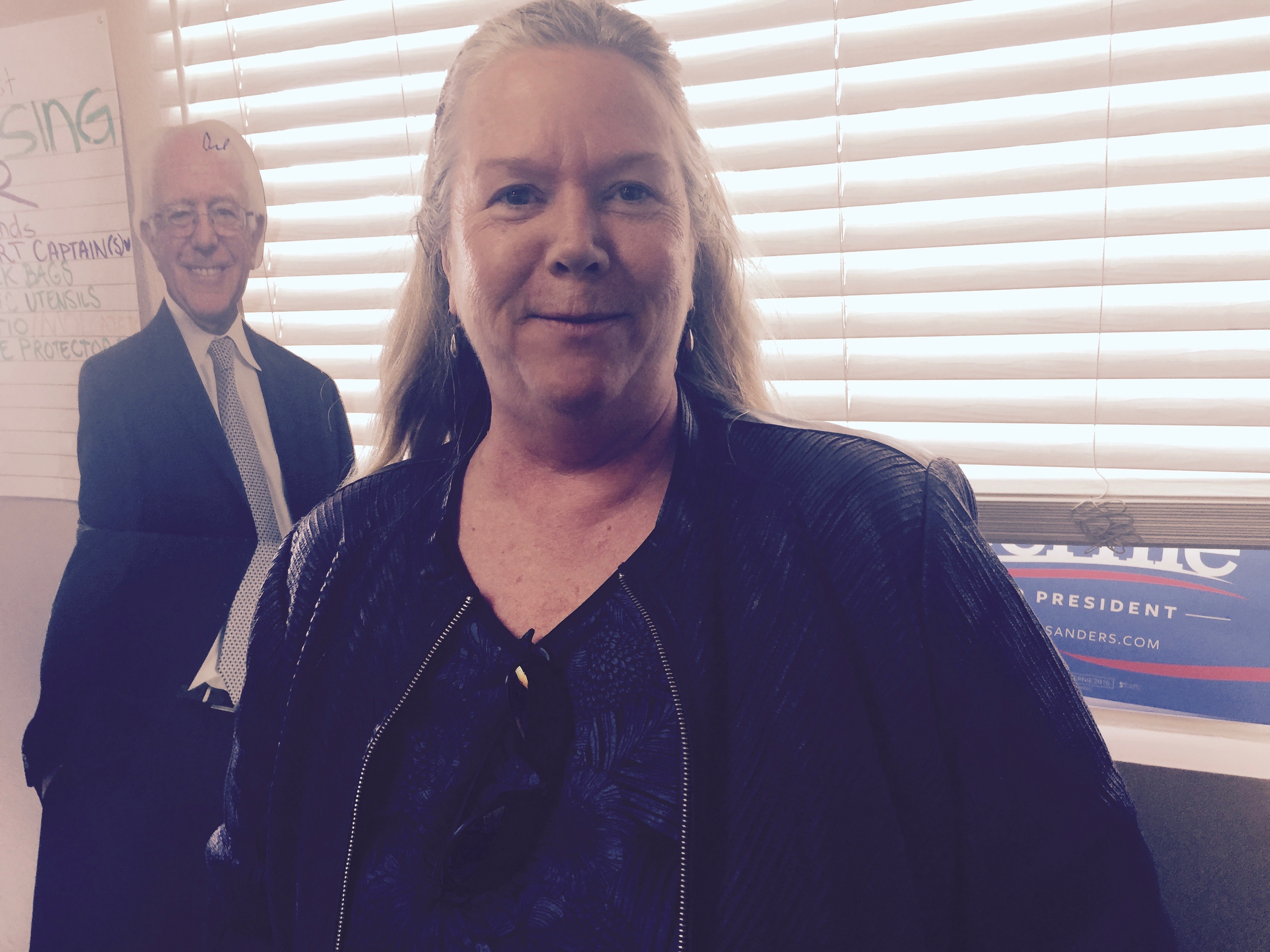 /Nicole Charky
Wade is a Sanders supporter and first heard about him from her son. She told ATTN: that her caucus location was understaffed and not prepared. Each site was required to have volunteers from both campaigns and although there was a lawyer at her location named Ernie — a volunteer attorney who made sure everyone there could vote and jokingly called himself "Ernie for Bernie" —  the process wasn't simple.
"The Democratic party here in Vegas has no organization. We've only had the caucus since 2008... I think the Republican Party is trying to push our vote."
Republicans, who will cast their ballot on Tuesday (Feb. 23), have been accused of double voting in the state, according to Politico. There are also allegations that College Republicans at University of Nevada, Reno, were attempting to toy with voting in the Democratic caucus, a strategic and mischievous move to draw votes from former Clinton supporters.
Sen. Majority Leader Harry Reid (D-Nevada) has accused Republican leaders of attempting to screw up his party's caucus. Reid released a statement on Friday, just hours ahead of the big day:
"These Republican plans to interfere with the integrity of Nevada's Democratic caucuses are shameful and immoral. Rather than letting voters decide and allowing our democratic system to work, Republicans are resorting to trickery and gimmicks in an attempt to subvert the will of the people. The Republican Party has long decried voter fraud, but with this latest scheme they are now encouraging it. The American people deserve a fair voting process, and I will do everything in my power to ensure that these disgraceful Republican tactics do not interfere with the voice of Nevada voters."
But not everyone actually had a chance to caucus.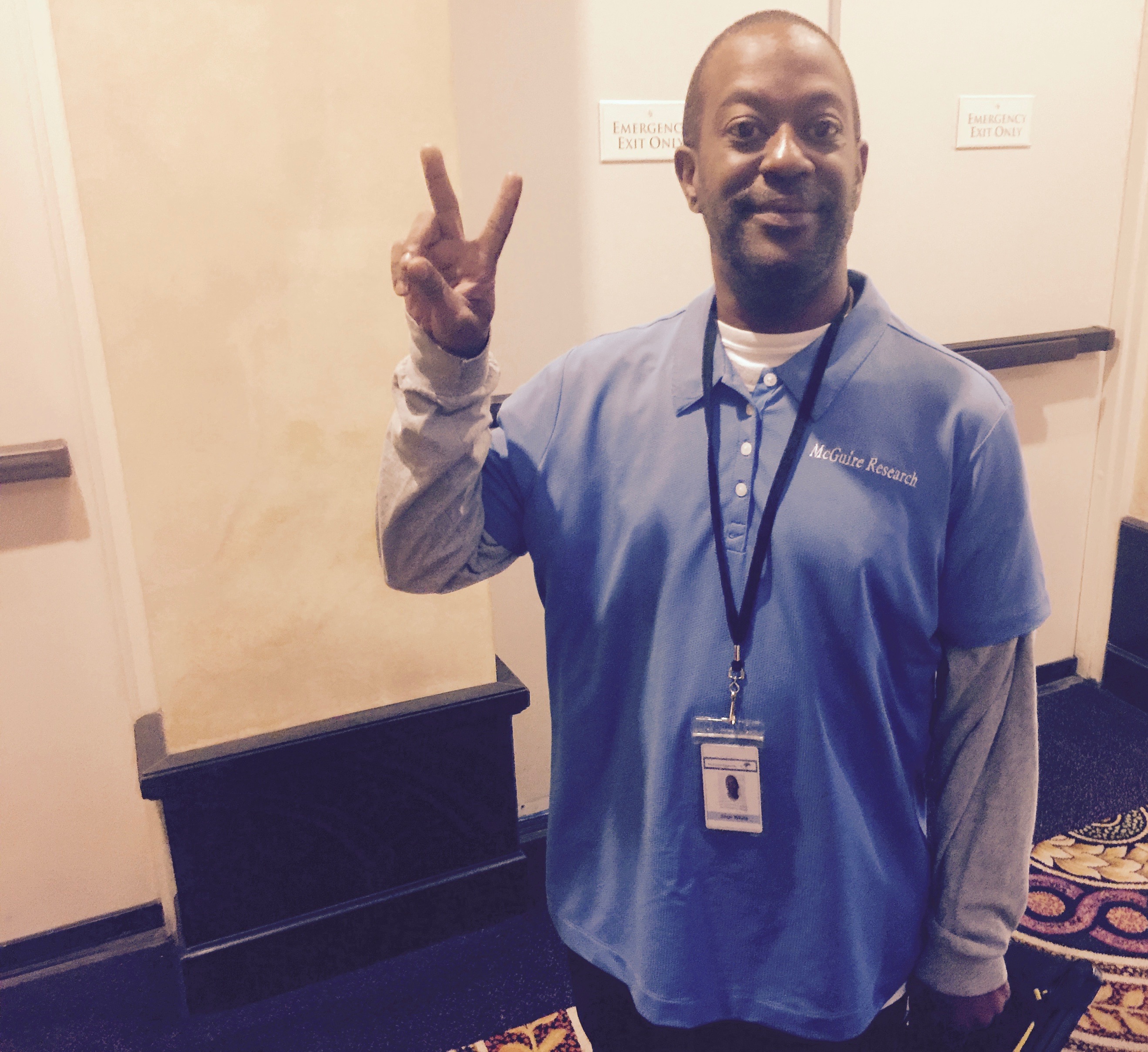 /Nicole Charky
Eron White, 45, lives in Las Vegas and had to work during the caucus time. He would have had to request time off weeks ahead in order to vote. He voted for President Barack Obama and already knows who he wants to win the general election.
"They don't understand a strong woman. Because she's saying the things I want to hear as far as gun control and as far as following Obama's lead on a lot of issues and I can appreciate that, especially with healthcare and immigration and jobs. I think she's doing a really good job and she's saying all the things that I want to hear right now."
Some drove from California to make sure people could participate in Nevada's caucus.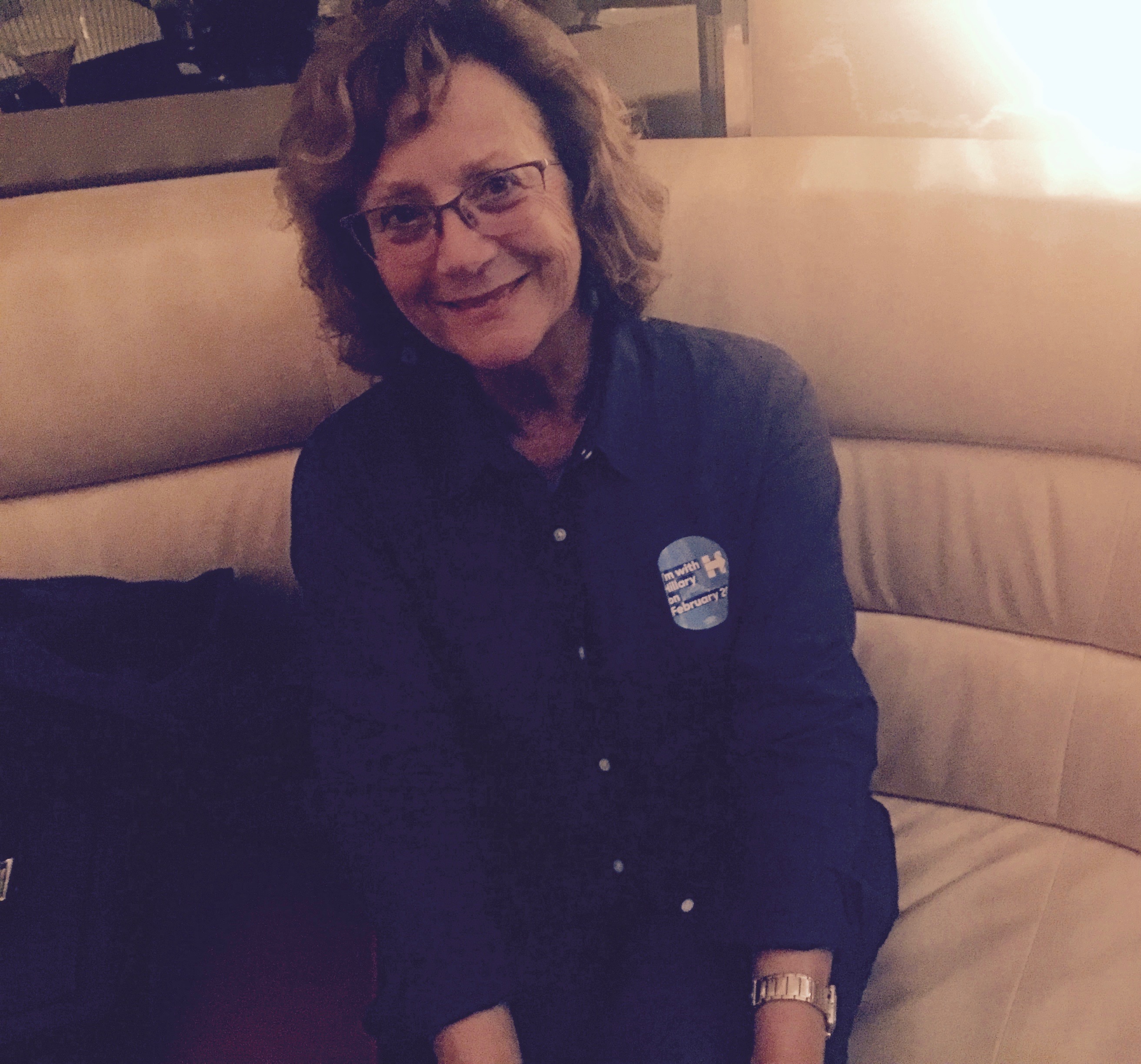 /Nicole Charky
Jane Krantz worked as a volunteer observer with the Hillary Clinton campaign. Saturday, the Santa Monica, California, resident drove to Pahrump, a rural community about an hour outside Las Vegas. The area was important to the Clinton campaign, who previously lost the delegate battle to Sen. Barack Obama in the rural counties in the 2008, the Los Angeles Times reports.
Krantz was there at 11 a.m. and the caucus ended at about 2 p.m., she said. About 211 people were casting there voting at that location.
"It takes a long time to sign up 211 people and a lot of people were very frustrated. Some had kids, some had walkers, some had back issues and couldn't sit...so by the time that everybody got signed in, a lot of people had been there a couple of hours and they were starting to get agitated, and they were needing to leave. They were hungry...The whole process was chaotic."
Nevadans are not allowed to eat or bring food to caucus locations, she explained. There were some options: a snack bar and bottles of water were available for voters, she said, but that wasn't enough.
"You get this thing called a preference card, with your name and address and your preferences. People did that and they said, 'Can we go now? We'd like to go now.'"
Reactions on social media indicated problems were happening, inspiring #caucusmania reports from people across the state:
And in at least one precinct, there was a rare tie-breaker draw:
There's something about Nevada.
Nevada is a diverse state with a 2015 U.S. Census-estimated population of about 2.9 million, yet only 80,000 people turned up to caucus Saturday morning, according to state Democratic party officials here.
These were the results on Nevada's caucus site as of 1 a.m. Sunday (Feb. 21), according to the state's reporting precinct's results. Nevadans will vote in the state's primary on June 7.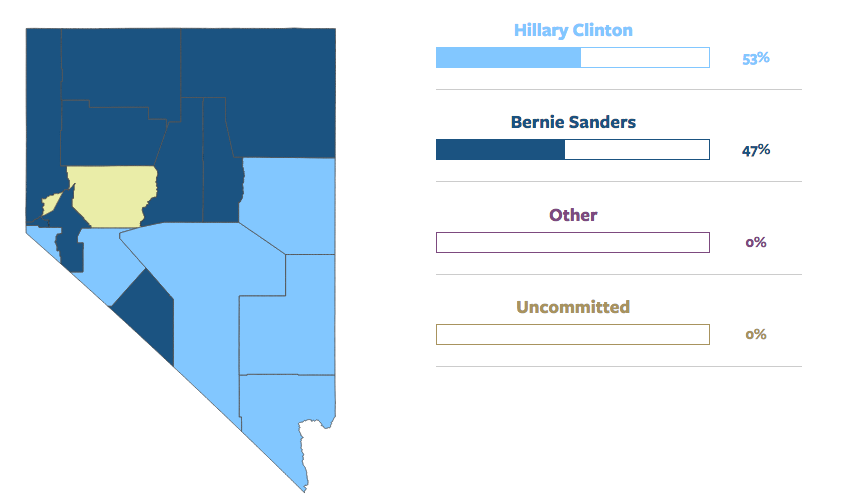 NVDEMS - nvcaucuses.com
Share your opinion
Have you decided who you're voting for in the 2016 election?