Six Things You've Seen in Porn and Should Never Do
March 10th 2016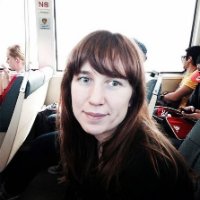 By:
There's nothing wrong with watching porn from time to time, but some sex acts commonly depicted in adult films have health consequences that aren't depicted on-screen.
A 2004 study published in the Journal of Psychology & Human Sexuality found that pornography viewers didn't have particularly negative or violent attitudes toward women, and that porn watchers were in some instances even more attuned to issues related to sexism than non-watchers, according to Scientific American.
Milton Diamond, director of the Pacific Center for Sex and Society at the University of Hawaii at Manoa, told Scientific American that he believed porn didn't encourage sexual violence, and could even be preventative. "There's absolutely no evidence that pornography does anything negative," Diamond told Scientific American in 2011.
But while the research may suggest that porn does not encourage sexual violence, it also doesn't always present the full picture of how certain sexual behaviors may impact your health and that of your partner.
Here are six things you see in pornography and shouldn't try out in the bedroom.
1. Going straight from anal to vaginal intercourse
While porn stars are often shown going straight from vaginal to anal sex and vice versa, doing so can actually lead to infection.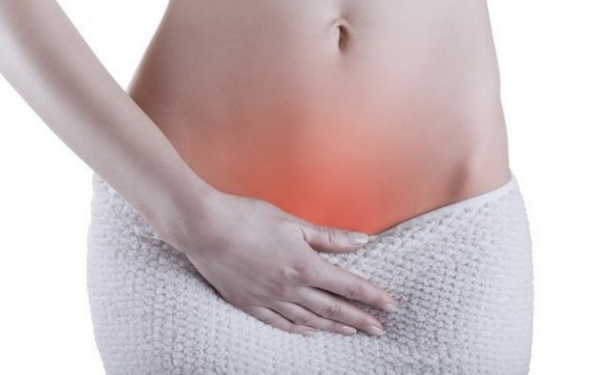 Twitter/drpotentherbs
Fecal matter in the vaginal cavity can cause urinary tract infections, bacterial vaginosis and spread E coli. It may be difficult to remember in the heat of the moment, but if you're going to transition from anal sex to vaginal intercourse, you should wash your penis or have your partner do so. The same is true of sex toys.
2. Using fruits or vegetables as sex toys
Remember putting that condom on a banana in health class? It turns out that using bare fruits and vegetables as sex toys can actually be dangerous. While a banana or cucumber may not impregnate you, produce often carries bacteria, even after it is washed. This can lead to yeast or bacterial infections.
Putting a vegetable in your mouth during sex also can be hazardous. In July 2014, forty-six year old Rica Varna suffocated to death on a cucumber that she and her boyfriend were using as a sex toy. Varna's boyfriend Oliver Dietmann, who has been charged with negligent homicide, told a court that he and his deceased lover "often used vegetables" to pleasure one another.
3. Using Rubber and Plastic sex toys
Plastic sex toys frequently contain the chemicals trimethyltin chloride, phenol, and toluene, which can cause itching, burning, and respiratory irritation.
Children's toys containing these chemicals have been linked to hormonal changes and birth defects, according to Bitch Magazine. Unlike manufacturers of children's toys — who are banned from using these chemicals — sex toy companies aren't forced to monitor products for toxicity.
While rubber sex toys don't contain toxic materials, they are prone to crack, which allows microbes to enter small fissures, and can lead to bacterial infection.
4. Rosebudding
Rosebudding, or ripping a woman's rectum out through her anus during penetration, became increasingly popularized in hardcore anal porn around 2014. Jezebel reported: [note: this description is very graphic, and may be triggering]
The medical term for Rosebudding — anal prolapse — is actually much more dangerous and bizarre than the titles on the DVD boxes may lead you to believe. In short, a prolapse occurs when one's rectum collapses and slip-slides its way out of the anus. In general, an individual is immediately rushed to the emergency room when such an event happens. In [porn star Sheena] Shaw's world, the cameras keep turning as the prolapse is looked at, touched, licked, and prodded until the director believes that the viewer will have enough to satiate them. Sometimes honey is poured all over it. It's a visual that appears to dare the viewer to get off despite what they're seeing, not because of it.
"Rectal prolapse is a condition in which the rectum (the last part of the large intestine before it exits the anus) loses its normal attachments inside the body, allowing it to telescope out through the anus, thereby turning it "inside out,"" according to The American Society of Colon and Rectal Surgeons.
Rectal prolapse often results in fecal incontinence, or an inability to control bowel movements, Jeffrey J. Morken, MD, explained.
"Few performers will risk losing their fans by admitting this, but bowel problems are a common side effect of repeated rosebud scenes," Vice reported. "While many stars claim to take breaks, even time off doesn't really tighten everything back up. Rectal surgery, typically reserved for the elderly, is the only medical solution for plugging up a leaking ass."
5. Applying chocolate or sugary syrup to your vagina
If sugar enters your body through your vagina, it can alter your pH levels and trigger—you guessed it—a yeast infection.
6. Have unprotected sex with a stranger
In the world of pornography, people tend to have sex with whomever, whenever, with little concern for protection.
In the real world, unprotected sex can have dire consequences. In 2013, the CDC reported that 10,000 people between the ages of 13-24 were diagnosed were HIV. Meanwhile, 41 percent of high school students surveyed in 2013 said they did not use a condom the last time they had sex, according to the CDC.
"Consistent use of condoms reduces the risk of getting or transmitting HIV by about 80%," according to a 2011 review of condom effectiveness and heterosexual HIV exposure, reported by the CDC.
Share your opinion
Does porn influence your sexual behavior?