These Charts Destroy the Biggest Myth About Donald Trump Supporters
Donald J. Trump may love uneducated voters, but educated voters love him.
Super Tuesday voting results on Tuesday night disproved the notion that Republican front-runner is anything less than a legitimate candidate in the presidential race. Exit polling data also dispelled the notion that the candidate's supporters are largely uneducated.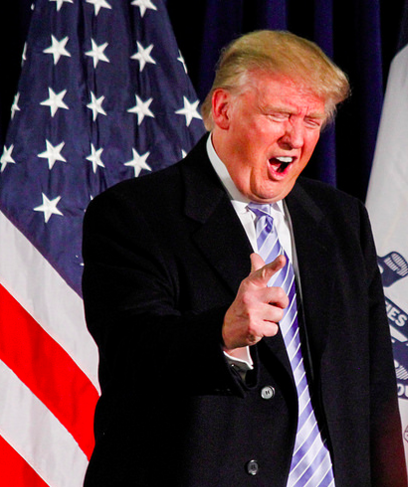 Iowa State Daily/Max Goldberg - flickr.com
The candidate scored wins in seven out of 11 states (before Alaska was called), and claimed support among wide varieties of voters, including the college-educated — a demographic largely thought to steer clear of Trump.
The business mogul cum Republican presidential frontrunner solidified himself as the GOP top pick in a series of wins Tuesday night, claiming Arkansas, Alabama, Georgia, Massachusetts, Tennessee, and Virginia — in most of those states Trump claimed a majority of both self-identifying college educated and postgraduate voters, according to CNN exit polling data.
Here's a run-down of support for Trump among college educated and postgraduate voters.
Alabama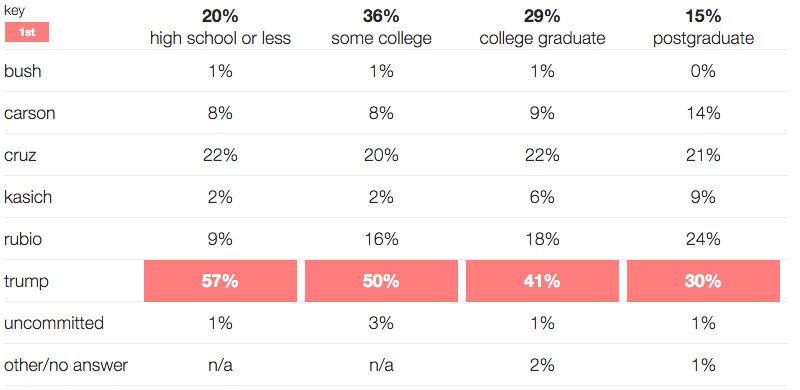 CNN - cnn.com
Arkansas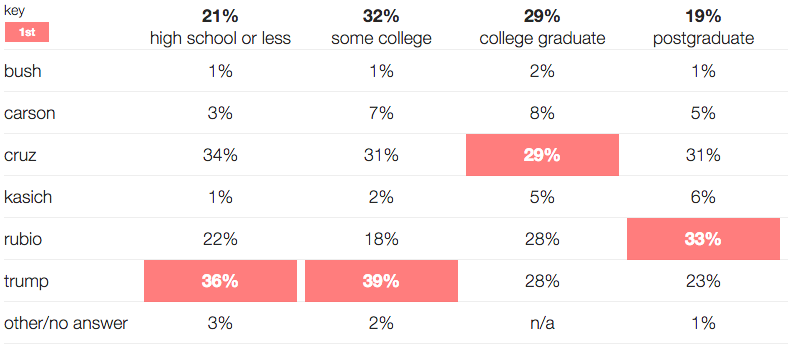 CNN - cnn.com
Georgia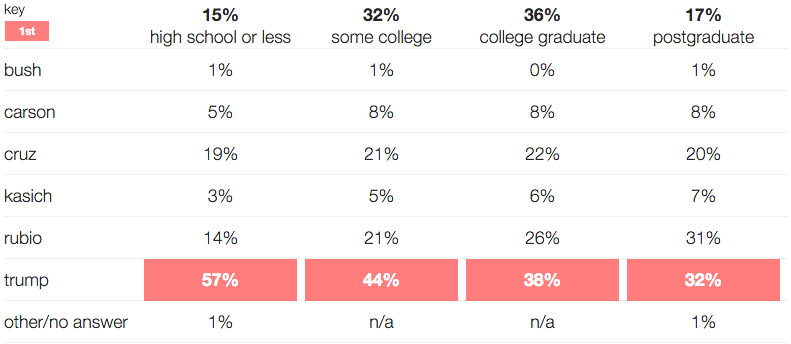 CNN - cnn.com
Massachusetts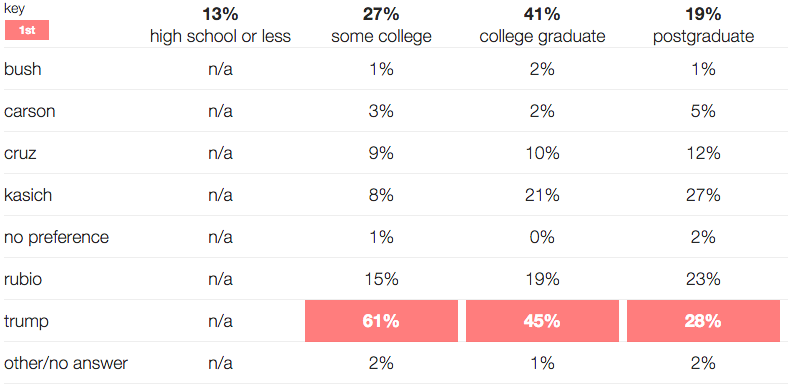 CNN - cnn.com
Tennessee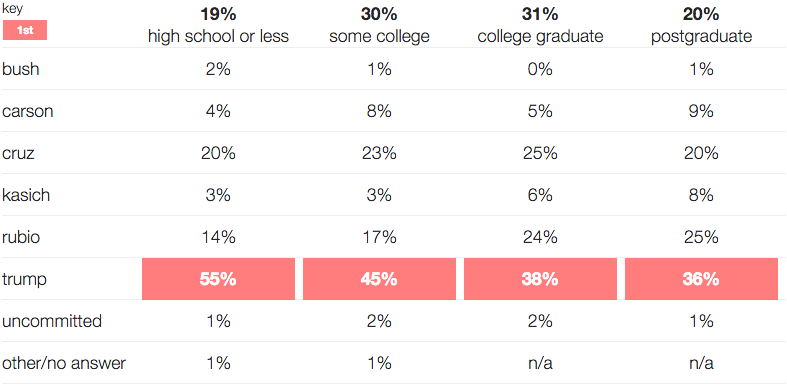 CNN - cnn.com
Virginia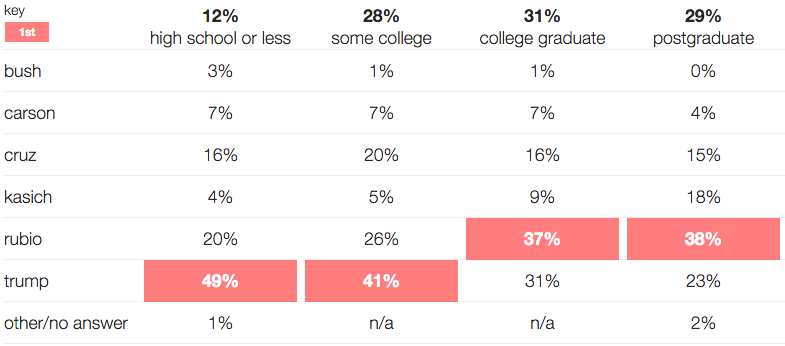 CNN - cnn.com
The narrative that Trump's voting base is largely uneducated has been consistent since the beginning of the candidate's campaign. Trump still trailed Marco Rubio and Ted Cruz among college educated voters in Virginia and Arkansas on Tuesday night, but overall polling data shed light on the candidate's widespread support — something he touched on in a victory speech Tuesday night.
"I am a unifier," Trump proclaimed at the Mar-a-Lago Club in Palm Beach, Florida. "[W]hen this is all over we're going to be more inclusive, we're going to be more unified, and I think we're going to be a much bigger party in November," Trump said, adding that he is looking forward to competing with Democratic frontrunner Hillary Clinton in the final contest for the White House.
Share your opinion
Do you think Donald Trump actually stands a chance?