Zara Is Getting Slammed for Its Ungendered Clothing Line
March 4th 2016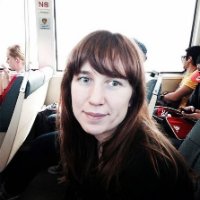 By:
Zara just released its first gender neutral clothing line online and its reviews on social media are more than a little mixed, according to The Huffington Post. The line, called Ungendered, is meant to welcome gender non-conforming customers but instead has people questioning the brand's motives.
In the hours since it was announced, queer transgender social media star Tyler Ford slammed the brand on Twitter:
Ford boldly pointed out the hypocrisy of trying to capitalize on gender inclusivity while maintaining the fashion status quo in a follow-up tweet:
Many Twitter users agreed with Ford, and took issue with the line, which they believed simply slapped a "genderless" label on plain, loose-fitted clothing without actually pushing the boundaries of gender, society or fashion.
One Twitter user tweeted at the brand and Mic Editor Evan Ross Katz, who penned a piece praising the line, criticizing Zara for its narrow and whitewashed definition of genderless fashion.
Ford also asked the company if its store policies would echo the line's implicit mission of nonbinary inclusivity.
Ford explained that to be truly gender-neutral, Zara should remove 'male' and 'female' designated sections in its stores and expand its sizes to make all items available to people of all genders and body types.
Music producer/performer Bakkuda applauded Ford's question and pointed out that Zara might simply be trying to capitalize on a hot social topic.
Still, not everyone was critical of Zara's approach. Some Twitter users took the line as a sign of progress—albeit, a small one.
Other Brands Are Wrestling With Nonbinary Inclusivity.
There has been much conversation surrounding diversity and gender equality in fashion in recent months. High-fashion labels like Gucci and Prada were applauded for their androgynous and gender-bending lines in 2015.
Target also released a gender-neutral children's furniture line in February, according to Racked.
Zara Has Been In Hot Water Before.
It may be worth noting that this isn't the first time Zara has taken a public misstep. Last year, the brand came under fire when it released children's pajamas that looked eerily similar to concentration camp uniforms.
As ATTN: previously reported, a Paris Zara store also allegedly got caught on camera banning a Muslim woman from entering in November 2015.
Share your opinion
Do you think Zara's line is a step in the right direction?