Donald Trump Rally in Chicago Turns Violent
A planned Donald Trump rally in Chicago turned violent on Friday evening after the event had already been canceled amid security concerns.
Following the announcement that the rally would be postponed, chaos broke out in the arena, with fist fights breaking out between protesters and Trump supporters.
"Mr. Trump just arrived in Chicago and after meeting with law enforcement has determined that for the safety of all of the tens of thousands of people that have gathered in and around the arena, tonight's rally will be postponed to another date," the campaign said.
According to the Associated Press, authorities claim that they never advised Trump to cancel the rally:
CPD spokesman Anthony Guglielmi tells The Associated Press that the department never told the Trump campaign there was a security threat at the University of Illinois at Chicago venue. He said the department had sufficient manpower on the scene to handle any situation.

Guglielmi says the university's police department also did not recommend that Trump call off the event. He says the decision was made "independently" by the campaign.
Protesters both inside and outside of the University of Illinois—Chicago's Pavilion were apparently determined to disrupt the rally, chanting "Fuck Trump" before the candidate even took the stage.
Footage of brawls from the rally will likely dominate the conversation in the coming days around the divisive candidate, whose rallies have been characterized by aggressive handling of protestors.
Trump has been criticized for shaping and encouraging the raucous culture at his rallies. At a GOP debate on Thursday, moderators read Trump some of his previous quotes regarding protestors, and asked if he facilitated violence at his rallies.
"I'd like to punch him in the face," the candidate said at a Las Vegas rally. "Knock the crap out of him, seriously, ok, just knock the hell... I promise you I will pay for the legal fees. I promise, I promise," he said at an Iowa rally.
Trump has been accused of pointing hateful rhetoric at ethnic minorities throughout his campaign. And on Friday night, as his campaign visited an ethnically diverse University campus, commenters suggested that Trump's hateful comments against those groups was blowing up in his face: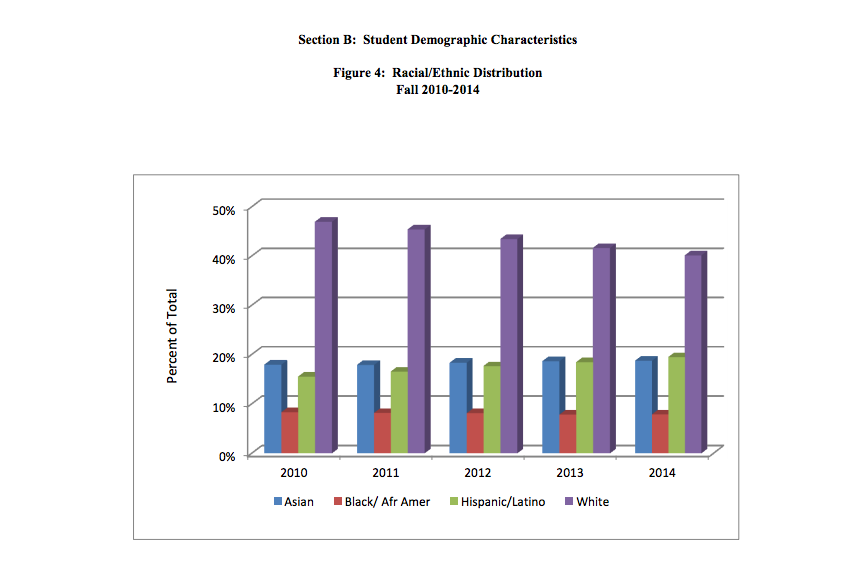 UIC - uic.edu
"It's sad when you can't have a rally. Whatever happened to freedom of speech," the candidate said on MSNBC after violence subsided on Friday. "The right to get together and speak in a peaceful manner?"
Share your opinion
Do you think Donald Trump encourages violence at his debates?