This Wesleyan Grad Sent a Chilling Message to Her Rapist
March 15th 2016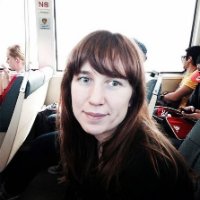 By:
Karmenife Paulino, a 22-year-old Wesleyan graduate and sexual assault survivor, created an empowering art installation and photo series that sends a brave and chilling message about campus rape.
Paulino, who alleged that she was raped in a fraternity basement her freshman year of college, used BDSM imagery to illustrate how women are treated as property in campus culture. "Reclamation" portrays Paulino as a dominatrix to show how she reclaimed her body and redefined campus spaces otherwise compromised by what she described as "sexual, racial, and gendered violence." The images can be seen on the project's Tumblr site.
Throughout the project, Paulino uses empowering BSDM poses to reverse gender roles and depict submissive "frat bros" in ball gags and collars by her feet.
Race and body politics shaped the project as well. "I'm tired of Black respectability politics and people of color's bodies being viewed as vulgar and 'too much,'" she told Mic.
Race also complicated Paulino's experience as a victim, and initially made her hesitant to report her assault. "When we speak we have to represent the entire community, which is horrible," she told Mic. "Because my rapist was Black it was really difficult for me to call my rapist a rapist. I felt like I had let my community down and like I was enforcing stereotypes."
"Reclamation" was praised by news outlets, fellow survivors, and fans of the project on Twitter.
The campus sexual assault epidemic.
As ATTN: has previously reported, sexual assault is a major issue on college campuses across the nation. A national survey conducted by the Washington Post and the Kaiser Family Foundation and published in 2015 found that an alarming 25 percent of women and seven percent of men on four-year colleges had experienced unwanted sexual encounters.
This also isn't the first time sexual assault has come up at a Wesleyan fraternity. In 2014, Wesleyan freshman Cabri Chamberlin sued the Psi Upsilon fraternity, where she was allegedly raped at a pledge "strip show," CNN reported. In 2012, another student sued both a fraternity where she was allegedly assaulted and the college, though the case was settled "in court-ordered mediation in August 2013," according to CNN.
Women are speaking out about sexual violence.
Recently, Lady Gaga performed a tribute to sexual assault victims at the Oscars, which was introduced by Vice President Joe Biden. "Despite significant progress over the last couple years, too many women and men are still victims of sexual abuse," Vice President Biden said.
The performance inspired other female celebrities to come out as survivors of assault, while Kesha, whose assault and hearing made recent headlines, praised both the singer and Vice President on Twitter:
Amber Rose also recently spoke out about victim-blaming and consent in a segment on the show "It's Not You, It's Men."
"If I'm laying down with a man, butt-naked, and his condom is on, and I say, 'You know what? No. I don't want to do this. I changed my mind,' that means no," Rose told the show's hosts. "That means f-ing no. That's it."
You can view more of Paulino's photo series and read her full artist's statement on her Tumblr.
Share your opinion
Do you think colleges and universities are doing enough to address sexual assault on campus?