This Artist's Video Is Destroying Your Perception of a Woman's Vagina
March 24th 2016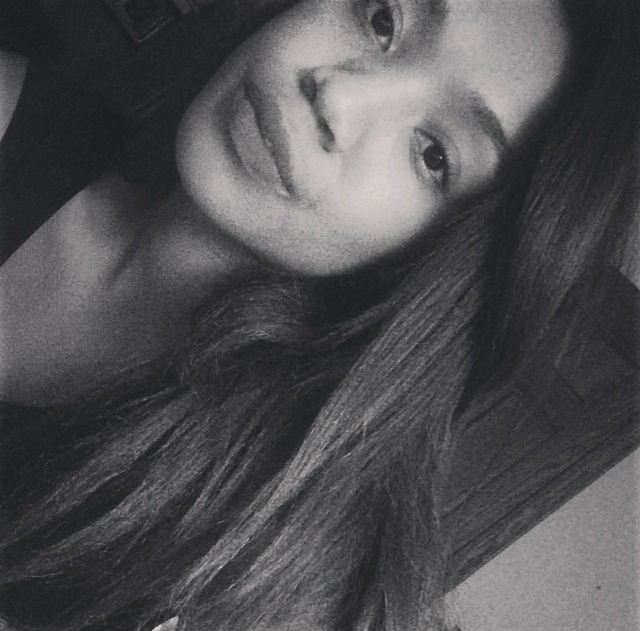 By:
It's not always easy for women to talk about their sexuality, let alone their vaginas. But one artist is exposing the truth about women's sexual experiences by talking about one of the most taboo female organs, the clitoris.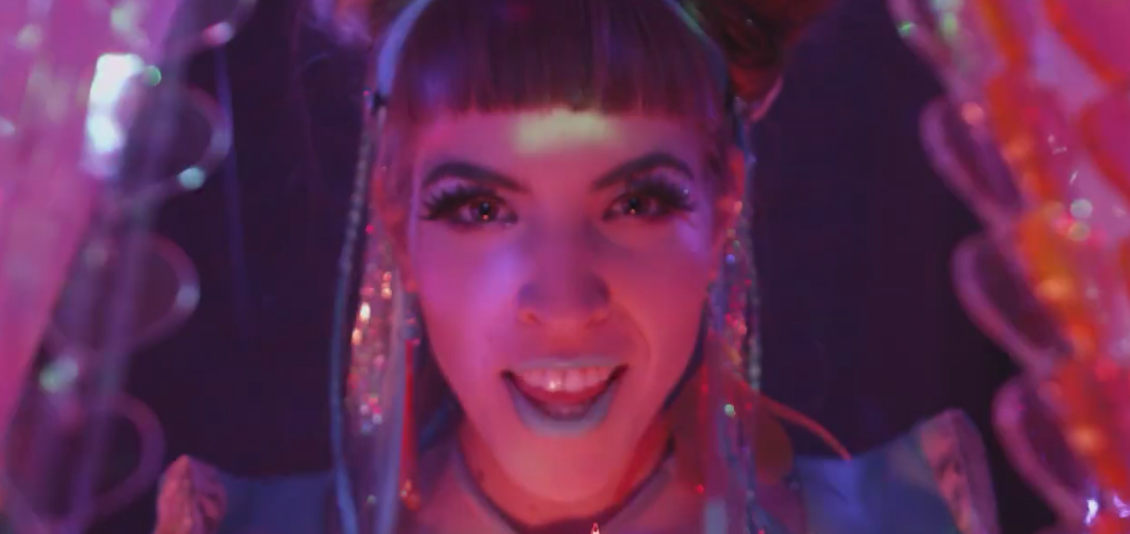 Facebook/Refinery29 - facebook.com
In a new video with Refinery29, artist Dorian Electra reveals the truth behind the real source of a woman's pleasure. The video explores the history of the clitoris and its incredible significance to women and their sexual experiences. Electra also calls attention to some of society's greatest misconceptions about sex and sexual expectations for women.
For example, more than 75 percent of women cannot achieve an orgasm without clitoral stimulation, according to ABC. Moreover, only 25 percent of women receive an orgasm though vaginal penetration, according to Psychology Today.
You can see more of Electra's work on her website and Instagram page.
ATTN: emailed Electra a series of questions about her video and her take on sexual expectations of women. Here are her responses. This interview has been edited and condensed for conciseness and clarity.
ATTN: Women are not always comfortable talking about their sexuality — let alone what goes on "down there" — so what was your inspiration for making a song about the clitoris?
Electra: We wanted to desensitize people to the word CLITORIS and help bring it more into popular consciousness. We hear "dick" and "cock" constantly, without batting an eyelash, so why is it we consider "clitoris" or "clit" to be somehow obscene or more explicit? There's a double standard for talking about men's and women's sexuality. People make cum jokes all the time, and then are horrified to hear about vaginal discharge or menstrual blood. Progress has definitely been made with the word "vagina." Projects like the "The Vagina Monologues" have helped to bring the word more into popular dialogue, but at the same time some people argue that this overemphasis on the V-word helps to reinforce the misconception that has persisted for thousands of years that the female equivalent of the penis is the vagina. Actually, it's the clitoris!
ATTN: Why should women know about the importance of the clitoris and its history?
Electra: For nearly all of recorded human history, women's sexuality has been defined for them by men. Men have focused on the vagina as women's primary sexual organ because it happens to correspond to their idea of sex (i.e. vaginal penetration). And, let's face it, vaginal intercourse feels good to most men, and it most often leads them to orgasm. Unfortunately, this is not the case for most women! Studies show that 70 percent of women do not climax from penetration alone. Scientists have been drawing this conclusion over and over since Masters and Johnson in the '50s and '60s and the groundbreaking Kinsey Reports in 1948, and yet women still feel shame and embarrassment from not being able to "achieve" orgasm during penetration. Even the linguistics are revealing: The word "achieve" implies corresponding "failure," and many women internalize this and feel they have somehow failed themselves and their partners or that their bodies are failing them.
ATTN: In the song, you point out that people such as famed psychoanalyst Sigmund Freud taught that vaginal penetration is the way to achieve sexual pleasure, although this is not true. In what way does Freud's idea affect women?
Electra: Sigmund Freud called the clitoris an "atrophied penis." He considered the clitoris to be a juvenile form of female sexuality, because male children with penises and female children with clitorises related to the world sexually in mostly the same way. Female children rub their clitoris on things as a male child would, and they experience pleasure. It is an outward, active, assertive form of sexuality that is mostly undifferentiated from the male. However, when a girl reaches puberty, and her body transitions into womanhood, Freud believed that she should shift her center of sexual pleasure from the clitoris to the vagina. Freud believed that it was part of a woman's "normal" and "healthy" development to abandon the clitoris in favor of the vagina and intercourse with men to prepare for motherhood. In other words, he believed that women will or ought to start magically experiencing vaginal orgasms from sex with men (their husband, that is), and if they cannot, then they are stuck in the juvenile clitoral phase and have not reached maturity, healthy sexual development. Well, OK, Sigmund, I guess that's me!
ATTN: How does the expectation that women should be able to orgasm from vaginal penetration affect men?
Electra: Everywhere in the media and in pornography, we see depictions of women easily brought to orgasm from a man's penis alone. This expectation is also imposed on men who feel like there's something wrong with them if they can't make a women orgasm hands-free. Then in order to spare men's feelings (and/or to try to get themselves into it), women make noises and fake orgasms to let men know they've "completed the task." Women often feel selfish or like they're inconveniencing their partner if they ask for "additional" stimulation, or time spent in "foreplay." The word and concept of "foreplay" alone is damaging, implying that oral sex, kissing, and manual stimulation are merely the precursors to the main event: intercourse. But this "main" event is not the main event of orgasm for 70 percent of women! The majority of the female population requires direct clitoral stimulation in order to orgasm. (Including me!) Spread the word!
ATTN: How have you been personally affected by society's idea of what sex is supposed to be like for a woman? Can you share a little bit about your experience?
Electra: I have absolutely been affected by our society's idea of what sex is supposed to be. Who hasn't? Since high school, I tried to be aware of the ways in which I was being affected by traditional sex norms, and in many ways I wanted to rebel against them. I didn't want to be a sucker and buy into the myth that my first time having sex would be perfect or special or even fun. I didn't let myself build up expectations about it. I figured "All right, this shit is probably going hurt." I thought, "if I don't even like sticking a tampon up there, then how's it going feel good to stick anything else up there?!" So my attitude going into sex for the first time was, "OK, let's get this thing over with." I hoped that maybe once my vagina got a bit more stretched out, and I got past the painful period, that maybe it would start to magically "feel amazing!" But I was mostly skeptical.
I'd experienced orgasms from masturbating since I was a kid, and it just didn't seem like vaginal intercourse was going to take me there. So during my first time having vaginal intercourse with my boyfriend of one year, I had him get on top of me in missionary position with a towel laid on the bed to protect the sheets and the lights on at full brightness (my idea of "setting the mood" ... to feel like a gynecologist's office, I guess?), and as he went into me, I started reacting in a weird, guttural voice (partly to entertain myself and distract myself from the discomfort).
I said, "shit, man! Feels like my BOWELS are being PLUNGED!!!" I was so crass and crude and inconsiderate of his feelings during the event that he started crying! I felt badly that I had upset him, and I apologized, but inside I sort of felt justified, because it felt unfair to me that it seemed so easy and natural for men to enjoy intercourse when I had to work through PAIN to even be able to try it at all! How could this kind of sex be "natural"? I can't believe this strange, foreign-feeling activity that actually HURTS is supposed to be instinctual! If I were an animal living in the wild, my genes would NOT have been propagated. I felt this big "fuck you" from the universe and biology and evolution, and I wanted to kick back and lash out and rebel. But instead of reaching out to other women, talking to people I knew about their experiences, and reading about it online, I withdrew, became even more neurotic about sex, and came to feel even more alienated from other women, my identity as a woman, and my own body. Since then, I have been able to overcome a lot of these feelings, by having worked with my partners and opening up to talk to others about their experiences.
ATTN: How are you hoping to change how women connect with their bodies and view their sexuality?
Electra: One of the biggest ways we reinforce negative stereotypes and expectations about gender roles and sex is subconsciously through language. For example, [one of my biggest pet peeves right now] is the ways we use the word "fuck." I happen to really like this word. It's one of the strongest and most versatile words in the English language. Both of my parents do, too, and use it in its various ways quite often (my mother, Paula Fridkin, an artist and former singer, ironically enough likes to say that her favorite word is "motherfucker," or "MOFO" for short). There's also the phrase "getting fucked," as in "getting screwed," "getting ripped off," being harmed in some way by something (as a kid, I heard my dad, Paul Gomberg, a realtor, use this a lot in business).
I still use these family-favorite phrases frequently, but I also can't help but notice the gendered undertones. To "get fucked" is demeaning, derogatory, and implies an active subject doing the fucking and passive object "getting fucked." If you can predict where this is going, ... these are the same kinds of notions that are attached to our traditional notion of female sexuality. A woman is passive, she receives the man, "gets fucked" by him, while he does the fucking. And for a man to "get fucked" in any way, financially, sexually, socially, whatever, is considered demeaning and emasculating. Another example is the word "pussy," as in "don't be a pussy."
A pussy — in conventional language — is someone who is weak, cowardly, passive, afraid. It also happens to be one of the only informal words in the English language we have to refer to the vagina as a whole! A woman could choose to describe her genitalia with the word "cunt," but, of course, that comes along with another set of negative connotations, to say the least. Some people might say, "well, wait, what about men? We use the informal word 'dick' to describe a man's penis, and that's also considered a derogatory word. You call someone a 'dick' or a 'dickhead' if they're rude, inconsiderate, selfish, or mean." But, fortunately for men, it comes with connotations of power and assertiveness, which we hold to be positive cultural values.
ATTN: In the video, you reference Sigmund Freud's theories about the clitoris. How has Freud's ideas personally affected you?
Electra: I read Freud's lectures [at] Shimer College, a liberal arts school in Chicago that specializes in reading the "great books" of Western intellectual history in philosophy, science, psychology, sociology, mathematics, and literature. My classmates and teachers were all very immediately critical of Freud, and although I was, too, I wanted to try to get as much value as I could out of reading his works and perhaps I took him too seriously, because this notion of the clitoral orgasm being immature kind of stuck with me. It started to subconsciously fuel this idea that I was immature, that I wasn't fully a woman because I didn't embrace my passive, receiving role in heterosexual, vaginal intercourse. So, as you can see, I have some personal beef with Dr. Freud that I needed to resolve with him publicly in this music video.
ATTN: What's the one thing you hope people take away from this song?
Electra: I want this song to be inclusive and speak to all people who identify as women, not just those born with clitorises. The more people understand the breadth and variety of women's experience, the more we can accept, understand, and celebrate the diversity of those experiences. And, furthermore, not just to women, but to all gender identities, children, and especially teens who are just learning about their own and others' bodies. The ideas we learn about sexuality at a young age are so important and can stick with us for the rest of our lives.
Share your opinion
Do you think that society places limits on women's ability to express their sexuality?