This NSFW Photo Series Is Allowing People to Love Their Bodies Again
March 28th 2016
By:
Artistic curiosity surrounding the naked body has existed for centuries, and a recent nude photo series featuring a diverse group of people proves that the human form still can still be used to make a powerful statement.
The series, which was created by a California-based photographer Anastasia Kuba, has received lots of praise and sparked ample discussion online for encouraging others to embrace their bodies after struggling with self-acceptance issues. It has also been lauded for revealing the raw body image experiences and challenges of a broad range of individuals, and not just people who fit stereotypical cultural ideals of beauty.
Warning: the images in this story are not safe for work (NSFW).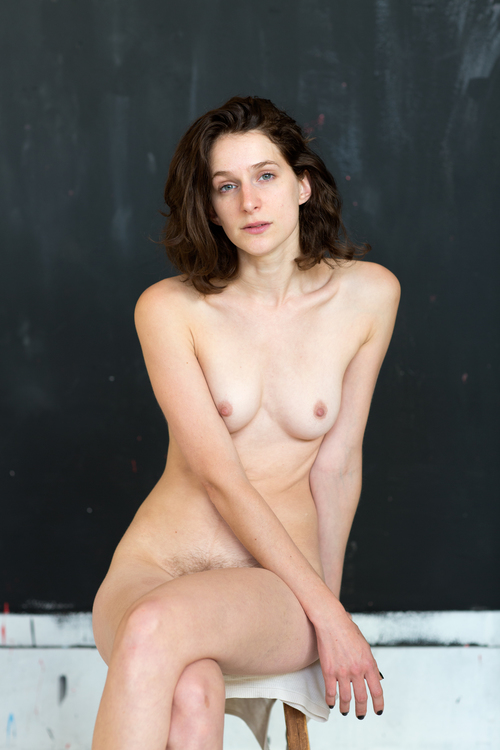 Anastasia Kuba/Nothing But Light - nothingbutlight.io
Titled "Nothing But Light," the project's main theme is consent — Kuba first consults her participants about which photos they want posted on her website — and aims to fight the stigma surrounding nakedness in many modern societies.
"I guess it's in our collective mind for some weird reason [that] nudity has to do with sex, which is actually not true," Kuba told ATTN: over the phone, adding that she has done boudoir photo shoots for people before. "It's just our body."
Kuba added that the photo series, which features dozens of participants whom she photographed free of charge, exposes people's bodies as they really are.
"[In society], you can't really just be you and be accepted," she told ATTN:, noting that we're consistently told to strive for "perfect" versions of ourselves.
Kuba's subjects have spoken out.
Each of the people photographed had a chance to write stories about their bodies on Kuba's website, and Kuba told ATTN: over the phone that many of the anecdotes reveal intense life struggles with body acceptance and personal trauma. 
Anastasia Kuba/Nothing But Light - nothingbutlight.io
Satya, the woman photographed above, wrote in a poem for Kuba's website that she "hurt" her body on her quest for self acceptance:
"I grew up in a body of constant beating to become / i told myself maybe some day i'll be pretty, maybe someday i'll be desired / my reflection mutilated always / I hurt my body trying to become / I'm tired of trying so I let myself be."
Justyn, the person pictured below, wrote a poem about being a gender non-conforming individual on Kuba's website: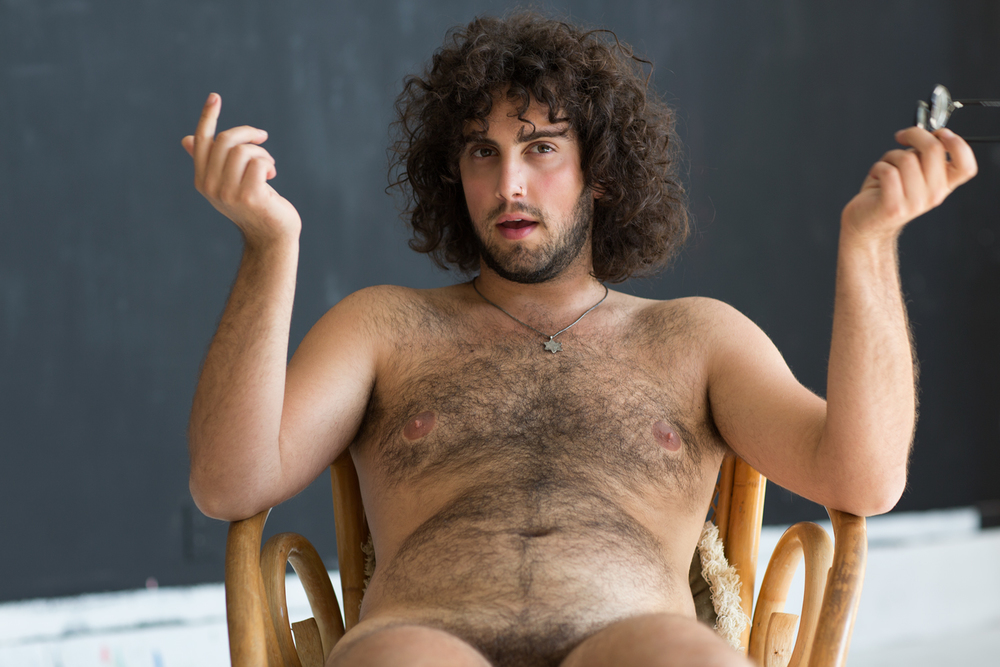 Anastasia Kuba/Nothing But Light - nothingbutlight.io
"my gender is my own / i will not subscribe / to a binary of man or woman / i cannot mime these actions / of masculinity and femininity / in order to fit in / to be within / the confines of your approval," Justyn wrote.
What people are saying about Kuba's project on social media:
Others have carried out similar body positive projects.
Like Kuba, Substantia Jones has recently earned plaudits for her photo series exposing a broad range of body types and gender identities. Jones recently posted photos in her body positivity series, the Adipositivity Project, to tell the love stories of marginalized groups, such as LGBT people and people who are overweight, to fight the idea that "fat people are unworthy of love," she told Mashable last month.
"The unenlightened like to believe fat people are unworthy of love and long-term romantic partnerships," Jones told Mashable. "To that, we say, 'Bite me.'"
ATTN: also recently interviewed Aidan Weltner about his popular Instagram page @getyourassintonature, which aims to fight the stigma surrounding nudity by encouraging people to take naked pictures of their rear ends in natural settings.
"Everybody in the world has a butt, except for a couple people," Weltner previously told ATTN:, noting that cultural sexualization of the body has created the taboo surrounding nudity. "I kind of thought about all of these social problems that are going on and how they can be [addressed] with going outside and getting naked. I'd never done it myself, and the first time I did it, I thought, 'holy shit, that was really cool.' I'd lived my entire life thinking that it was so weird to be naked. Everything kind of revolved around money and social praise, and you go outside and there's nobody around to judge you. You feel confident, all of these great things came out of this one moment."
For more on the de-stigmatization of nudity, watch ATTN:'s video below:
Go to the "Nothing But Light" website to see more of Kuba's photos and work.
Share your opinion
Would you pose nude to confront body image issues?