These Lakers Players Were Caught Sexually Harassing a Woman, and They Couldn't Have Picked a Worse Target
March 24th 2016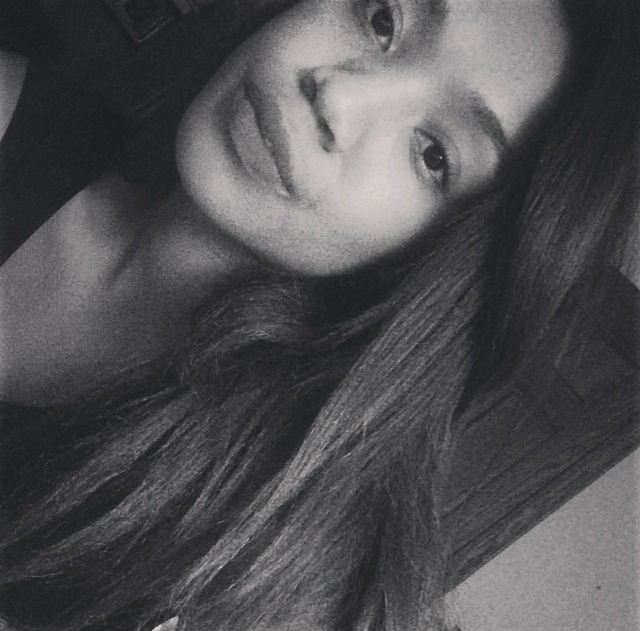 By:
Two Los Angeles Lakers players are in hot water after being caught sexually harassing the leader of a women's empowerment group, which specifically addresses issues of chauvinism among athletes.
An investigation is underway after Alexis Jones — founder of I AM THAT GIRL, an organization that empowers women and educates athletes about sexual harassment — claimed that she was aggressively cat-called by Los Angeles Lakers players Nick Young and Jordan Clarkson Sunday night, ESPN reports.
According to the details provided by Jones' to ESPN, Jones did not know that the men played for the Lakers, and the players did not realize that Jones was an anti sexual harassment advocate.
Lakers spokesperson John Black released a statement Tuesday, in which he expressed support for the players and claimed that the incident was a "miscommunication."
"We support Nick and Jordan and believe what they told us about the incidents and their actions," Black said in a statement. "We also are supportive of Alexis and her feelings about what happened, about women's rights, and of the fine work Alexis is doing with her organization."
Jones and her mother were stopped at a red light in West Hollywood when Young and Clarkson's car pulled up next to them. According to Jones' instagram post, the men started making "disgustingly vulgar gestures" toward her and her mother.
Immediately after the incident, Jones posted a picture of the men on social media with a short description of what happened. The post led commenters to properly identify the men as Young and Clarkson.
"I pray these pics go viral because THIS is the problem with little boys. Five minutes ago, at the intersection of Melrose and La Bre here in LA, a jeep of four boys pulled up at a red light and started yelling and making the most disgustingly vulgar gestures at my mom and me. I rarely 'rant' about things but this is the f%+#ing problem and the reason I've now dedicated my life to educating young men about respect, not just for women but for everyone. I'm angry. I'm insulted. I'm hurt.

They were laughing hysterically until they realized I was filming them and immediately they panicked like the cowards they are. Thank you to all the real men out there who would never treat a mother and daughter that way... Speaking of, I'd love for this to make it back to their mothers!!! Help me find who these guys are!!! Let's see the power of social media and hold them accountable. I'd LOVE to have a candid conversation with them about sexual harassment not simply to shame them, but to understand their mentality so we can better educate young men to be respectful in the future.
ATTN: reached out to Jones and the Lakers but did not receive a comment in time for publication.
Prior to Black's statement on Tuesday, ESPN reported that the Lakers were taking the claims "very seriously" and were investigating incident. According to Deadspin, Lakers spokesperson John Black reached out to Jones and head coach Bryon Scott spoke to both players about the accusations.
For Jones, the incident serves as another reminder of the significance of her activism in educating athletes about sexual assault and respect for women.
"The irony is I created a program called 'ProtectHer' out of the urgency to address sexual abuse in athletics, and I was on phone calls with the NBA as of Friday talking with them about integrating this message and this program into the NBA," Jones told ESPN.
Often Jones gets hired to speak to men in locker rooms across the country about the importance of respecting girls and women. Jones' ProtectHer campaign was inspired by the "ever growing issue of domestic abuse and sexual assault on college campuses." According to a study by the Association of American Universities, 23 percent of women are sexually assaulted on college campus, CNN reports.
Why male athletes?
"Understanding that athletes are the trend-setters for men, I focus on male athletes in order to broaden their definition of 'manhood' and to remind them that they have an opportunity and an enormous responsibility to protect and respect the women in their lives," the ProtectHer website states. "Having spent countless hours speaking to girls and in locker rooms with young men across the country, I have seen the profound affect this conversation has on their definition of self and the impact it has on their behavior towards female students."
Recently, Yale University basketball player Jack Montague made headlines after a woman accused him of sexual assault in 2014, according to the International Business Times. Although Montague maintains his innocence, he was recently expelled from the school after the university determined he was guilty of sexual assault, according to CNN.
Regarding the incident with Jones, ESPN reports that the Lakers did invite her to speak to Young and Clarkson but she was not able to attend.
"I had several conversations with Alexis and her publicist, and tried to arrange a meeting between her, Nick and Jordan," Black said in a statement. "Unfortunately, Alexis's schedule didn't allow for this to happen yesterday. We will also continue to stay in touch with her about the possibility of addressing our team about the important issues with which she's involved."
However, Jones said when she submitted a follow-up request to talk about the issue by phone, she was denied by the team.
"I'm not special," Jones told ESPN. "This is happening to women everywhere. I'm not here to shame them. That's the last thing I want to do ... I don't want to crucify them. I want to use it as an opportunity to change behavior."
Below, watch Jones speak to ATTN: about sexual consent.
Share your opinion
Do you think society makes it easy to report sexual harassment?