We Cannot Ignore the Major Terrorist Attack in Pakistan Today
March 27th 2016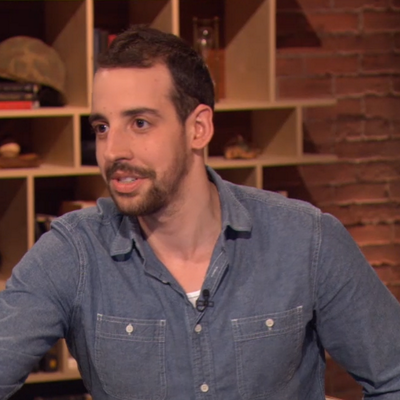 By:
An apparent suicide bombing at the Gulshan-e-Iqbal Park in Lahore, Pakistan has killed at least 60 people and injured more than 200, the Washington Post is reporting. Many of the dead were women and children, the area's superintendent of police told Reuters.
The deadly attack bookends a week of violence, including suicide bombings in Iraq, which killed 25 people, and in Brussels, which claimed 31 lives.
According to the Associated Press, the bombers appear to have been targeting Christians who were taking part in Easter celebrations at the park. However, according to Reuters, the motive still remains unclear.
According to a Reuters report, attacks against Christian minorities in Pakistan are not uncommon:
"Islamist militants in Pakistan have attacked Christians and other religious minorities often over the last decade or more. Many Christians, who make up less than two percent of Pakistan's population of more than 180 million, accuse the government of doing little to protect them, saying politicians are quick to offer condolences after an attack but slow to act to improve security."
Update 2:40 PM EST A district government official told ABC that he believed the park was attacked because it was a "soft target," not necessarily because Christians were celebrating there. Another provincial government spokesman said the park was being guarded by police and private security personnel at the time of the attack, but that there was no specific terror alert for the area. 
No group has yet claimed responsibility for Sunday's massacre, though the bombing matches the profile of recent attacks pulled of by the Pakistani Taliban, including the 2014 slaughter at the Army Public School in Peshawar that killed more than 141 people.
Update: 3 PM EST According to the Associated Press, a breakaway faction of the Taliban known as Jamaat-ul-Ahrar has claimed responsibility for the attack. The spokesman also said that Gulshan-e-Iqbal Park was deliberately chosen to target Christians, and that further attacks were imminent. 
As news of the killings broke, some social media commenters noted that the killings seemed to be evoking less sympathy than recent attacks on Western countries.
Despite those concerns, the attacks did seem to provoke an outpouring of support on social media, as Lahore became one of the top trending topics on Twitter on Sunday afternoon. 
Share your opinion
Do you think the media is biased in how it covers terrorist attacks?