What Happened When the Internet Turned This 11-Year-Old Into a Meme
March 28th 2016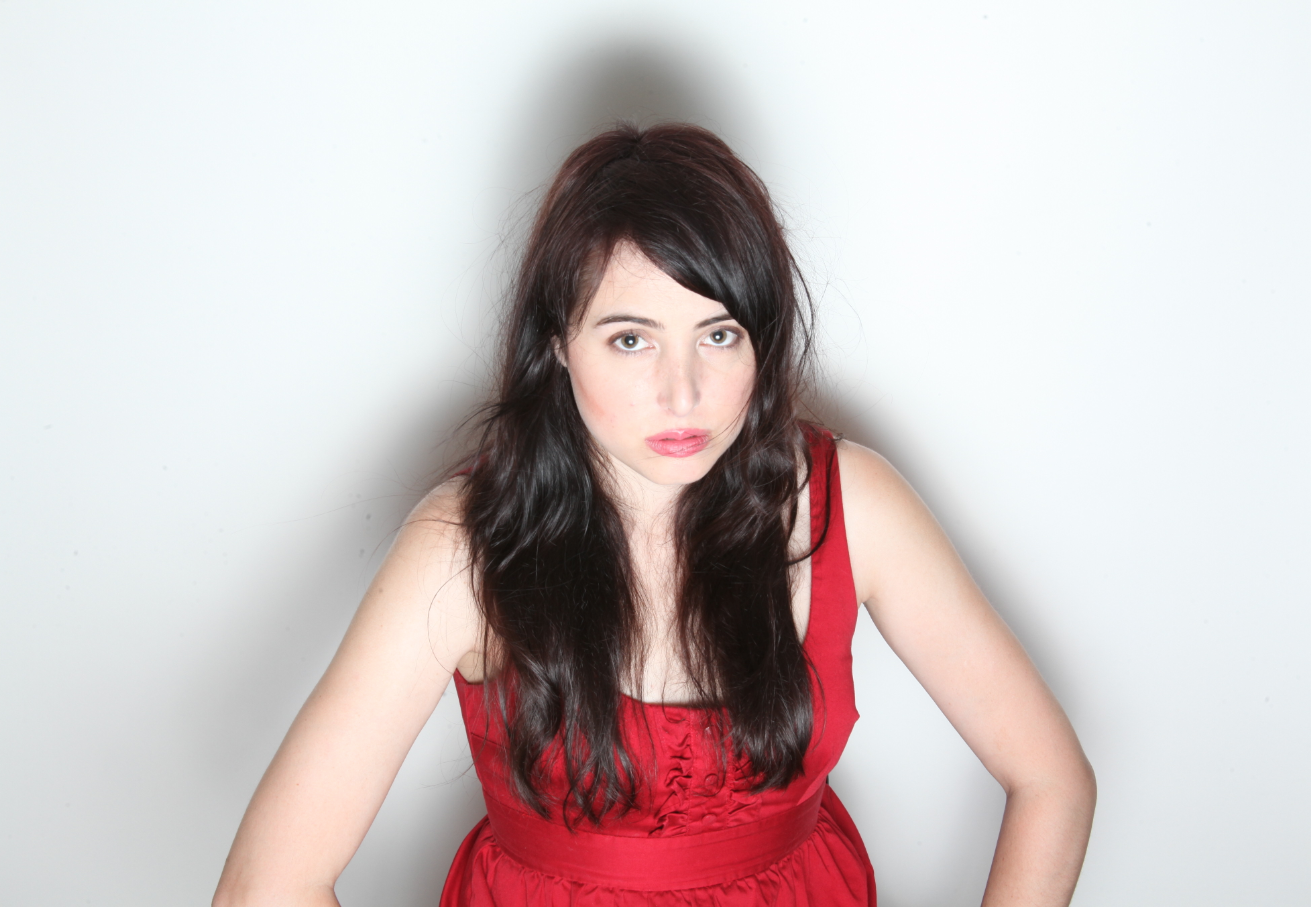 By:
We all probably did a few embarrassing things when we were 11-years-old that we'd rather forget, and most of us take comfort in knowing that our awkward days are long gone with perhaps only a school photo as the only lasting evidence.
Unfortunately for Jessi Slaughter, who now identifies as Damien Leonhardt and uses they/them pronouns, their childhood embarrassment went viral.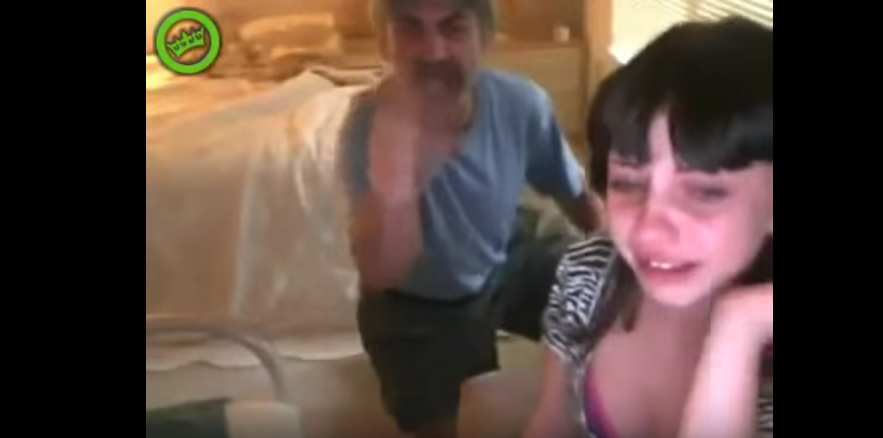 MemeTownUSA - youtube.com
In 2010, a video of Damien (then Jessi) became wildly popular, and turned the adolescent into a meme. Shot from a web camera, the video is perhaps best known for dad Gene Leonhardt (now deceased) pointing a finger to the camera, threatening Jessi's internet tormentors, and bellowing over Jessi's sobs,
"YOU BUNCH OF LYING, NO GOOD PUNKS ... I KNOW WHO IT'S COMING FROM, BECAUSE I BACK-TRACED IT ... YOU'VE BEEN REPORTED TO THE CYBER POLICE ... YOU'LL BE ARRESTED. END OF CONVERSATION ... IF YOU COME NEAR MY DAUGHTER, GUESS WHAT? CONSEQUENCES WILL NEVER BE THE SAME."
And they weren't. But not for the trolls. For the 11-year-old.
"I kind of lost all my friends and had to make new friends," Damien told BuzzFeed. "I had a clique of friends — the emo kids — in sixth grade, and none of them wanted anything to do with me after."
The video became so popular that it was featured in mainstream media as an example of online bullying gone too far, including a segment on Good Morning America.
Damien was targeted by trolls because of a rumor fueled by MySpace and Stickam (a livestreaming video platform) that they had hooked up with singer Dahvie Vanity of the emo band Blood On The Dance Floor. Vanity was 25-years-old at the time.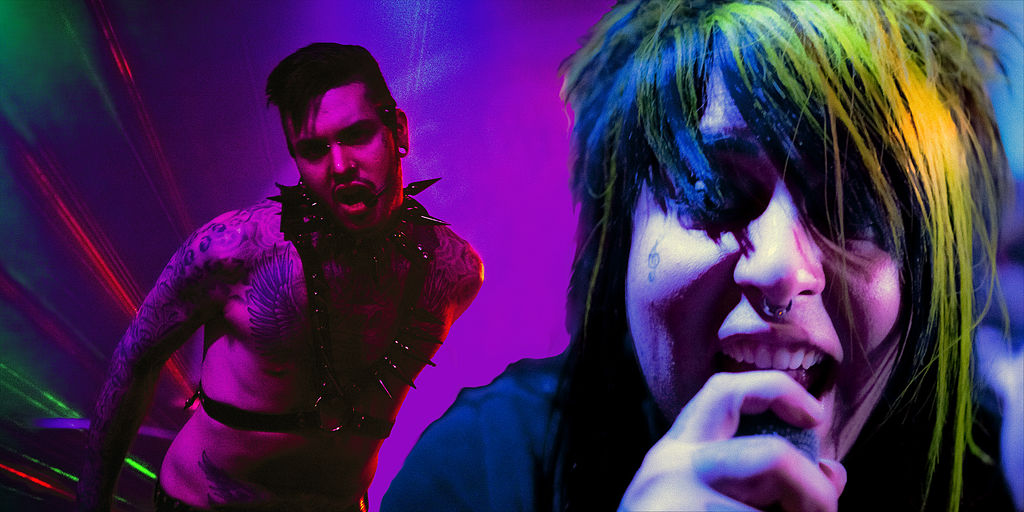 KyriRHanna - wikimedia.org
The trolls attacked Damien with a barrage of slut-shaming that would not cease. Damien denied the rumors then, and in the BuzzFeed interview, refused to discuss them at all. Damien, now 17, is trying to move on. They are active on Tumblr, where you can ask Damien a question. But they haven't forgotten what happened 6 years ago.
"I'm a non-binary AFAB transperson, my pronouns are they/them. I used to be internet famous and go by the name 'Jessi Slaughter'," explains Damien on their "about me" section on Tumblr. "My experiences have shaped me, I have bipolar disorder, post-traumatic stress disorder, and borderline personality disorder. I am also physically disabled, I have a compromised immune system, severe asthma, fibromyalgia, and a skin condition. But I try to live as fully as I can. I enjoy art and music and food and going to cons and shows."
Studies show that the trauma caused by bullying is real and long-lasting.
A study published in 2015 on Lancet Psychiatry assessed the long-term mental health of bullied children using findings from two separate cohorts, the Avon Longitudinal Study of Parents and Children in the UK (ALSPAC), and the Great Smoky Mountains Study in the USA (GSMS). They found that children who were both "maltreated" and "bullied" were more likely to face depression, anxiety, and acts of self-harm as young adults.
Some of Leonhardt's experiences are documented on their Instagram. In one photo, Damien is standing in front of a grazing cow and appears happy, eyes lined with black winged liner, mouth open in a big smile, their upper lip accented with a lip ring, and streaks of pink defiantly peeking out of a ponytail.
Some of the comments on Leonhardt's prove just how long the stigma of being meme can last.
"So did you slept with Dahvie Vanity or not?"
"The cow is fine, you however need to remove yourself from the photo, and the earth."
Share your opinion
Do you feel bad for people who become memes?