The Powerful Reason Amandla Stenberg's Next Role Will Make An Impact
March 28th 2016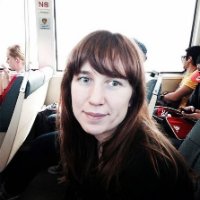 By:
Last week, actress and activist Amandla Stenberg was cast in an important film — one of the first explicitly inspired by the Black Lives Matter movement — according to the Hollywood Reporter. Stenberg, who has spoken out about police brutality and Black Lives Matter, as well as issues like intersectional feminism and cultural appropriation on social media, will play Starr, a teenager whose unarmed best friend is shot to death by a police officer in the upcoming film "The Hate U Give."
Taking it's title from Tupac, "The Hate U Give" is an adaptation of a forthcoming young adult novel by Angela Thomas. Thomas was inspired by Black Lives Matter and the tragic story of Oscar Grant, an unarmed 22-year-old Black man who was shot to death by Oakland, California police in 2009, Variety reports. The film's central character, Starr, grew up in an impoverished neighborhood before attending a prep school in the suburbs. The film chronicles her struggle to reconcile the police brutality she has witnessed with the sheltered realm of privilege she now inhabits.
Thomas tweeted enthusiastically about Stenberg's casting, as well as the selection of director George Tilman Jr., who worked on "Notorious" and "The Longest Ride."
Seventeen-year-old Stenberg, who also has directing aspirations, will be attending New York University film school in the fall of 2016.
"I feel like there's a lack of representation for different kinds of people, and so I want to provide that. Especially focusing on stories that feature and star women of colour [sic] — that's very important to me," she told Dazed.
She's also said she was inspired by Spike Lee's "Do the Right Thing" and hopes to study under Lee at NYU.
"[It was] such a society, culture changing movie," the "Hunger Games" star explained to Dazed. "It focussed [sic] on police brutality and, you know, created stories for people who are not always the most represented."
Stenberg's role was announced after Fox 2000 won a bidding war for the film last week, according to the Hollywood Reporter.
Stenberg's advocacy.
In August 2015, Stenberg's vlog on cultural appropriation, "Don't Cash Crop On My Cornrows," went viral.
She described that, while white rap stars made a huge imprint on the hip hop scene, they failed to acknowledge both the police brutality afflicting the Black community and the Black Lives Matter movement responding to the violence.
"But at the same time, police brutality against Black people came to the forefront, in an incredible movement ignited by the murders of Trayvon Martin, Michael Brown, Tamir Rice, Eric Garner and many others, people began to protest institutionalized racism by marching and by using social media," Stenberg pointed out.
As ATTN: has previously reported, other artists have brought issues facing the Black community in the pop cultural mainstream. Kendrick Lamar gave a politically charged performance about mass incarceration at this year's Grammy awards.
Beyonce also honored Black history and culture with her Super Bowl performance of "Formation."
But as Stenberg pointed out, many white celebrities who capitalize on Black music and culture have been hesitant to speak up. "As Azealia Banks observed in her tweets, white musicians who partook in hip hop culture and adopted 'Blackness,' Iggy Azalea in particular, failed to speak on the racism that comes along with Black identity," Stenberg said.
She explained that the history of Black culture's imprint on the mainstream is tied to struggle, which can make white artists adapting these traditions problematic.
"Hip hop stems from a Black struggle, it stems from jazz and blues — styles of music, which African-Americans created to retain humanity in the face of adversity, which itself stems from songs song used during slavery and to communicate and survive," she explained.
She closed her video, asking, "So I've been seeing this question a lot on social media and I think it's really relevant, what would America be like if we loved Black people as much as we love Black culture?"
As ATTN: has previously reported, Stenberg also bravely came out as bisexual on snapchat earlier this year, and sent an inspiring message to other bisexual Black girls on Twitter.
Share your opinion
Do you think we should see more depictions of the Black Lives Matter movement in film and television?