Twitter Trial of R&B Singer Kehlani Exposes Double Standards for Women
March 29th 2016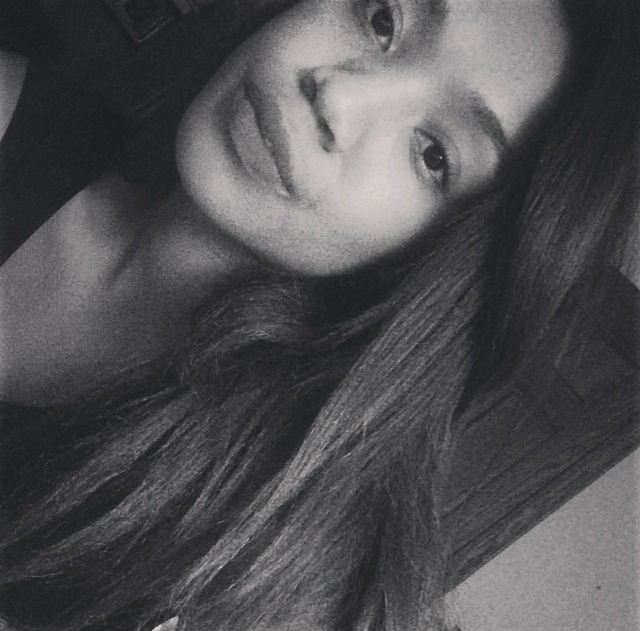 By:
R&B singer Kehlani was nearly driven to suicide on Monday, after rumors of her infidelity took over Twitter and sparked a debate about the unfair double standards facing women in relationships.
In an Instagram photo posted from a hospital bed on Monday, the 20-year-old singer revealed that she attempted to kill herself in response to a severe backlash over rumors that she had cheated on boyfriend and basketball star Kyrie Irving, TMZ reports.
"Today I wanted to leave this earth," the singer wrote on Instagram. "Being completely selfish for once. Never thought I'd get to such a low point. But..Don't believe the blogs you read .. No one was cheated on and I'm not a bad person... Everyone is hurt and everyone is in a place of misunderstanding.. But as of today, i had no single wish to see tomorrow.. But God saved me for a reason, and for that... I must be grateful.. Cuz I'm not in heaven right now for a reason.. On that note.. Bye Instagram."
Subsequently, the R&B singer deleted all her posts on Instragam. According to sources close to the singer, she's now doing "much better," TMZ reports.
How did things get so out of hand?
It all started after Kehlani's ex-boyfriend, rapper Jahron Anthony Brathwaite, commonly known as PARTYNEXTDOOR, posted an apparent recent picture of the two in bed together with the caption, "after all the shenanigans, still got the R&B singer back in my bed."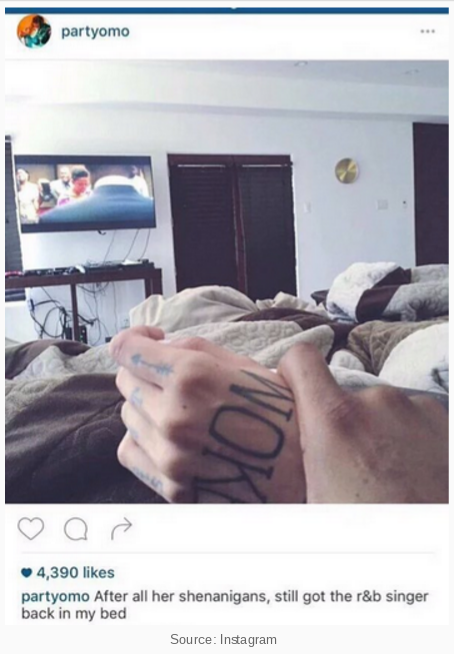 Madame Noire/Instagram/partyomo - madamenoire.com
Once the image hit social media, Twitter had a field day. People soon began posting messages slut-shaming the singer for her alleged unfaithfulness, and expressing overwhelming support for Irving. In light of the incident, the hashtag #Kryie became trending topic on Twitter, Elite Daily reported.
Eventually, the trend became so popular that Ayesha Curry, wife of NBA MVP Steph Curry, was dragged into the fray. Twitter unfavorably compared Kehlani to Curry, who has been publicly celebrated for her modesty, and has been branded as a "real lady" for her apparent class and faithfulness to her husband.
But according to Veronica Wells from Madame Noire, this is no coincidence. Wells points out that Ayesha's name is often thrown into the mix anytime a woman's behavior is discussed, especially behavior relating to women of color.
"I happen to like Ayesha Curry but I really resent the fact that much of the discussion surrounding her in our community is about berating and belittling other women in comparison to her," Wells wrote. "Men have been tweeting all day that they're looking for an 'Ayesha Curry in a world full of Kehlanis.' As my coworker brought to my attention, someone literally tweeted that Ayesha Curry was the last good, light-skinned girl out here. As if any of these men, spending their waking hours on social media, could be Steph on their best day, or would even know what to do with an Ayesha type."
The overwhelming praise of Ayesha and the backlash against Kehlani comes from a somewhat deep-seated expectation that women should have a sense of modesty and limited sexuality. Whether or not Kehlani is actually guilty of having affair, people — especially men — were to quick to rise and condemn the singer until she became a trending topic.
Fighting back against slut-shaming and unfair double standards.
At the height of the Kehlani controversy, numerous social media accounts pointed out that the R&B singer was facing a standard of fidelity not applied to male performers. One name, in particular, kept coming up:
Activist and Model Amber Rose has been a prominent voice in calling out these double standards, noting that she had been called a "slut" for her sexual activity, but that the men in her life who have made similar choices did not receive similarly harsh treatment.
"Unfortunately, I was extremely slut-shamed," Rose told MSNBC's So POPular! "I was called 'nothing but a stripper.' Why would he ever be interested in me, I'm just a bald-head stripper from Philly. I was a gold digger; apparently he had to take 30 showers after being with me ... [Wiz Khalifa] went on to make a song saying that he 'fell in love with a stripper, but fell out of love quicker.' As you can imagine, him being the love of my life, regardless if we're going through a separation or not, that was extremely hurtful."
Share your opinion
Do you think that women of color face unfair double standards?