These Powerful Drawings Show What It's Really Like to Be a Teen With Schizophrenia
April 5th 2016
By:
A 17-year-old woman living with schizophrenia is gaining attention on social media for some of her recent drawings that depict her hallucinations. These delusions come with the condition, but serve as a major source of inspiration.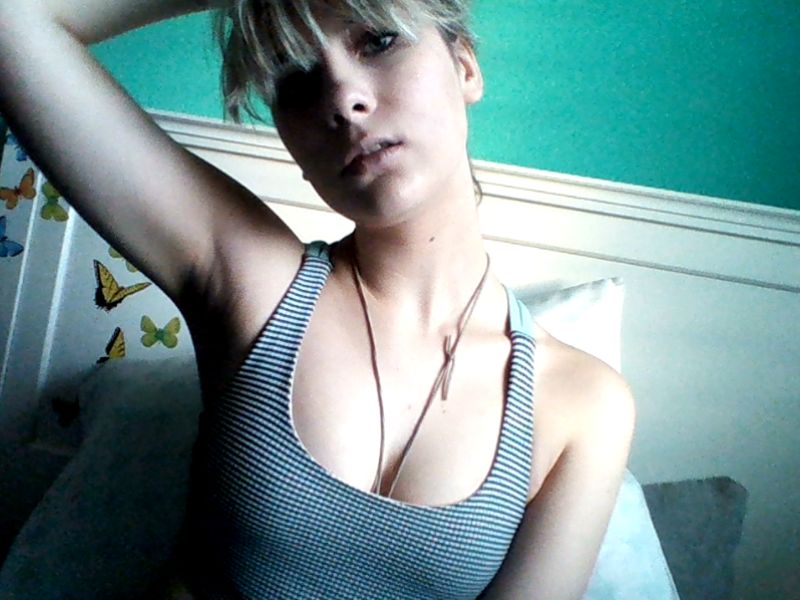 Imgur - imgur.com
The California teen, whose username is ThePsychoticArtist, told ATTN: via Imgur that her first name is Kate (she declined to give her last name). She started posting her drawings on the popular image sharing community, Imgur, last week to speak out about her experiences with mental illness. Since, commenters have lauded her for using art to cope.
Kate told ATTN: that her schizophrenia/psychosis symptoms began to manifest in junior high as a result of other health issues. She described how her mental health struggles have presented many personal obstacles in her life. Embracing art, however, has been great for her.
"I never told anyone I hallucinated until about age 15. At the start of freshman year, I met my art teacher. He helped me realize that I can gain inspiration from something that has negatively impacted my life. I started off drawing simple things and I practiced a lot of different techniques. When I gained enough confidence, I started drawing the things I would see. I slowly (this has taken me a few years, I really mean slow) gained some control over what I can do for myself. Art became my friend again, rather than my enemy."
Drawing for other people has been a rewarding experience for her.
"I like knowing what I created from something so destructive has made people feel positive," she wrote.
Schizophrenia affects roughly one percent of Americans and "interferes with a person's ability to think clearly, manage emotions, make decisions and relate to others," according to the National Alliance on Mental Illness. Delusions and hallucinations are also a major aspect of living with this condition, and victims typically begin experiencing them between the ages of 16 and 30, according to the National Institute of Mental Health.
In her first piece of art, the artist described seeing a bird that sings to her: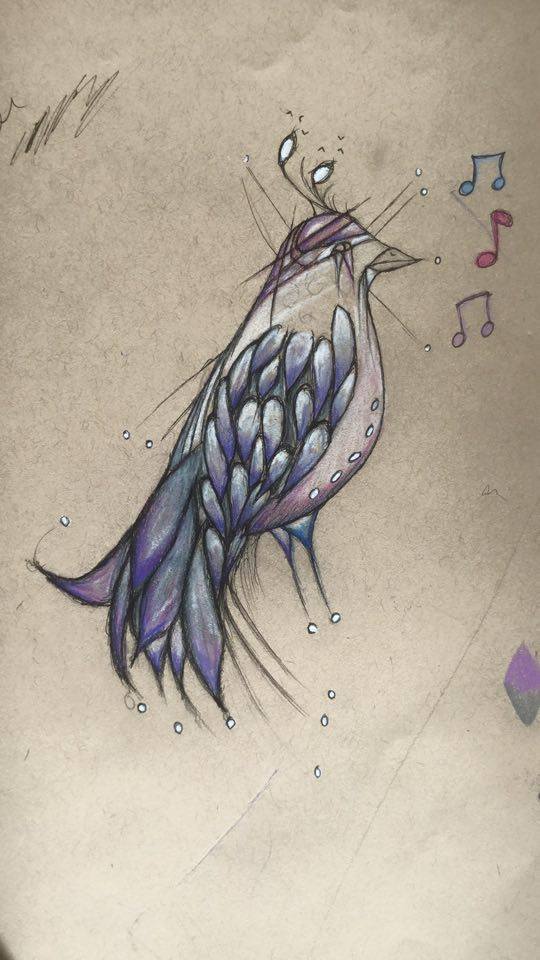 Imgur - imgur.com
"This is Birdie, she sings to me," Kate wrote.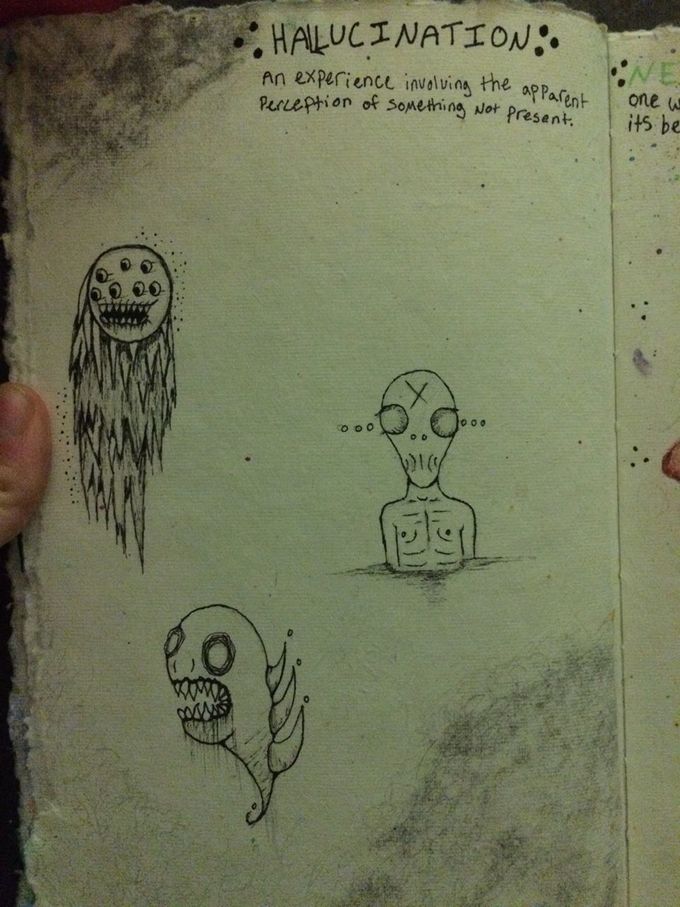 ThePsychoticArtist Imgur - imgur.com
The artist revealed her experience with hallucinations while looking in the mirror.
ThePsychoticArtist Imgur - imgur.com
"I looked in the mirror and my eyes did this thing," she wrote. "I painted it."
She shared drawings of an "alien next to his alien flag," a Hercules character with blue horns, and jellyfish.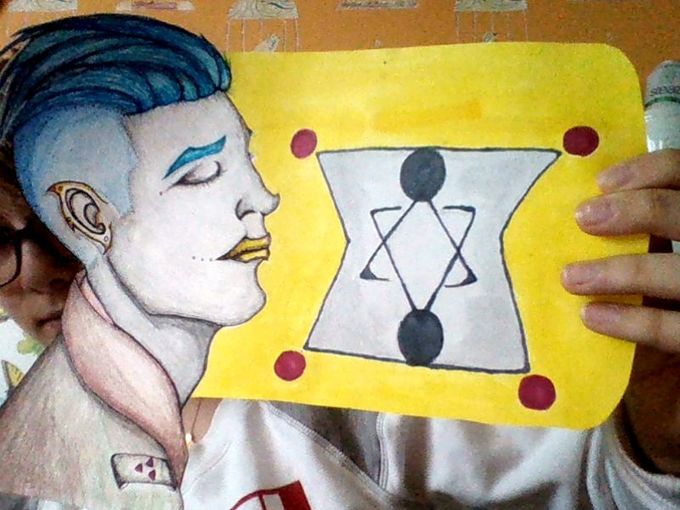 Imgur - imgur.com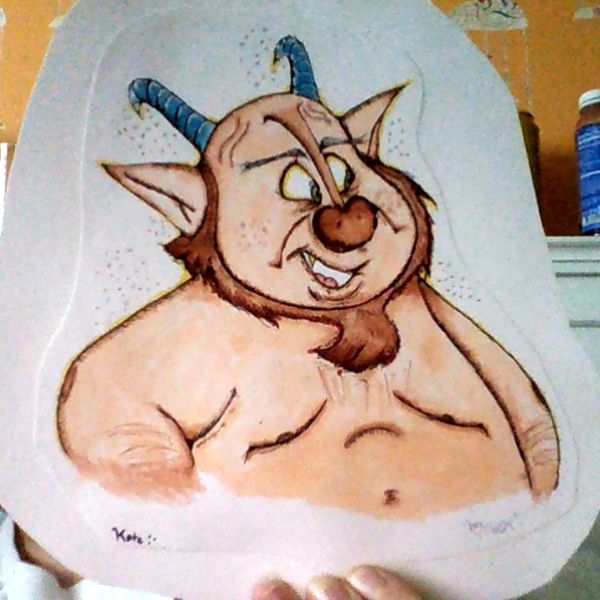 Imgur - imgur.com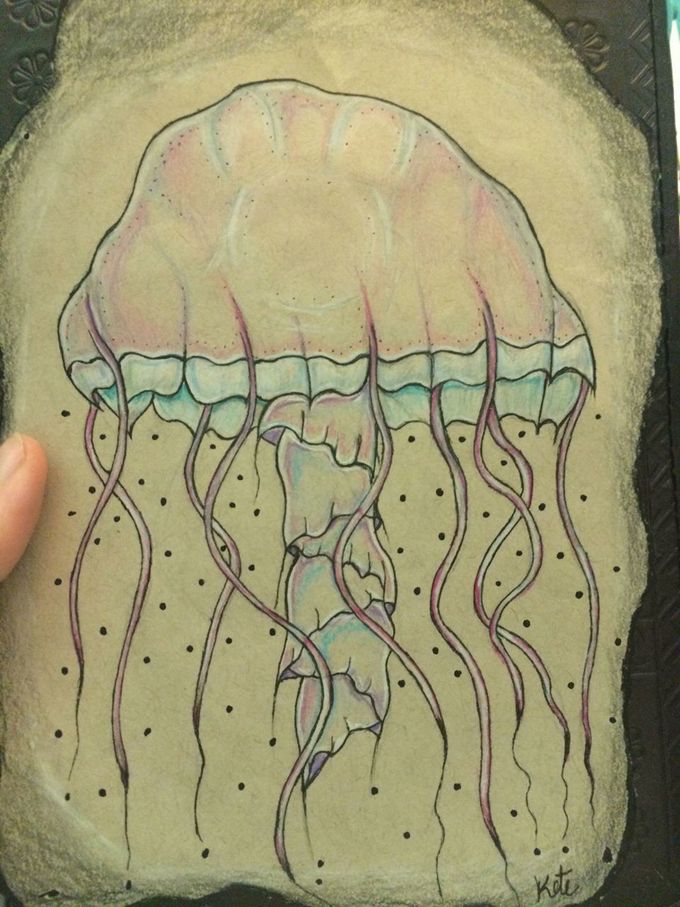 ThePsychoticArtist Imgur - imgur.com
Many commenters show love for her artwork and creative way of dealing with a very serious mental illness.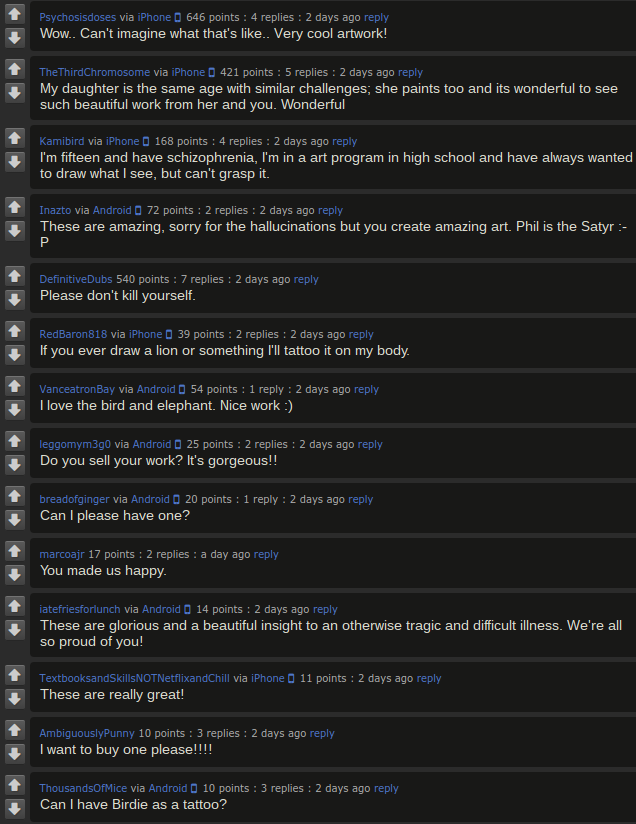 Imgur - imgur.com
You can check out all of her artwork here.
Art can be a powerful outlet for dealing with mental health issues.
Michael Friedman, a Columbia University mental health policy professor, wrote in a 2012 Huffington Post article that art can give those with mental health issues a sense of meaning and accomplishment.
"In our society it is not easy for people with mental illness to find opportunities to engage (to immerse themselves) in activities they find meaningful, to experience a sense of accomplishment, and to be part of a community of shared interest and mutual concern," he wrote. "Art can make it possible."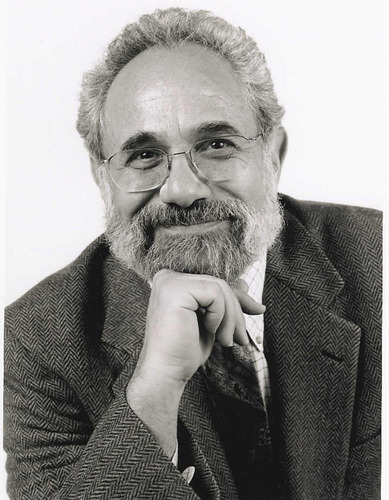 Michael Friedman Twitter - twitter.com
For his piece, Friedman visited New York's HAI Art Studio, where many of the artists are "people of color & diagnosed with severe mental illness," according to its website. During his visit, he met an artist who asked to go by the name Carmel and gushed about being treated like an artist and not just a mentally ill individual at the studio.
"Because of the stigma about mental illness, I get treated like I am not functional in society," Carmel told Friedman. "Here we are treated like artists, and I feel like an artist, not a mental patient."
[h/t Distractify]
Share your opinion
Do you think artistic expression is an effective way to cope with mental health issues?