This Son Was Publicly Shamed By His Mom For Posting a Men's Rights Meme on Facebook
A Facebook user who posted a men's rights meme this week likely did not expect the virulent backlash he immediately received online — from his mom.
The meme, originally posted to the Meninist Facebok page on Tuesday, points out the apparent double standard between men and women when it comes to attractiveness.
Among the qualities of an attractive man are physical fitness, deep pockets, good hair, cleanliness, and paternal potential, according to the meme.
On the flip side, women apparently have a comparatively low bar: "Don't be too fat."
After seeing her son's post, the still-anonymous mom launched off in a series of posts on her son's Facebook wall, berating him for the post. Needless to say, no words were minced. Twitter user Common White Girl posted some screengrabs: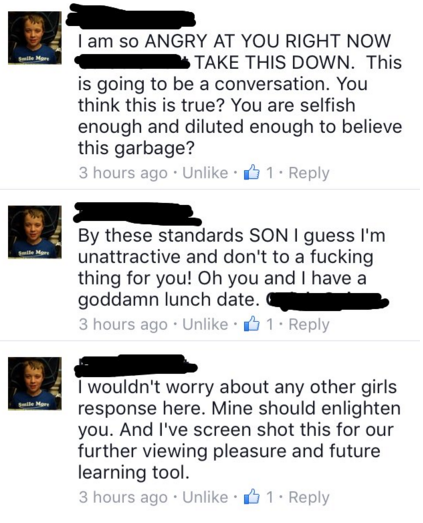 Twitter/Common White Girl - twitter.com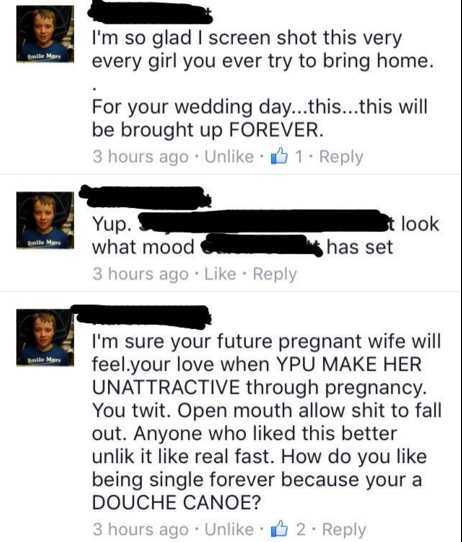 Twitter/Common White Girl - twitter.com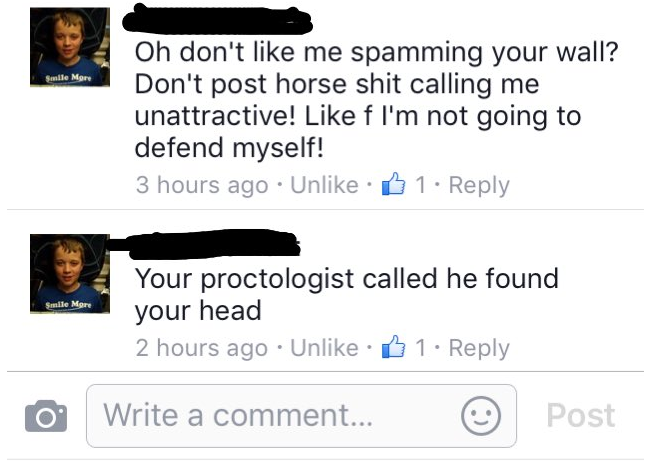 Twitter/Common White Girl - twitter.com
The meme — which overlooks a litany of damaging cultural expectations women face on a daily basis — could end up playing more of a role in the son's life than he likely expected.
"For your wedding day...this...will be brought up FOREVER," the mom's post reads.
The so-called men's rights movement, which has vocal subscribers in subreddits and message boards, has become a controversial counterpoint to the women's rights movement, which has taken off in recent years. Men's rights activists push back against what they see as the incursion of feminism into all aspects of society to a destructive and exclusionary end.
The Facebook mom, however, sees it the other way.
"Your proctologist called," her post reads, "he found your head."
[h/t Mic]
Share your opinion
Have you heard of the men's rights movement?