This Teen Mom Chose Not to Hide the Truth in Her Graduation Photos and Now She's Going Viral
April 1st 2016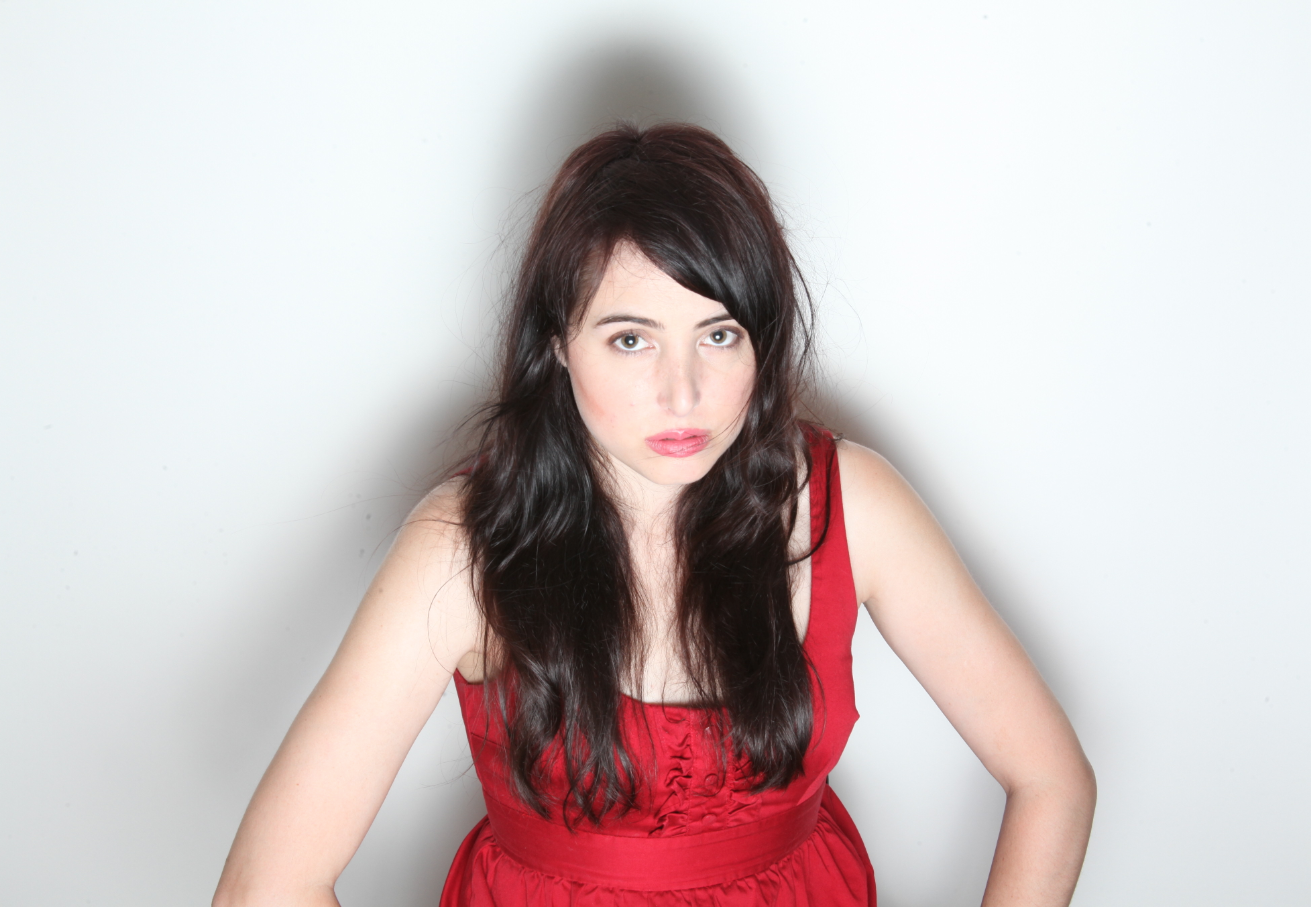 By:
There's something different about Vin-zl Vicente's college graduation photos. Like any other graduate, Vicente appears proud and smiling. But she isn't alone: Her 6-year-old daughter, Vianca Vienz, is right by her side.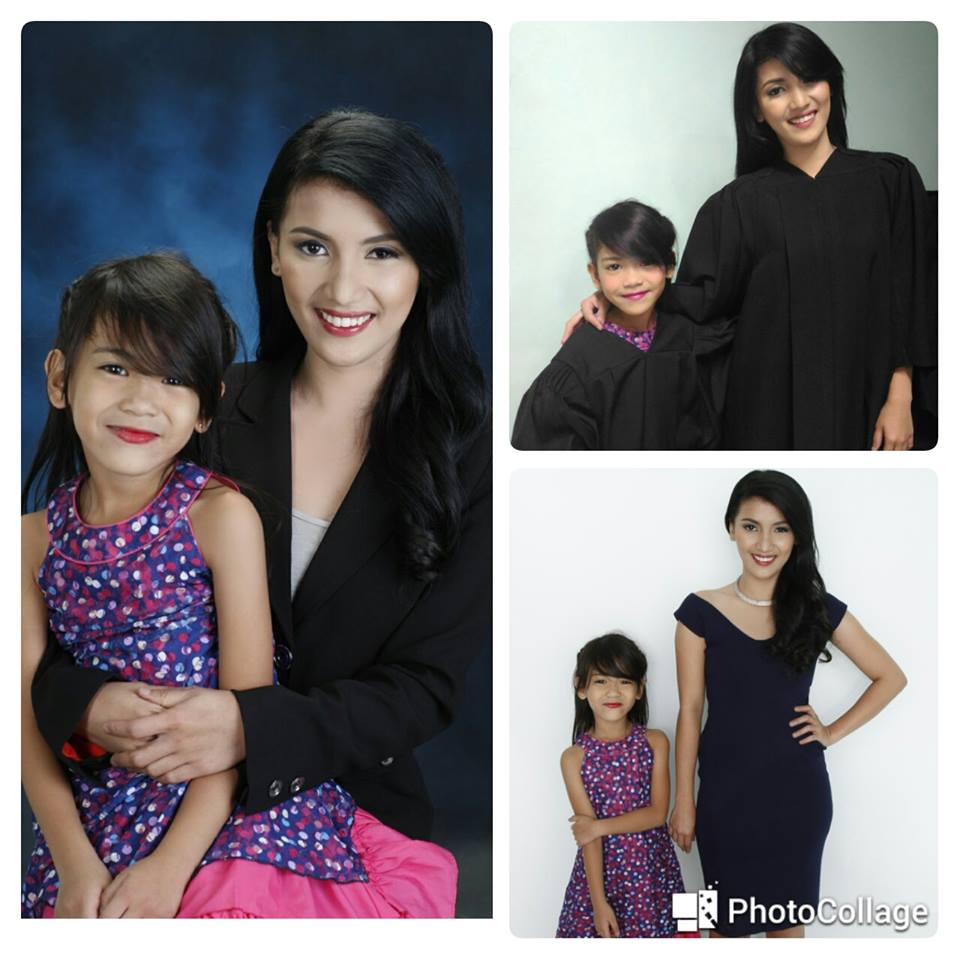 Vin-zl Vicente/Facebook - facebook.com
That's how it was throughout all four years of Vicente's college education: Vin-zl and Vianca, together.
Vicente is now a graduate of Cavite State University in the Philippines, and her photos have gone viral as an inspiration to all student parents. But when she began her higher education, she faced a seemingly impossible decision: Go to college or stay at home to watch over her daughter. Vicente decided that she couldn't choose, so she brought Vianca with her.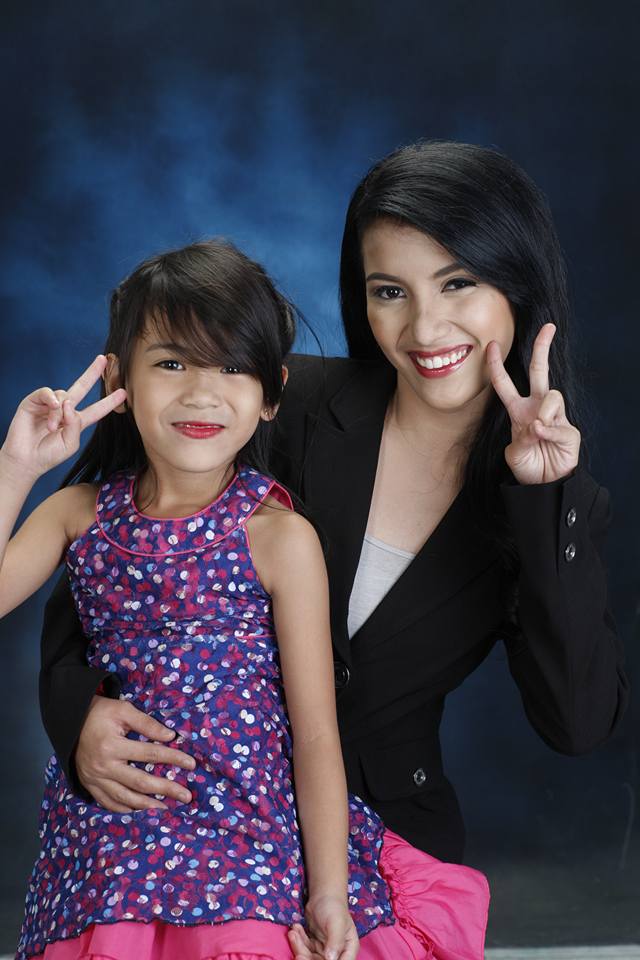 Vin-zl Vicente/Facebook - facebook.com
Vicente explained her decision in a Facebook post. BuzzFeed provided a translation from Filipino:
Whenever anyone asked why I didn't leave my child with a babysitter, I only had one answer:


"I CAN DO IT, I DON'T WANT TO GIVE THE CARE OF MY CHILD TO ANYONE ELSE, AS I CHASE MY DREAMS, I WANT TO LOOK AFTER MY CHILD AND SEE MY CHILD GROW UP. I DON'T WANT TO MISS OUT ON MY CHILD GROWING UP."


No matter what happens to us, it's still important to finish school and studying, even if it's hard, we can do it if we really want it.
Vincente's all-caps declaration is an important one. College student parents often feel as though they're invisible, like Michelle Marie, a student parent at Oregon State University. She described the struggles she faced in an interview with The Atlantic:
"At the time nobody was asking me if I was a student parent. Nobody was saying, 'Hey, we're aware that you're a member of a population that is perhaps not served by the services and resources that are available.' ... Child care is actually even less available on campus. ... Student parents are still an invisible population."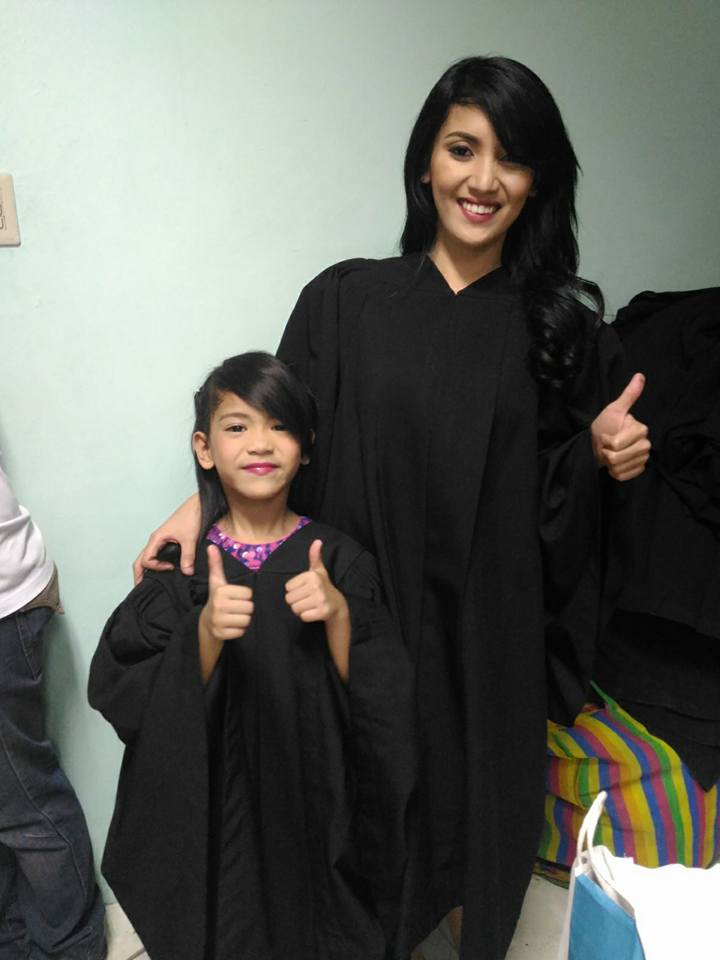 Vin-zl Vicente/Facebook - facebook.com
Vicente had similar difficulties, according to posts on her Facebook page. "I start crying when I think about all our hard work," she wrote. "It's difficult being a student and a mother: When you're taking an exam and carrying your sleeping child. ... I wanted you to be comfortable even when I was not."
It makes you think about how much you would have to sacrifice to be a full-time parent and a full-time college student, how much time and energy, the sleepless nights and exhausting days. "I was like the Walking Dead, because I had a haggard face because I carried you AND my bag," Vicente wrote on Facebook, addressing Vianca. "When I'd get home from school and then had to do the household chores. When I had to be absent for a math exam because you were sick. When I was reviewing in the middle of the night after I finished all the chores and you were asleep."
Some 4.8 million U.S. college students — or more than a quarter of all undergraduates — were raising children in 2014, according to the Institute for Women's Policy Research. Of those student parents, the overwhelming majority — 71 percent — were women. And 43 percent — roughly 2 million — were single mothers.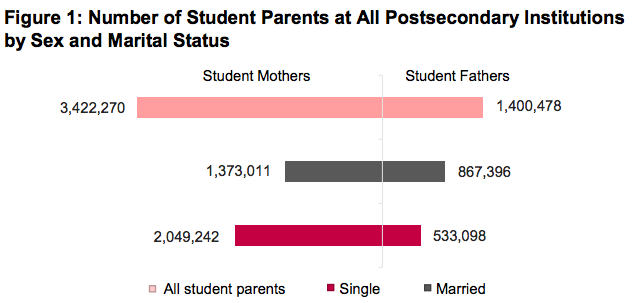 Institute for Women's Policy Research/Lumina Foundation - luminafoundation.org
Vin-zl Vicente/Pikore - pikore.com
Vicente's success stands as an example and inspiration to all of them. After thanking her professors, fellow students, the university, and of course, her daughter, Vicente added: "This is not the end; only the beginning."
Share your opinion
Do you juggle education and parenting?