Ellen DeGeneres Has a Powerful Response to Mississippi's New Anti-LGBT Bill
Ellen DeGeneres shot back a new law in Mississippi. The controversial law opened the doors for discrimination against LGBT people on the basis of religious protections.
"So, if you don't know, the Governor of the state signed a religious freedom bill, which might sound good because the word freedom is in it," the comedian and TV personality said in a monologue on her show on Wednesday.
"Under the law, if you say for religious reasons you can 'deny gay people marriage, adoption and foster care services; fire or refuse to employ them; and decline to rent or sell them property,'" she explained, quoting a CNN article about the law. "Now, I'm not a political person, I'm really not. But this is not politics, this is human rights."
"[T]hat is the definition of discrimination," she added.
Here's the segment.
Mississippi's new law.
Under Mississippi's controversial HB 1523 bill — which became law earlier this week after Governor Phil Bryant's approval — individuals and some businesses in the state can refuse service or products to people who violate "sincerely held religious beliefs and moral convictions" — in other words, members of the LGBT community.
The bill's sweeping anti-LGBT provisions, which activists called the most stringent in the nation, have received waves of backlash in the days since they became law. A number of states announced bans on non-essential travel to Mississippi, and several large corporations, including Pepsi, GE, Hewlett Packard, and Dow Chemical have called for the bill's repeal.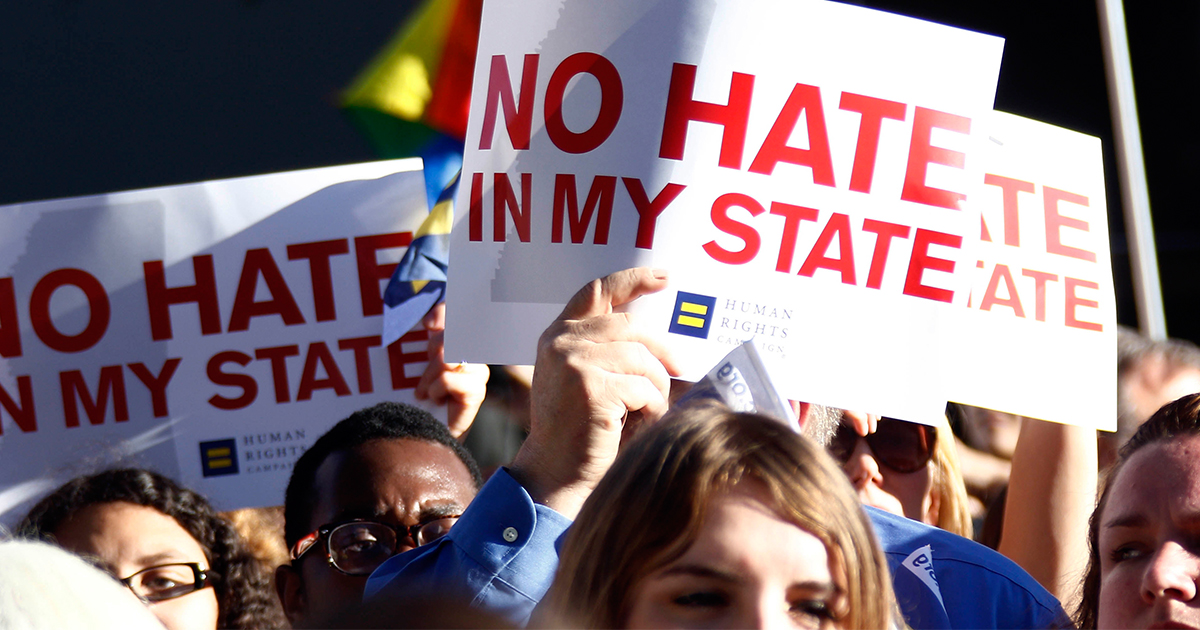 AP/Rogelio V. Solis - apimages.com
Religious freedom bills, like the one passed in Mississippi this week, have faced criticism for being used as "swords" with which to discriminate against certain communities. Originally, they were intended to shield against discrimination of minority religious groups, as ATTN: reported.
Share your opinion
Do you think HB 1523 should be repealed?