Nicola Griffin Is Breaking Down Body Positivity Barriers
April 8th 2016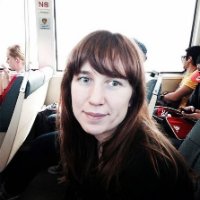 By:
Recent body-positive campaigns from brands like Aerie and Lane Bryant have spotlighted a diverse range of female body types, but there are still bodies we don't see on the runway or in fashion ads. Nicola Griffin, a 56-year-old model, made history in February as the oldest woman featured in the "Sports Illustrated" swimsuit issue, and has just appeared in a lingerie shoot for the British magazine SLiNK.
"When you get to 56 you don't know how long you have got left in the world, and this is how you look — so embrace it," Griffin told SLiNK, according to a report on the U.K. Telegraph. "I've been young, I've been worried, I've been under pressure. I've felt all those things, and I don't want to feel them any more."
Griffin's modeling career began three years ago, when she was recruited for a campaign by the company White Hot Hair, while standing in line at the bank with her daughters, the Telegraph reported.
"This seems to be my moment and I'm really happy," she told SLiNK. "Life definitely begins over fifty."
Griffin also wants to fight the industry's size standards.
"Young girls open magazines and it influences them so much about body image. I think it's very good for them to see different sized women because otherwise they can feel bad about themselves if they don't look like the models," she told SLiNK, according to a report on the Daily Mail.
When asked if she would diet, Griffin told the Telegraph, "No. Never. What for? Why? I think that is totally, utterly pointless. I'll still be 56 with two pounds less."
She added, "I am not competing with anyone. I am just 56 with grey hair and a size 16. End of."
Is age just a number?
As ATTN: has previously reported, women in the spotlight often face ageism. Amy Schumer hilariously nailed the issue on her show "Inside Amy Schumer" with the sketch "The Last F**kable Day." In the sketch, Schumer brilliantly satirizes Hollywood ageism with a picnic where Julia Louis-Dreyfus, Patricia Arquette and Tina Fey are celebrating Louis-Dreyfus "last fuckable day" by industry standards.
"I didn't get this commercial last week for AARP because the director said I was too old to play Larry King's wife," Arquette commiserates.
As Schumer points out, Hollywood ageism sets an absurd gender double standard. When Gillian Anderson appeared in the X-Files reboot, the Daily Mail ran a sexist article where plastic surgery experts weighed in on if Anderson had gone under the knife. The actress called out the publication in a viral Tweet.
Carrie Fisher has also faced cruel comments about her appearance, and how she aged since she starred in "Star Wars: Episode IV - A New Hope" in 1977.
Even 32-year-old Olivia Wilde has encountered Hollywood's skewed sexist standards about age. She was reportedly turned down for a role as Leonardo DiCaprio's wife in "The Wolf of Wall Street," because she was too old—even though she was 9 years younger than the male star.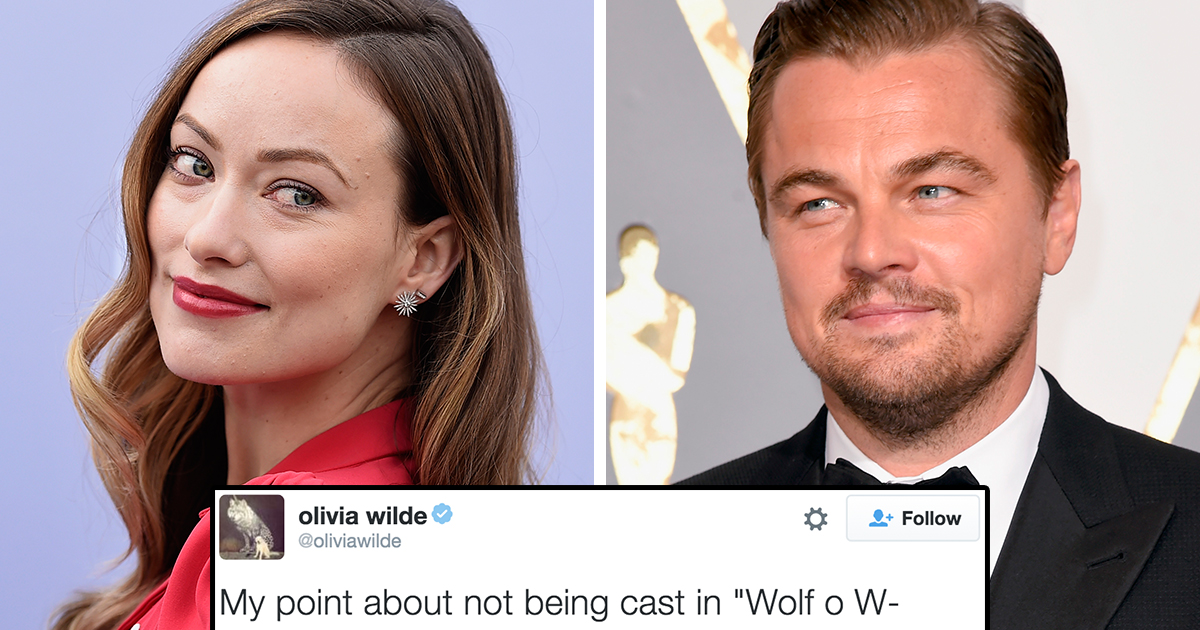 AP/Jordan Strauss, AP/Dan Steinberg, Twitter/@oliviawilde - apimages.com
"I had heard for a part that I was too sophisticated," Wilde said on the Howard Stern Show. "I was like, 'oh, that sounds nice. I like that feedback.' I didn't get the part, but I'm a very sophisticated person. And then I found out later that they actually said 'old.' I want to make a translation sheet for Hollywood that's all the feedback your agents give you and what it really means."
Griffin has received an outpouring of support since she appeared in "Sports Illustrated," according to the Telegraph.
"In fact I've had some fantastic feedback from women saying they finally feel they have a model that represents and inspires them," the model told SlinK.
Her editorial shoot was picked up by the Express. You can purchase the full issue of SlinK online to read her interview and see the complete photo spread.
Share your opinion
Do you want to see women of all ages in fashion?