The Best Way to Wash Your Hands
April 11th 2016
By:
The one adult thing you were confident you did correctly today was wash your hands. Now we have to take that away from you.
A team of researchers in the United Kingdom found that a six-step hand washing method from the World Health Organization works significantly better than the three-step method recommended for Healthcare workers by the U.S. Centers for Disease Control for hands, according to Science Daily.
Researchers followed 42 doctors and 78 nurses at a hospital in Glasgow, Scotland. Half of the participants used the three-step method and the other half used the six-step method. The six-step method only takes about 10 seconds longer but it reduces bacteria by 21 percent, while the three-step method only reduces bacteria by 6 percent.
This could be important news for preventing infections in hospitals, according to Science Daily. "Hand hygiene is regarded as the most important intervention to reduce healthcare-associated infections, but there is limited evidence on which technique is most effective," said the lead researcher of the study Jacqui Reilly from Glasgow Caledonian University.
To make sure you're washing your hands right, follow the WHO's guidelines for the six-step method.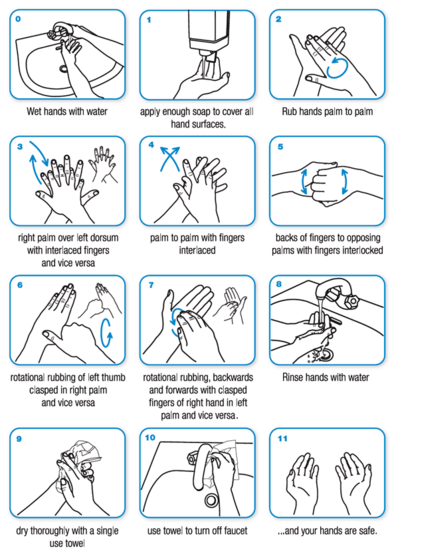 World Health Organization - who.int
Share your opinion
Will you use the WHO's hand washing method?