NC High School Releases Outrageous Video About Prom Dresses
April 13th 2016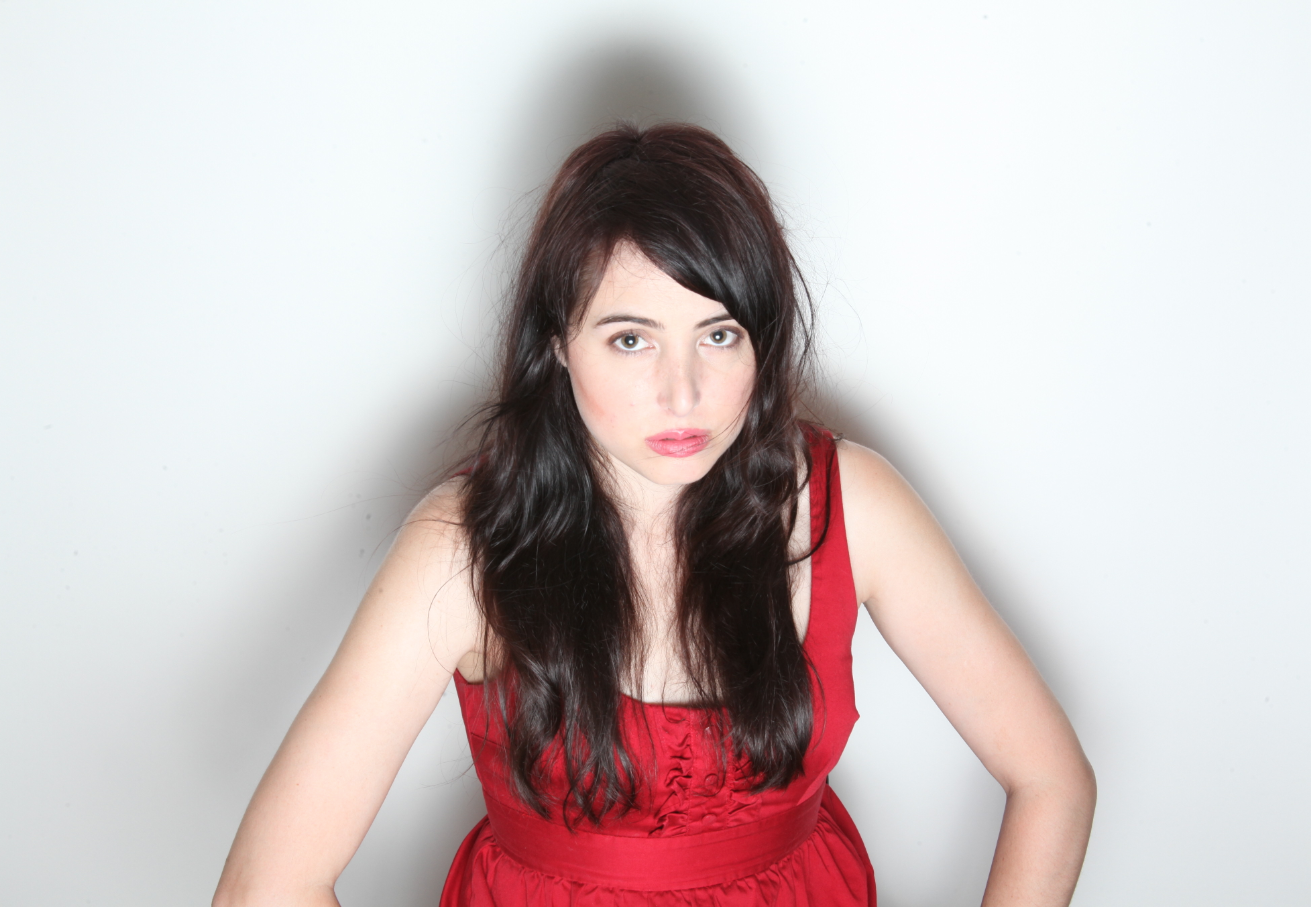 By:
Students at North Carolina's Cleveland High School recently made a video titled "So You Think You're Prom 'Propriate?" In this video, the students quite literally judge prom dresses by how revealing they think they are, prompting many to ask "WTF?" and "Wait, why aren't these kids in class?"
The video.
In the video, uploaded via Dropbox by the high school, a bubbly teenage male introduces himself as the host of "So You Think You're Prom 'Propriate?"
"Today, we're going to review what you should and should not wear to prom," he tells the camera. "Let's meet the judges."
Here they are:
We're then shown a series of prom dresses, which the judges either approve with a checkmark sign, or scorn with an "X" sign.
Here's look #1:
Sound FX of loud cheering play in the background.
And here's the judges' reaction:
Here's look #2:
No cheering sounds for these looks.
The judges' reaction:
Here's look #3:
Loud booing and "nuclear reactors are malfunctioning" sorts of sound effects play as these looks are briefly shown before being self-censored by needless black bars.
And here are the judges' reaction:
Seriously?
Then we get to heart of the video. Our bubbly host says, "And now, let's hear from the man himself." Though it isn't clear to a Cleveland High School outsider who "the man himself is," it is clear that this authoritative male voice isn't messing around when he reads the prom dress guidelines: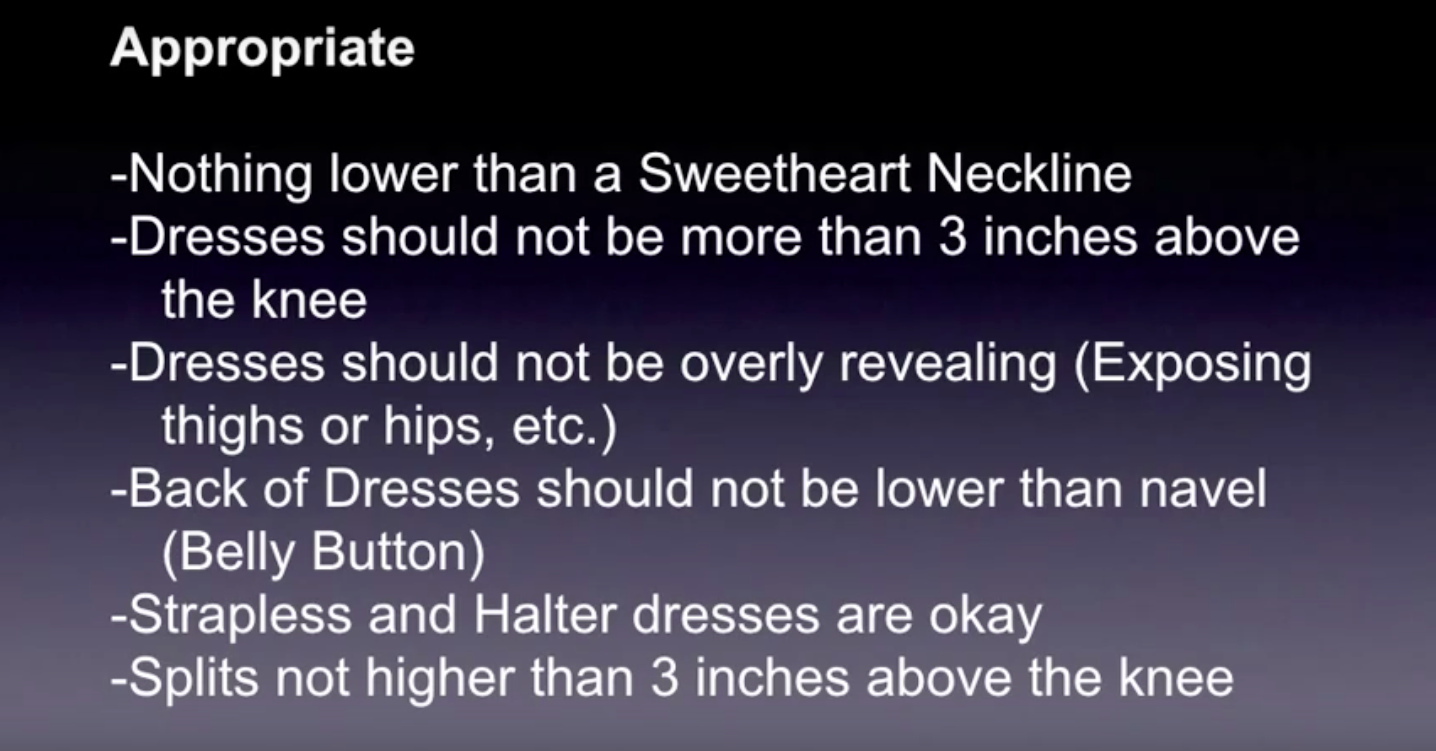 Cleveland High School - nc.us
And, just in case you didn't quite get that, here's the next slide, also with menacing voiceover: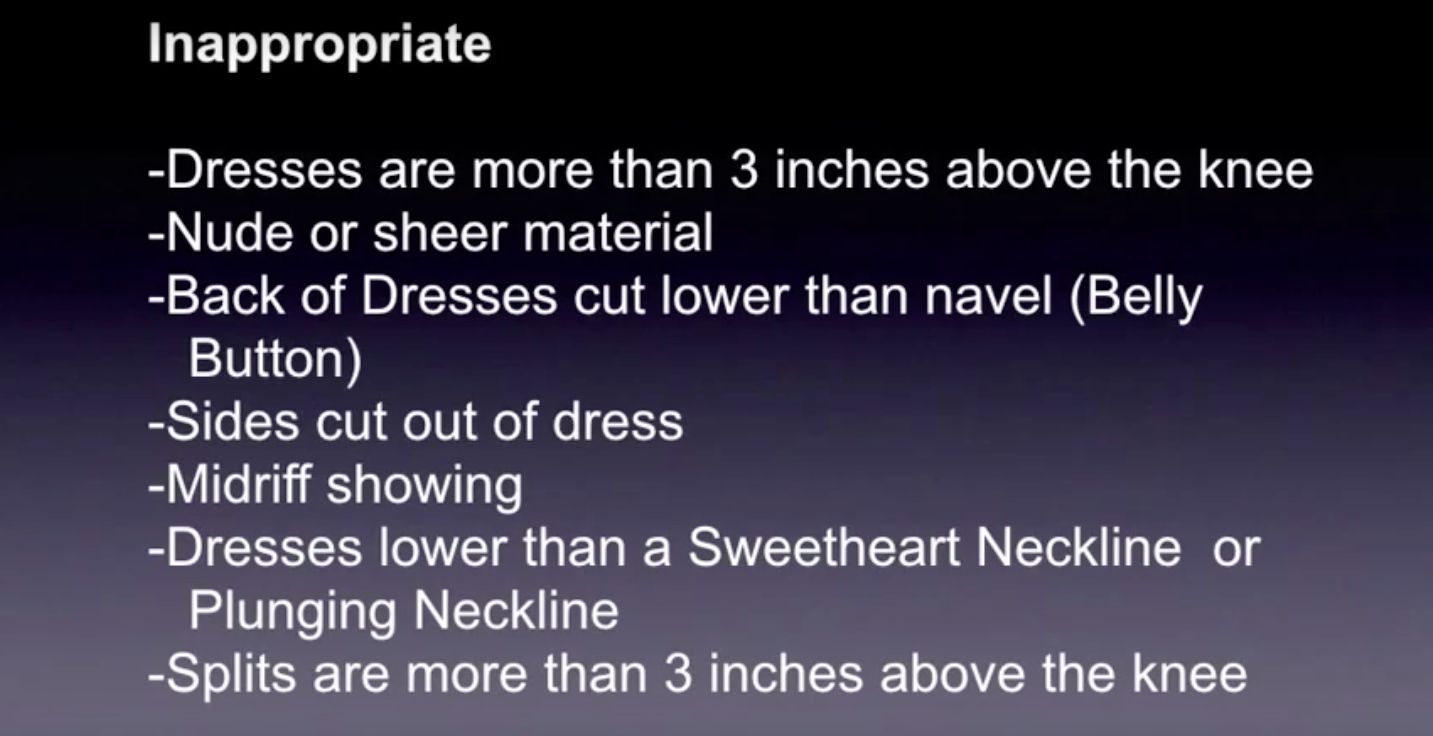 Cleveland High School - nc.us
Schools can enforce whatever dress code they choose, regardless or not of whether it makes sense, but what sort of message does this send to young women about the way they dress? Why encourage slut shaming from their fellow peers?
The credits show "Mr. Wood's mass media class" as the creators of the video. Though it is unclear if the idea for this video highlighting inappropriate prom dresses was from the students or faculty. However, faculty had to been involved — and not just for the voice reading the guidelines at the end — giving the students the time and the equipment.
As we've seen around the world from South Carolina to New Zealand students have been speaking out against dress codes that tell girls that what they wear is distracting, in effect sexualizing their clothing and bodies. This video not only polices what young women should and should not wear to prom, but it also gives them license to slut-shame their peers.
ATTN: reached out to Cleveland High School both by phone and email and wasn't able to obtain a comment by press time. 
UPDATE: Cleveland High School responded via email with this response:
"​The Cleveland High School student produced video focused on being prom appropriate in order to help students understand acceptable and unacceptable attire for the prom. Because the prom is such an important and festive event in the lives of students, Cleveland High student media production team wanted to ensure that everyone in attendance was able to enjoy their time instead of being concerned about appropriate attire. We appreciate the students working toward being good communicators and utilizing innovative tools for getting their point across. This video is just one form of communication that shares information and expectations of prom activities prior to the event."
[H/T Cosmopolitan]
UPDATE 4/13/2016, 1:00 p.m. Pacific Time: We added the above comment from Cleveland High School.
Share your opinion
Do you think high schools should dictate what girls wear to prom?