Update: The Revenge Porn Operator Gets What He Deserved
April 14th 2016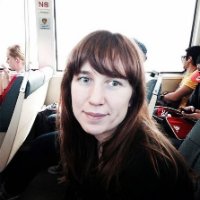 By:
Update: A previous version of this story incorrectly reported as breaking news that Kevin Bollaert was sentenced to 18 years behind bars for charging fees to women who wanted their photos removed from revenge porn sites. Due to a reporting error, we did not note that the sentencing occurred in April of 2015, and that Bollaert's sentence has since been reduced. We regret the error. 
In the past, revenge porn has been somewhat of a legal gray area, but one website operator was served a stiff dose of justice.
In the first case of its type, on April 3 2015, a San Diego judge sentenced 28-year-old Kevin Bollaert to 18 years behind bars for charging victims of revenge porn to remove their photos from his websites.
In February 2015, Bollaert was convicted on charges of identity theft and extortion, for running two related websites that hosted explicit photographs, and charging those caught on camera up to $350 to take the photographs down, NBC7 San Diego reported.
Bollaert ran the sites YouGotPosted.com—later called ugotposted.com—and ChangeMyReputation.com, which encouraged scorned exes and hackers to post explicit photographs and then profited off victims' payments to remove the images. The ugotposted.com site also featured personal information about victims, according to Viral Women.
The backstory
Between December 2012, when Bollaert launched ugotposted.com, and September 2013, the site amassed 10,000 explicit images. Unsurprisingly, most of the revenge porn victims were female. Bollaert was convicted in February 2015, and was sentenced in a day-long-hearing where his victims shared their traumatic experiences. The site operator cried during the testimony, according to NBC7 San Diego.
"It's just broken me on a level that's not describable," one woman said at the hearing, according to NBC San Diego. "The only thing I have left is shame and anger."
Though Bollaert's parents emphasized his remorse at the testimony, prosecutors stressed that his motivations were not only financial, but "vindictive" and sadistic.
In California, it is illegal to post identifiable nude photos online after a relationship ends, but Bollaert's conviction was a landmark decision for the state and the country.
"It was the first case of its type in the United States, and California was the first state to prosecute someone for posting humiliating pictures online," NBC7 San Diego reported. In addition to his jail sentence, the site operator must pay $10,000 restitution.
The legal system is still catching up to the technological reality of revenge porn.
As ATTN: has previously reported, PornHub, Reddit, and Twitter have all banned users from posting revenge porn. Pursuing legal action, however, can still prove challenging for victims.
The U.K. outlawed revenge porn in 2015, but some victims whose photographs were posted earlier still struggle to get justice. One such woman, Chrissy Chambers, started an IndieGoGo campaign to fund her U.K. lawsuit after an unsuccessful attempt take legal action in the U.S.
In 2015, John Oliver criticized state laws for disproportionately placing the responsibility and cost of legal recourse against revenge porn on victims rather than perpetrators.
Ninety percent of revenge porn victims are women and only 27 U.S. states have revenge porn laws, according to the Cyber Civil Rights Initiative.
This story, first published April 14, was updated April 15 to correct that Bollaert was convicted in February 2015, not February 2016.
Share your opinion
Should the U.S. ban revenge porn?