High School Girls Are Receiving These Fake College Acceptance Letters for an Unsettling Reason
April 18th 2016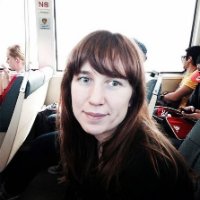 By:
Most high school seniors don't expect their college acceptance letters to warn them about sexual assault on campus — but that's exactly what the ad campaign "Unacceptable Acceptance Letters" did, in a fake acceptance letter published in the Harvard Crimson during the university's accepted students weekend.
The letter, which was obviously fake, pointed out the prevalence of campus sexual assault and shed light on how rarely women's allegations are taken seriously.
"The claims you will make against your rapist will be ignored, just like your right to feel safe at school," the letter reads. "After all, you can't expect us to expel someone on the basis of a story that begins with 'I had been drinking.' Alcohol has a way of making you stretch the truth, and we don't respond to liars."
Sexual assault is a huge problem on college campuses.
As ATTN: has previously reported, 20 percent of college women report being sexually assaulted on campus.
The "Unacceptable Acceptance Letters" campaign focuses on the beginning of school, in particular, when freshmen women are statistically the most likely to experience sexual assault, according to Margaret Johnson, the executive creative director of GS&P, the company behind the campaign.
"The first six weeks of college is the period when freshmen have the highest likelihood of being raped," Johnson told AdWeek. "So we timed our campaign to raise awareness at the earliest point when college becomes a reality — the time when incoming freshmen receive their acceptance letters."
A 2015 survey of female college freshmen at an upstate New York university found that over 18 percent of them were victims of rape or attempted rape within their first year at school, the Washington Post reported.
GS&P is sharing videos of students and their parents opening and reading the letters on YouTube as part of the project, and hopes to alert incoming freshmen about this unfortunate aspect of many women's college experiences.
Victims of sexual assault on campus don't always get support from their schools.
The campaign also hopes to tackle how sexual assault allegations are handled and swept under the rug by college administrators.
"The cover-ups are just as unacceptable as the attacks, and the campaign aims to hold these colleges accountable. We hope that people will take action through social media," Johnson told AdWeek.
The campaign will also include a letter from sexual assault survivor Wagatwe Wanjuki in USA Today, according to the Cut.
In 2009, Wanjuki alleged that she was assaulted multiple times at Tufts University by a fellow student she was dating at the time. When she tried to report him, the university refused to grant her legal aid to pursue justice, the Huffington Post reported.
Tufts' Dean of Undergraduate Education, who was also the academic advisor of Wanjuki's alleged abuser, told her that she would have to withdraw from Tufts because her grades had slipped — which Wanjuki said was due to the trauma she went through and the university's unwillingness to support her or give her legal assistance. The Huffington Post also noted that her grades were not technically low enough "to land her on academic probation."
Though there has been more conversation about sexual assault on campus and elsewhere in recent years, college and university administrators aren't always receptive to inquiries from victims and activists.
In a 2015 survey, 78 percent of college presidents disagreed or strongly disagreed with the statement that sexual assault was prevalent on their campus, and three-fourths of the college presidents either agreed or strongly agreed that their colleges protected women from sexual assault.

Inside Higher Ed - insidehighered.com
Recently, Stanford University refused to do a new survey on sexual assault, despite the fact that 90.6 percent students polled were in favor of one.
"The U.S. Department of Education's Office for Civil Rights currently has four simultaneous investigations open into whether Stanford violated the gender equity law Title IX in its response to various reports of sexual assault," the Huffington Post reported. Still, administrators maintained that doing a new survey would be a waste of time, money, and resources.
To many, Stanford's response suggested that administrators weren't concerned with the gap between their perceptions of campus sexual assault and surveys and victims' accounts that paint a much darker picture.
Fighting victim blaming.
The language of the fake letter published in the Harvard Crimson may sound extreme, but it is actually disturbingly common for women to be told that drinking at campus parties essentially amounts to "asking to be sexually assaulted."
Just last week, at a New York town hall event Republican presidential hopeful Gov. John Kasich (R-Ohio) advised college women to avoid being sexual assaulted on campus by steering clear of "parties where there's a lot of alcohol" — ostensibly placing the burden of responsibility on assault victims rather than their abusers.
.@JohnKasich to student on how to avoid sexual assault: Stay away from parties with booze. pic.twitter.com/bfxGmEBSCD

— POLITICO (@politico) April 15, 2016
Many celebrities and politicians have spoken out about the importance of empowering victims of sexual abuse and assault to speak up against victim-blaming.
Amber Rose has been particularly vocal about fighting slut-shaming and victim-blaming. On a recent TV appearance, she responded to the suggestion that the way she dressed invited sexual advances — an excuse launched at many victims of sexual assault — by explaining that nothing a woman wears or does qualifies as consent if she says she doesn't want to have sex.
"If I want to wear a short skirt or a tank top, and I'm at the club and I'm having fun with my friends and I feel sexy, I'm not DTF," Rose explained on the show "It's Not You, It's Men."
Similarly, the "Unacceptable Acceptance Letters" campaign urges viewers to reject the idea that how victims of assault drink, dress, or behave justifies or invites sexual misconduct.
Share your opinion
Should we do more to educate high school students about sexual assault on college campuses?