These Beautiful Photos Set Trans and Gender Queer People Free
April 21st 2016
By:
An Australian photographer created a breathtaking photo series that shows gender diverse and transgender children exactly how they want to be seen. The images are meant to give these children a voice, as transgender and gender queer people as a whole are often misunderstood.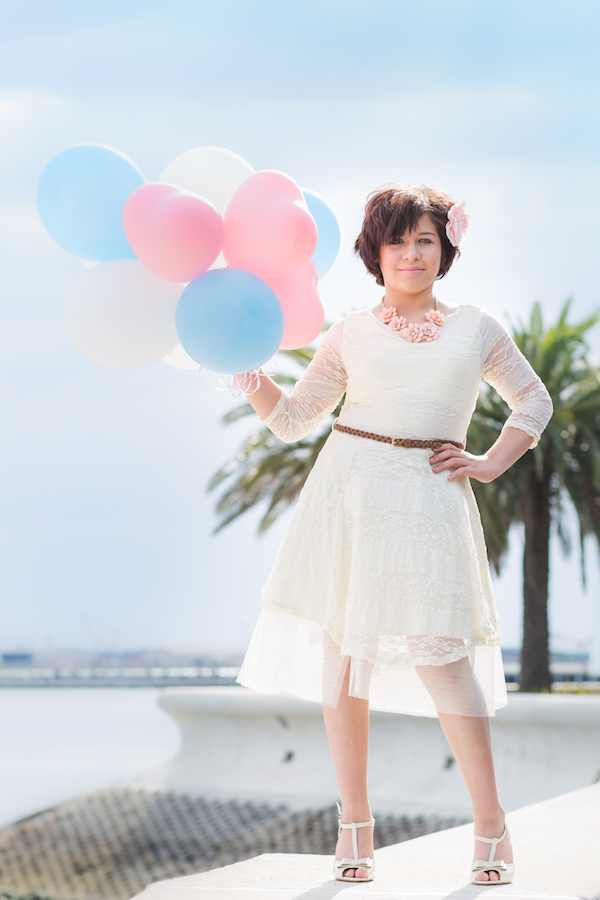 Emma Leslie Photography
The photos will be held in the upcoming exhibition in Australia, "Transcend: Portraits of Transgender and Gender Diverse Youth." Emma Leslie, the photographer behind the series, told ATTN: via email that she embarked on this particular project to "have an impact" and "shine a light on a topic and to give a voice to those who may not have the avenue to do so."
Leslie described what inspired her work.
"I had been blown away when I first heard of transgender children and I felt that this was a subject that needed awareness," she told ATTN:, adding that it's natural for her to be around children since she's worked in childcare and is a seasoned aunt of many kids.
Emma Leslie Photography
Leslie said the kids were very excited about having their photos taken "to show the world their authentic selves though a portrait."
"I left it up to the kids to decide what they wanted to wear and where they wanted their photo taken," Leslie told ATTN:. "This was important. I asked them to think about how they wanted to look to best reflect their likes and personalities."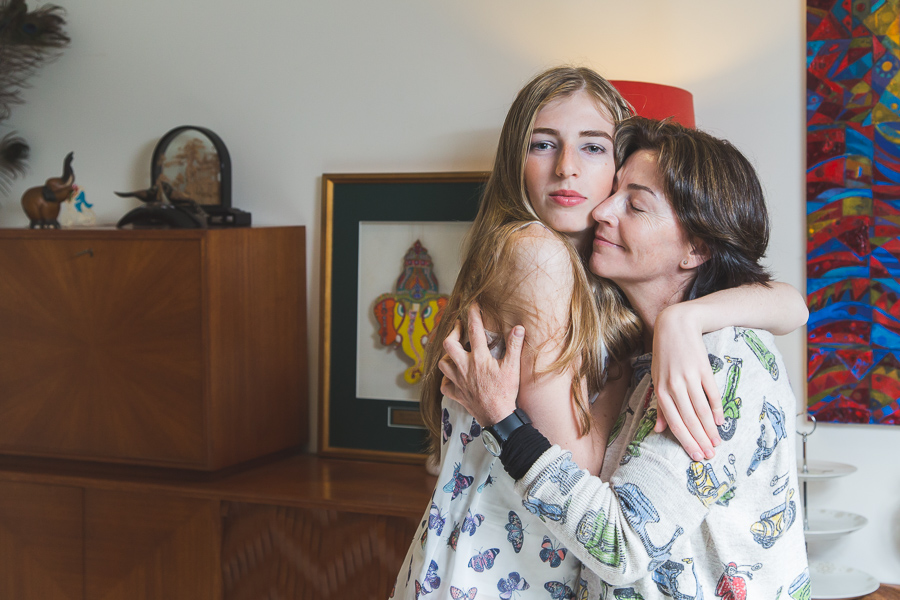 Emma Leslie Photography
Leslie told ATTN: that the teenage children in the photo series opened up about experiencing bullying and harassment. This comes as no surprise, as many transgender youths experience bullying. A survey by the Gay, Lesbian & Straight Education Network found that 75 percent of transgender youth don't feel safe at school. Those who continue going to school despite of the struggles tend to receive lower grades, are more likely to skip class for fear of their safety, and less likely to stay in school.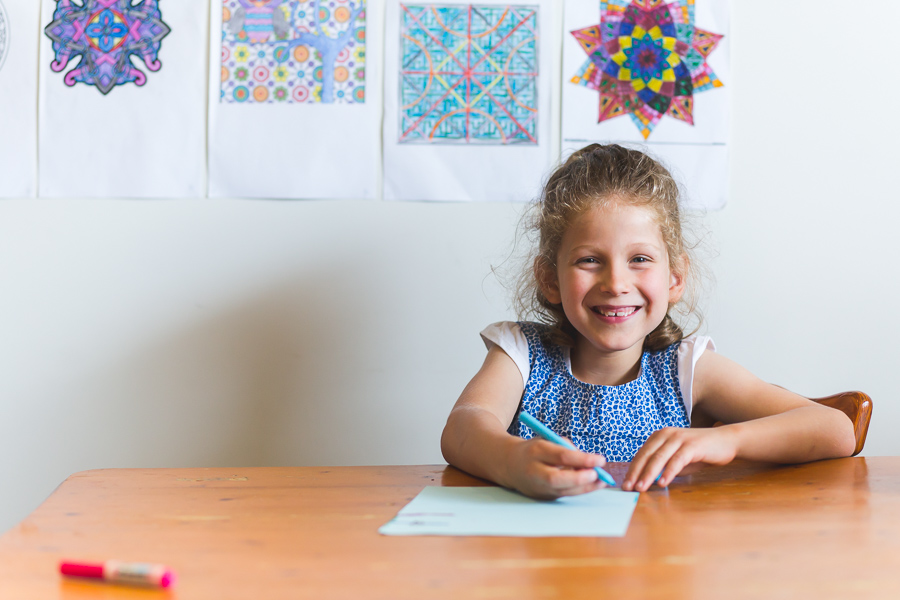 Emma Leslie Photography
"They are very aware that there are many people in the world who can't and may never understand gender dysphoria," Leslie told ATTN:. "They are strong about it, however, I'm sure it has taken some thick skin to get through it. The parents of the younger kids had touched on bullying with me over email, phone and some on the day of the shoot."
Oliver, the 17-year-old pictured in the photo series below, told BuzzFeed News that he knows he faces a higher risk of violence and mistreatment as a trans person.
Emma Leslie Photography
"Trans youth are among the most ridiculed people," Oliver told BuzzFeed News. "We don't have a lot of rights over our own body, let alone our lives. [Trans youth critics] have no idea of our problems, they have no idea what it's like to raise a young trans person, to be around a trans person, what we face. I am at a much higher rate of being assaulted, harassed, just for my body, which is mine."
Leslie told ATTN:, however, that the discussions she had with the children and their parents were "more about the support [the kids] were receiving from their family members, schools and peers" than anything negative.
"I wanted to keep the dialogue happy and light in order to make sure everyone was comfortable," she told ATTN:. "I allowed the kids and parents to open up to me if they wished, rather than prompting them. I am actually working on a documentary short about one of the kids from the series and whilst I was there filming last month I interviewed her older brother, he's 8. His entire 10 [minute] long interview was him telling me that he 'sticks up for her all the time when people say she's not a girl.' [He] says, 'Yes she is, you leave her alone, and then they go away.' He was very proud of this. It was adorable."
Emma Leslie Photography
The response to the photo series has been "overwhelmingly positive," Leslie told ATTN:.
"I've received many amazing comments and messages of support from the general community and the LGBT community," she said. "One comment which really stuck out was that the images had positively 'changed how I view people.' Which is exactly what I did this for!"
Facebook
Leslie said that she has received some flak from "keyboard warriors and Twitter trolls," leading her to wonder whether any of these individuals have ever actually met a transgender person.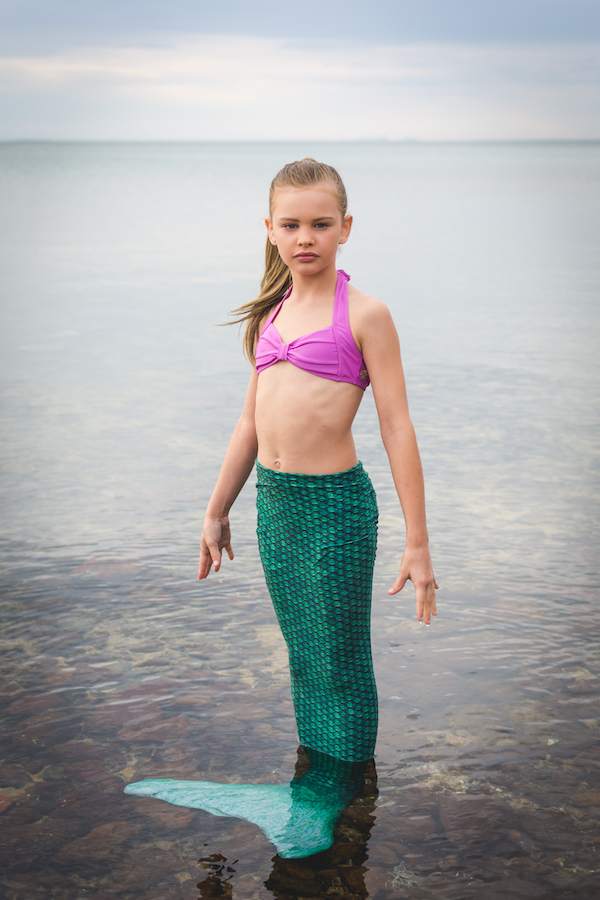 Emma Leslie Photography
"I was a little shocked at how cruel some people can be," Leslie wrote. "I wonder if they actually took any time to read the words of myself and Oliver, one of the kids in the series. Have they even met a Transgender person? How can they form such a negative opinion about something they know so little about? It just proves why this needs so much media and positive support. This is real, it's not a choice, it's not a cry for attention. These are precious children and they need to be loved, nurtured and listened to."
[H/T BuzzFeed News]
Share your opinion
Have you ever met any trans or gender queer children?