This Message on Leaving Women Alone Is Perfect
April 21st 2016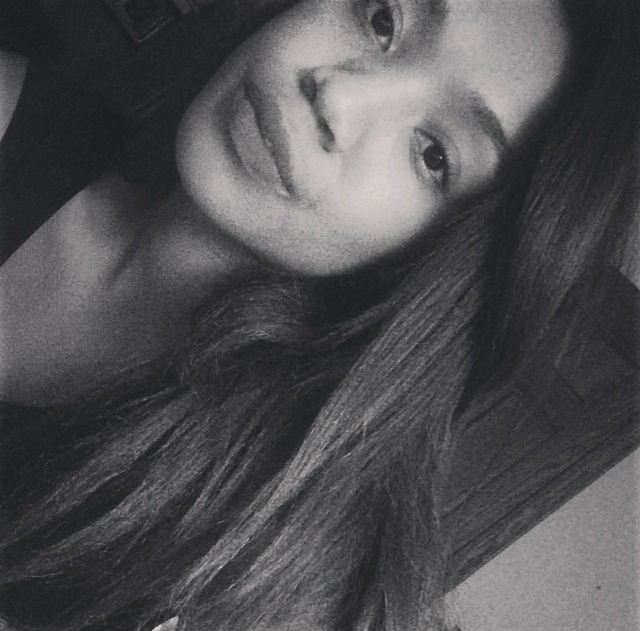 By:
A Facebook post condemning men who catcall women is receiving praise on social media for slamming the harmful ways men bother women when they're minding their own business.
The post came from Ivan Coyote and has been liked more than 39,000 times on Facebook and shared nearly 13,000 times as of publication time. In an emailed statement Coyote told ATTN: that they were inspired to write the post after they witnessed a man desperately seeking a woman's attention
In the message, Coyote tried to set men straight when it comes to approaching women.
"Dear dudes everywhere: just leave her alone," Coyote wrote. "She is wearing her headphones AND reading her book at the bus stop. What part of that says "I want to talk to you?" She's not dressed up for you. She's on her way home from work after a long day of dealing with assholes that look a lot like you."
Coyote also debunked the idea that women enjoy receiving unexpected attention from men.
"She doesn't want to smile. She knows she looks good. You're actually invading her space and making her uncomfortable. She is being polite because if she isn't you could get mean and/or violent."
Lastly, Coyote addressed the idea that women intentionally try to draw men's attention by what they wear.
"She has been taught this lesson since she was a very little girl. She's in a dress because it's spring. She didn't pick this bus because you are on it, it's public transit. Leave her alone. Let her read her book. Tell your friends."
People are praising the post and leaving comments of support in response.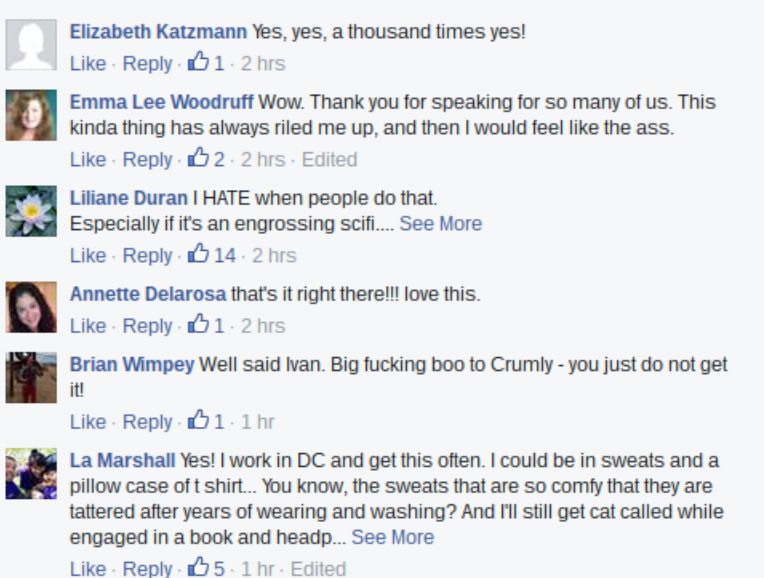 Facebook/Ivan Coyote - facebook.com
It's no secret that women receive a lot of unwanted sexual attraction from men.
In an international study from 2015 with the organization Hollaback! — an anti-harassment group, in partnership with Cornell University, researchers interviewed 16,000 women from 21 countries, The Cut reported. They found that 84 percent of women said they were harassed on the street before they reached the age of 17. In addition, 50 percent of the women reported that they were groped or fondled in public, and 71 percent said they were followed by harassers.
"I hope people will think twice before invading the personal space of anyone who appears not interested in their attentions," Coyote told ATTN: in an emailed statement. "If she's reading and wearing headphones, she's not playing hard to get. She's not a challenge for you to overcome. If she wants to talk to you she will initiate. If not, leave her (or him, or them) alone. Seems simple to me."
Correction: A previous version of this article said that Coyote identifies as a transgender man. Instead Coyote identifies as a trans person and chooses to use the pronoun "they."
Share your opinion
Do you think that getting catcalled is a compliment?