Amy Schumer Just Used a Hilarious Pap Smear to Nail the Problem with Abortion Laws
April 22nd 2016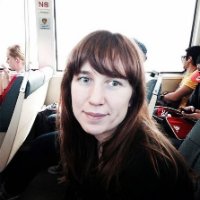 By:
Amy Schumer just brilliantly nailed the absurdity of male lawmakers regulating women's healthcare in a sketch depicting the OBGYN exam of your worst nightmares. The sketch — which aired on the season four premier of "Inside Amy Schumer" on Thursday — depicts an befuddled Schumer awaiting a pap smear, only to discover that her doctor has been replaced by a group of male politicians.
The politicians claim to be from a fictional "House Committee on Women's Health," but appear extremely revolted by routine gynecological concerns. "When was the date of your last lady curse?" one of the men asks.
When Schumer explains that she is getting a pap smear due to her family history of cervical cancer, one of the men exclaims, "ew!" Most baffling to the congressmen is the comic's assertion that she is both sexually active and unmarried.
The satirical sketch points out how outlandish it is for male politicians to make decisions that should remain between a woman and her doctor. When one of the politicians asserts, "We're your doctor," Schumer hilariously answers, "No you're a bunch of congressmen, I recognize you." Yet, they insist that they are better qualified to be giving her a gynecological exam than medical professionals — or, as one puts it, "a bunch of science-y nerdles."
Male politicians are dictating women's health decisions across the U.S.
Schumer's sketch brings the disturbing reality of state lawmakers intervening in women's healthcare choices to life in preposterously literal terms. But the idea that male politicians have a say in women's reproductive health is no joke — on Friday, Oklahoma legislature passed a law that would effectively ban all abortions. The bill provided no exceptions for rape or incest, Reuters reported.
The bill's author, Oklahoma State Sen. Nathan Dahm (a man) told Reuters, "This is our proper function, to protect life."
In Mississippi — where there is only one abortion clinic — Governor Phil Bryant (a man) recently signed a bill banning a routine method of second trimester abortions, except in cases of "irreversible physical impairment," Jezebel reported.
After Indiana Gov. Mike Pence (a man) signed an anti-abortion bill into law in late March, outraged women from around the country inundated his office with prank calls about their periods and reproductive health. They shared their conversations with Pence's staff on the Facebook page Periods for Pence, which earned over 50,000 fans since it was created on March 28.
Schumer's misogynistic, unqualified OBGYNs are ripe with absurdity, but it may be more outlandish that male lawmakers are actually making health choices for women across the country.
You can watch Schumer's full sketch below, and on Comedy Central.
Share your opinion
Do you think male lawmakers should have a say in womens' health decisions?