This Music Executive's Sexual Harassment Story Will Make You Never Want To Listen to The Red Hot Chili Peppers
April 23rd 2016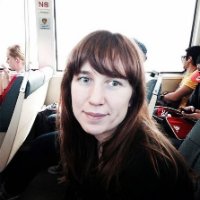 By:
It's no secret that many women in the music industry have faced sexual assault and harassment on the job. Music executive Julie Farman just highlighted this issue when she shared a particularly disturbing story in which she described being sexually harassed by the Red Hot Chili Peppers.
According to Jezebel, Farman served as the associate director of media and artist relations at Epic Records' West Coast division in 1990, when the rock band was getting a lot of media buzz. The band — who famously performed concerts with socks covering their penises — allegedly proposed group sex to Farman after a business meeting.
"Afterwards, I took two of the Chili Peppers to the storage room where we kept the box sets and CDs. As we looked in the cabinet, they pressed up against me and told me about all of the ways we could make a super sexy sandwich," Farman wrote.
Farman said that the incident brought her to tears. "I was humiliated and weirdly ashamed, and embarrassed that I was humiliated and weirdly ashamed," she recounted. "There was far worse going on in the music industry at the time, and I thought I was a badass. Being a victim didn't fit my self-perception."
According to Farman, minutes after, the band's manager approached her and "offered an apology that sounded memorized; it was one he'd obviously offered many times before."
"I told myself that I knew what I was getting into when I started working in the music business," she wrote.
The music industry has a problem with sexual violence and harassment.
Farman's story is not unique in the industry.
"Most of the women I know who worked in the music business in the late 80s and early 90s put up with sexual harassment," she wrote. "We didn't talk about it to our friends, for the most part, and not many of us took any action. We were ashamed or afraid or didn't think we'd be believed."
In 2015, the Runaways' bassist Jackie Fuchs alleged that she was raped by the band's manager in a room full of people in 1975. It was the first time she went public with the allegations.
This reputation is not a thing of the past. After Kesha was denied an injunction against her producer and alleged abuser, Dr. Luke, in February, many women in the industry shared their support by going public with stories of abuse.
In an interview with Rolling Stone last week, the artist Grimes said that she had experienced unwanted sexual advances from numerous male producers.
Why women stay silent.
Like Farman, many women who experience sexual harassment at work do not speak up for fear that they will be fired in retaliation and publicly shamed for coming forward. Women in comedy and technology have also recently opened up about the toxic, sexist cultures of their respective fields.
You can read Farman's powerful essay in full at Live From the Greyish Carpet.
Share your opinion
Do sexual harassment allegations impact whether or not you support an artist?