A Disturbing Number of Teenage Girls Are Asking for This Kind of Plastic Surgery
April 26th 2016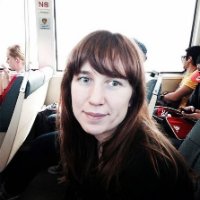 By:
Labiaplasty — a form of vaginal plastic surgery — is experiencing a spike in popularity among teenage girls. In 2015, 400 girls ages 18 and younger had a labiaplasty, an 80 percent increase from 222 procedures the previous year, the American Society for Aesthetic Plastic Surgery reported, according to The New York Times.
The surge prompted the American College of Obstetricians and Gynecologists to release new guidelines for gynecologists on how to address concerns from teenage patients seeking labial surgery.
Lead author Julie Strickland, MD, MPH, and the chair of ACOG's Adolescent Health Care Committee, stressed that OBGYNs should take into account that young patients' desires to undergo plastic surgery might be rooted in body image issues rather than medical problems.
"Variety in the shape, size, appearance and symmetry of labia can have particularly distressing psychological effects on young women," Strickland stated in a press release. "It's one more body part that women are insecure about and it's our job, as ob-gyns, to reassure our young patients."
Labiaplasty isn't a minor surgery.
"There is a wide range of what is considered 'normal,'" Strickland said. "It's important for ob-gyns to discuss sexual development and the variability of what breasts and genitalia may look like." The guidelines also addressed the risks of the procedure — which Strickland emphasized are not minor, and can lead to complications including "pain, painful scarring, dyspareunia, hematoma, edema, and infection."
She stressed that OBGYNs should screen young women interested in plastic surgery for body dysmorphic disorder and refer them to a mental health professional if necessary.
There's growing pressure for teens to have a "designer vagina."
As ATTN: has previously reported, labiaplasty procedures involve modifying the aesthetic of a woman's vulva so that it appears smaller. There are three popular types of labiaplasty: rim labiaplasty — which involves trimming the labia minora, or small inner folds of the vulva, barbie labiaplasty — where the labia minora are shortened or removed so the vaginal lips are no longer visible, and a labial puff — injecting the labia majora to increase their size and hide inner vaginal lips.
Though the procedure's spike in popularity with teenagers is alarming, it isn't news that the labiaplasty has become increasingly popular in recent years. Labiaplasties jumped 49 percent from 2013 to 2014, according to the American Society for Aesthetic Surgery.
While some vaginal surgeries are not cosmetic, a 2011 study found that 87 percent of women who underwent these surgeries did so for aesthetic reasons, rather than due to pain or vaginal function.
Plastic surgery is 'trending' with the teen crowd.
As ATTN: has previously reported, nearly 64,000 teens get plastic surgery each year according to the American Society of Plastic Surgeons. Summer can be a particularly popular time to go under the knife, according to a New York Daily News report on the rising number of teens getting surgery on their ears, noses, breasts, and acne scars so they could return to school the following year with a drastic 'new look.'
Teenagers' bodies change rapidly during puberty, which can lead young women and men to seek out cosmetic surgeries to "fix" changes that occur due to normal hormonal shifts.
"This can lead an adolescent to question whether her body is normal and to express occasional dissatisfaction with her body's appearance, size, symmetry, or function," the ACOG observed. "There has been increasing patient interest in surgical modification of breast and genital tissues during the adolescent period."
While some women seek vaginal plastic surgery due to pain during sex or exercise, the ACOG cautioned doctors to pay attention to whether patients' desires were fueled primarily by body image issues, and to discourage young women from hastily going under the knife for these reasons alone.
Share your opinion
Are teenagers under too much pressure to have perfect bodies?