Elizabeth Warren Just Responded to Donald Trump's 'Woman Card' Claims
April 29th 2016
By:
Donald Trump has a lot of "Trumpisms."
Everyone knows "You're fired!" from his popular NBC Show "The Apprentice."
But his repertoire of insults has significantly expanded since he launched his presidential campaign.
In particular, Trump likes to call his opponents "weak." Jeb Bush, Senator Marco Rubio (R-Florida) and President Barack Obama have all had this Trump insult hurled at them.
However, as a result of sexist accusations he made against presidential candidate Hillary Clinton, one of his favorite insults is now being used against him.
Here's what happened.
Trump walked into a minefield earlier this week when he suggest that Clinton was only leading the Democratic primary race for president because she was a woman.
"Frankly, if Hillary Clinton were a man, I don't think she'd get 5 percent of the vote," he said according to The Washington Post. The only thing she's got going is the women's card."

Senator Elizabeth Warren was quick to respond to Trump's Clinton diss.
She told The Boston Globe that Trump accusing Clinton of playing the "women's card" is what weak men do when they're afraid of a women.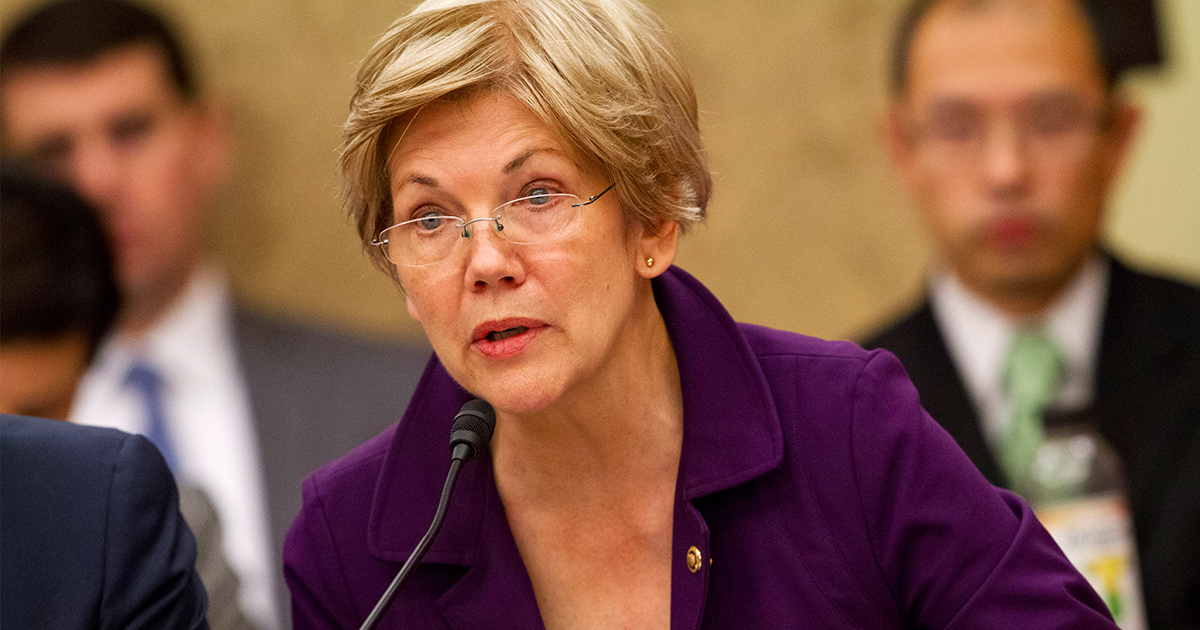 AP/Jacquelyn Martin - apimages.com
"Donald Trump clearly feels threatened by Secretary Clinton's qualifications to be president so he's attacking Hillary Clinton for being a woman," she said. "That's what weak men do. It is an old story, and I don't think the American voters will fall for it."
Warren didn't stop there.
"I hoped you were going to ask me if I thought he was a sexist," she said. "That's like asking if he has bad hair. He wears the sexism out front for everyone to see."
Warren's right when she says female politicians facing sexist scrutiny is an "old story."
Victoria Woodhall was the first woman to run for president in 1872. She was an activist for women's rights and she was also called Mrs. Satan by her male counterparts. Sarah Palin was called a "dumb twat' by Bill Maher and in a two for one combination of racism and sexism, Michelle Obama has been called an "angry Black woman."
Share your opinion
Do you think Elizabeth Warren would have been a good presidential candidate in this election?