Here's the Scariest Threat Facing the Trans Community
While most Americans prepared over the weekend for a festive Super Bowl Sunday, the transgender population in Los Angeles, Calif., breathed a heavy sigh and shed tears for the loss of another member of our community.  
Found stabbed to death in her home that was then set on fire Saturday morning, the vigil for Michelle Yasmine Payne occurred Sunday evening in front of the apartment complex where she lived, just as the second half of the Super Bowl kicked off. Amid lit candles and banners bearing messages such as "Basta No Mas Muertes" and "No Transphobia in the Valley," transgender community members and their allies held space to mourn Payne's passing and to call for action to combat an epidemic of violence that has plagued trans people in America and abroad. The gathering embraced intimacy and public forum as news cameras rolled recording the proceedings and the Los Angeles Police Department looked on silently.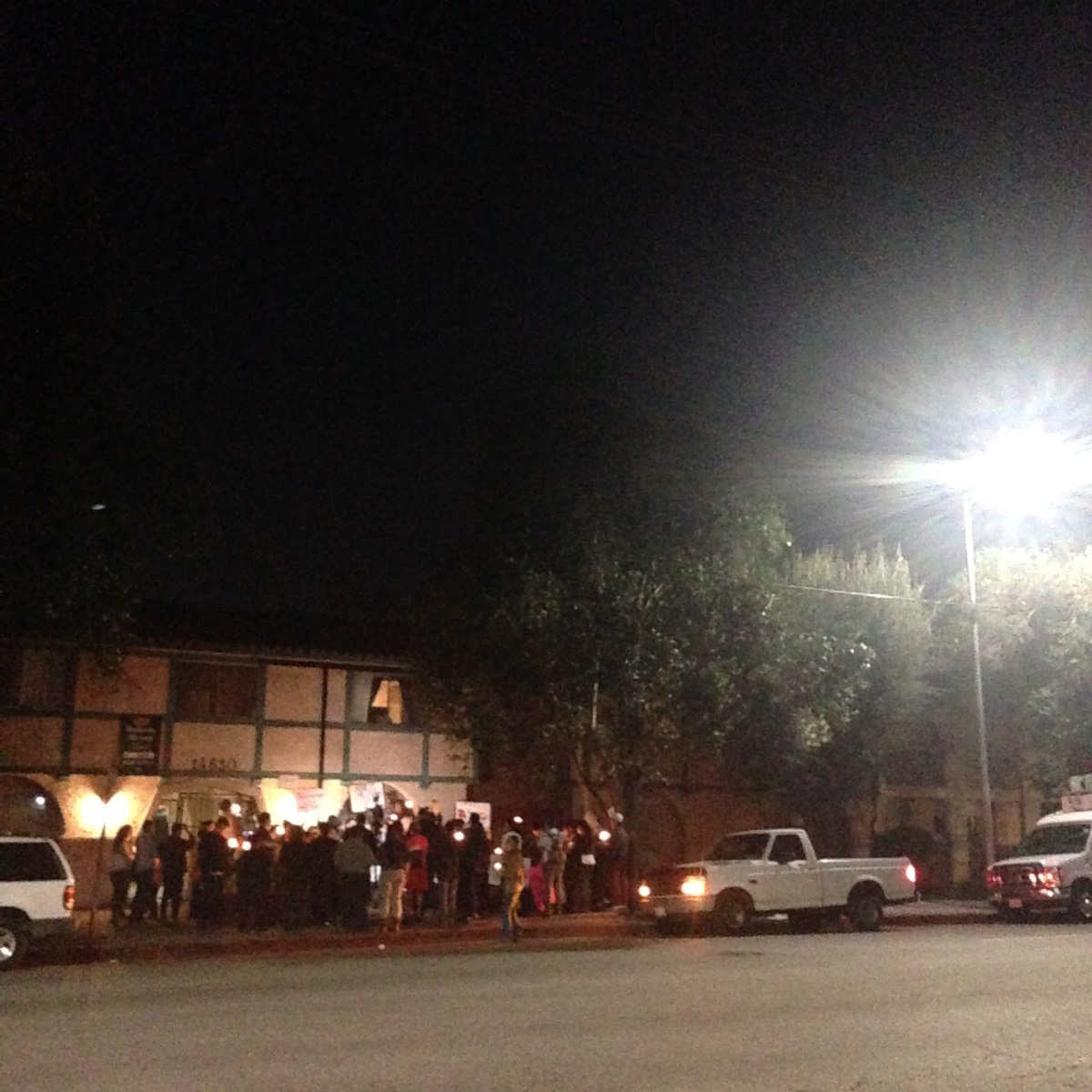 Why were they there? Why were we there?
Beyond Payne's tragic murder - her boyfriend Ezekiel Dear's arrest in her homicide was announced by LAPD immediately following the vigil - the 33-year-old's death marks the third US death of a trans woman of color in less than 17 days and the fourth slain person of color who would have been identified by the general public as gender non-conforming. (20-year-old Lamar Edwards, murdered Jan. 9, was originally reported to have been a transgender woman but according to friends was a gay man and may have been in drag at the time of his death. Mixed reports still circulate, making it hard to identify Edwards' actual gender identity.) A sobering statistic, it certainly weighed on the minds of those present that night.
"At first it's obviously emotional because it's my sisters who are being killed," Citrus College freshman Pat Cordova-Goff said to ATTN:. "And then comes the reality that I'm a transwoman of color myself and it's scary. It's scary to know that me putting on my makeup or dress or whatever makes me feel comfortable is potentially going to have me killed as well."
Cordova-Goff's concern is not unfounded. Payne was reportedly open about having transitioned, and although LAPD Capt. Lillian Carranza told ATTN: that the murder was being investigated as a domestic violence incident, hate crime charges cannot yet be ruled out.
Similarly, in the cases of two other black transwomen murdered during the first month of this year - 30-year-old Lamia Beard of Norfolk, Va., and 24-year-old Ty Underwood of Tyler, Texas - it is not yet known whether their trans status is related to their deaths. But LGBT people, particularly transwomen of color, are being murdered at alarming rates in the US.
Perhaps it was this fact that led to a flash occupation of the intersection of Saticoy Street and Van Nuys Blvd. following a march from Payne's former residence.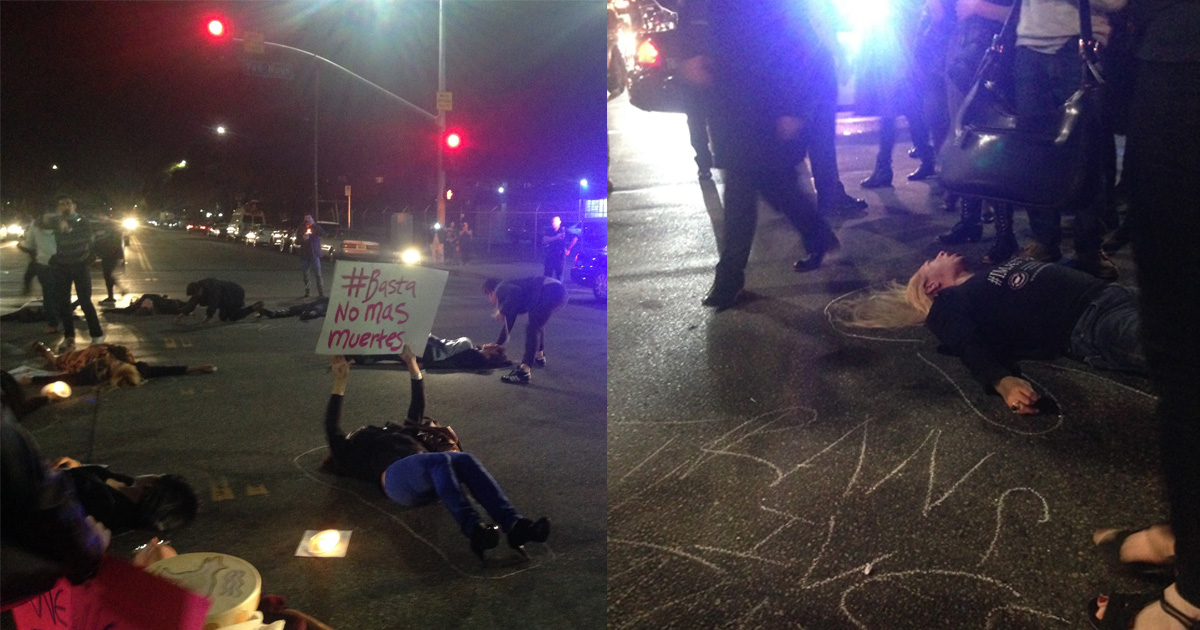 Chanting "Whose streets? Our streets!" and "Trans Lives Matter," participants walked to the intersection and lay down in traffic. Meanwhile, other marchers drew chalk lines around their bodies, invoking a crime scene. It was a powerful moment in which the community physically recognized the stark likelihood of violent death that trans people - and particularly transwomen - risk by being open about their lives and their identities.
Violence against the trans community is common enough that an annual day of remembrance has occurred each year since 1999 for victims of homicide and other systemic gender-based attacks. Last year on Nov. 20, Trans Day of Remembrance marked the death of 226 individuals globally. In 2013, it was 238. (As of this writing, the assault and hospitalization of a transgender woman is also in the beginning stages of investigation in Spokane, Wa., and another in the Bronx.)
Disrespect after death is often the reality for many trans people.
On top of murder, trans people also have to worry about the public indignity that often accompanies their death via chronic misgendering as well as frequent disrespect for their chosen name.
While the Los Angeles Police Department originally stated that a woman's body was discovered at Payne's Van Nuys area home, the victim was unfortunately later identified as a black man in an LAPD news release. This continued through the coverage of her vigil, where myFOXLA tweeted an image of the impromptu memorial but listed Payne's birth name alongside her chosen name. Their response to ATTN:
Although obviously well-intentioned (and using correct pronouns), this common approach is counter to journalistic standards promoted by The Associated Press and GLAAD, which suggest that news media use both a transperson's preferred gender pronouns and name exclusively when reporting on them - especially in instances of violence.
Reporters similarly misgendered Beard in discussions of her homicide.
I know that I would hate to think that in death I would be remembered as anything but a man named, "Aron." I can't imagine that Payne or Beard or Underwood would feel differently about their gender identities as women.
California's Respect After Death Act (AB 1577), signed Sept. 2014, partially addresses this concern by "provid[ing] needed guidance to help ensure that transgender people have their gender identity reflected on their death certificate," according to S.F.-based Transgender Law Center.
"Everyone deserves to have their identity respected in death," said EQCA's Rick Zbur of the bill. However, California is the only state in the nation to pass such legislation.
Maybe the frustration is another reason why we marched: To be seen.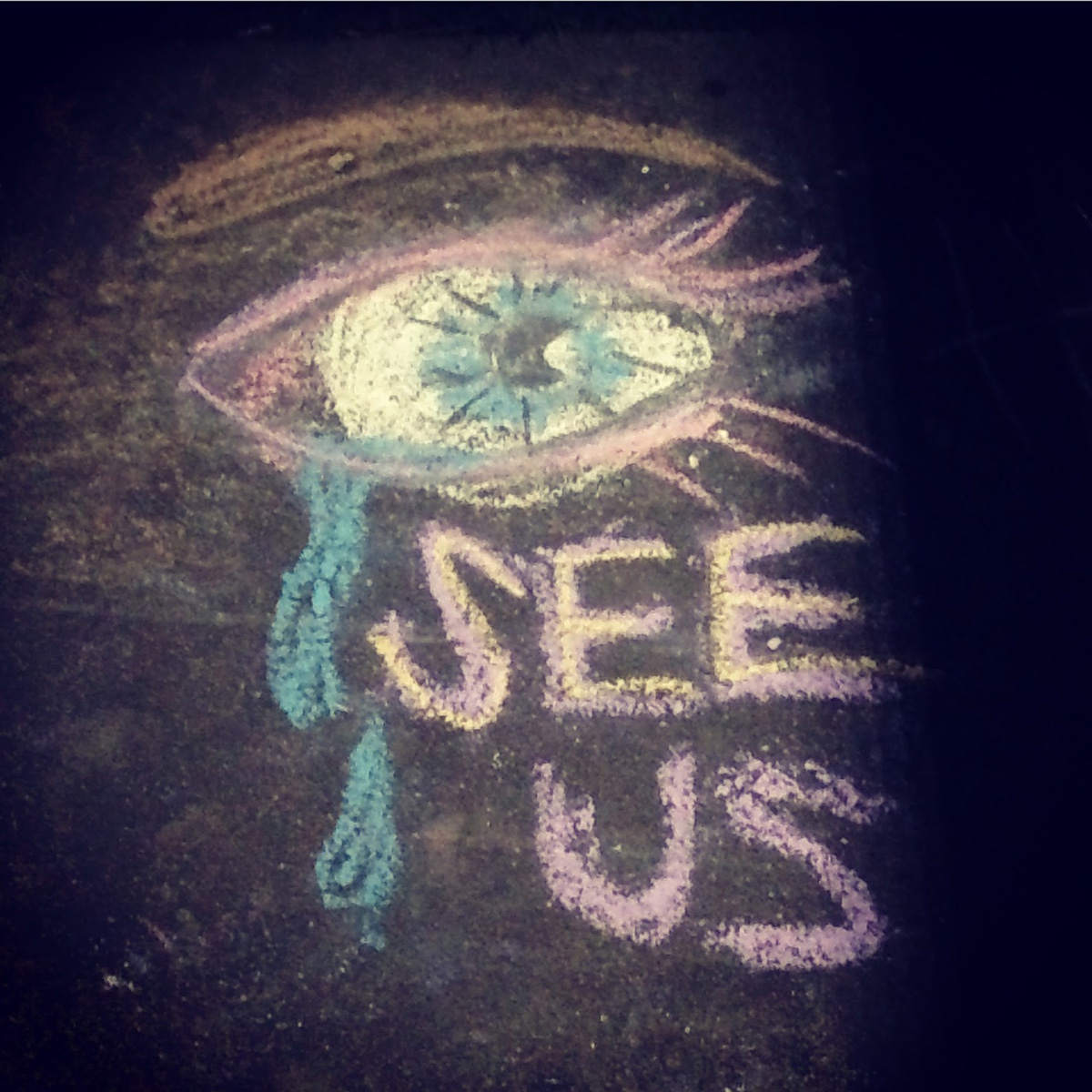 I do know that we came together, largely via social media invites hastily sent that day, to march for someone we didn't know. (I even had difficulty confirming whether Payne's preferred first name was Michelle or Yasmine.) We marched because her life mattered. We marched because as participants chanted "more than marriage," we knew that the LGBT movement was more than marriage equality and could encompass all of us. And we marched because I think that the community needed to prove to ourselves that, despite the horrifying statistics that our lives mattered, too.
"We live in a society that continues to kill us," said HIV activist and trans latina Bamby Salcedo to the assembled crowd at Payne's vigil. "It seems like nobody cares. But we care."
And we can make a difference. When asked by ATTN: what she wanted Millennials who were not present at the march to know, Cordova-Goff responded that Payne "very unfortunately could be me." However, the Citrus College freshman also emphasized the potential our generation has to change: "[O]ur generation can very well change the nation and as we saw when Obama was elected, we have the potential to make movements politically. If we unite and work together, we can very well help ourselves help the world."
Rest in power Yasmine, Lamia and Ty. Black lives matter. Trans lives matter. Your lives matter.