Here's the Latest on Elizabeth Warren's VP Rumors
Progressive Democrats are still dreaming that Massachusetts Senator Elizabeth Warren will find her way onto a 2016 presidential ticket.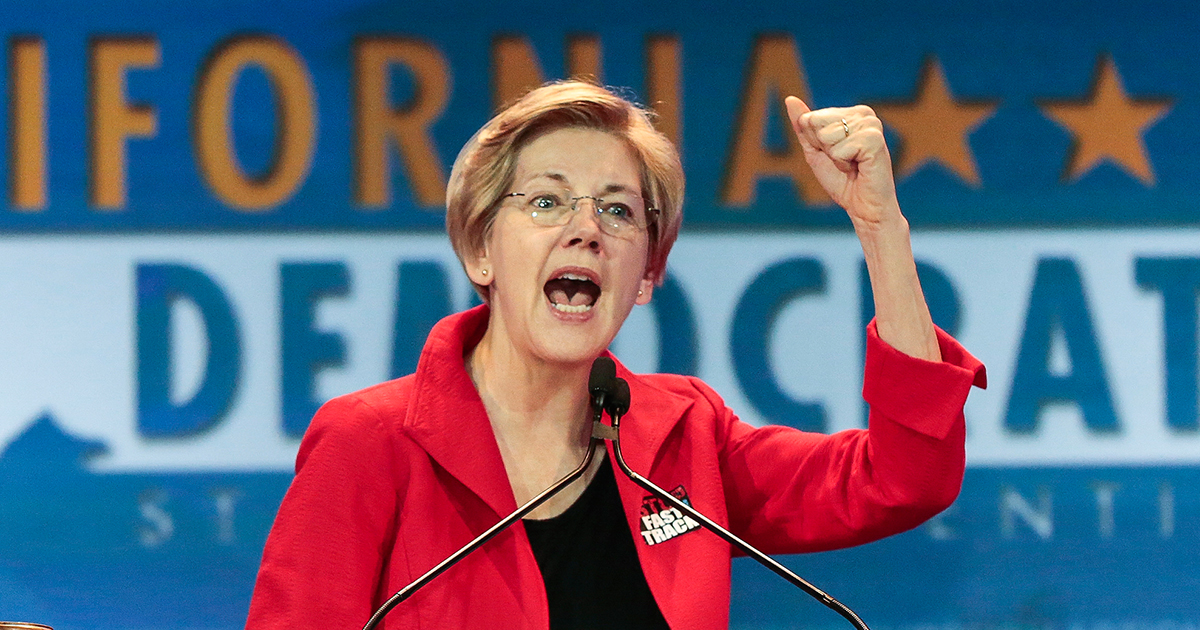 AP/Damian Dovarganes - apimages.com
Presidential Candidate Hillary Clinton's campaign is more than happy to keep those dreams alive. 
Top aides for the Democratic front-runner told the Huffington Post this week that not only were they excited at the thought of a Clinton-Warren ticket, they were actively angling for the arrangement.
"Having been around Hillary when Elizabeth is talked about, there's not much — she doesn't have bad feelings toward Elizabeth," one adviser told the Huffington Post. Another advisor said that Warren has "very influential people in the campaign pushing for her."
The Clinton campaign also reportedly took notice of Warren's recent Twitter take-downs of the presumptive Republican nominee, Donald Trump.
"She's been a totally good soldier," the adviser said. "I understand that it's to her benefit to stay out of the Hillary-Bernie thing — talk about a no-win situation — but you could say she's already been auditioning for it a little bit[.]"
AP/Jacquelyn Martin, AP/Charles Rex Arbogast - apimages.com
A Warren vice presidency has been hinted at for some time, and was stirred in April when Clinton's campaign chairman said the front-runner's ticket will include women.
Still, there's some debate within the Democratic party whether or not Warren's fight for economic justice is best positioned from the Executive Branch, or from the where it stands now, in the senate. Here's what Esquire's Charles Pierce wrote when murmurs about a Warren presidential run were going around in 2015: 
"[S]he still can do more on all of those issues in the Senate than she can as a presidential candidate or, for that matter, as a president facing the same kind of intractable Republican legislative majority that we face today, even if the Democrats do retake the Senate next year.
This week, Warren said she wouldn't rule out serving as Clinton's running mate.
"For me, I'm going to keep doing my job every single day and I'm not thinking about another job," Warren said in an interview with Mic. 
Share your opinion
Would you like to see Sen. Elizabeth Warren as Hillary Clinton's running mate?