Imgur Solved This Woman's Health Mystery That a Bunch of Experts Got Wrong
May 15th 2016
By:
Social media can provide more than just amazing cat videos — it can also be a helpful community.
This was true for a young woman named Cheyenne Adele Rose.
She turned to image-sharing site Imgur to reveal her struggles with an ongoing illness that many medical professionals could allegedly not diagnose.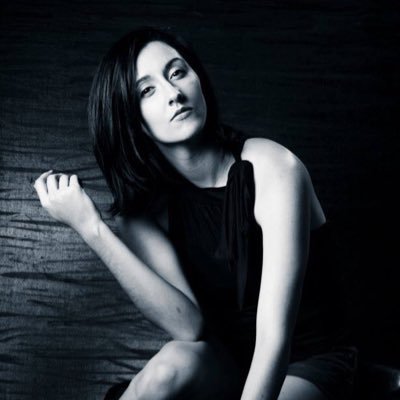 Cheyenne Adele Rose Twitter - twitter.com
Several months ago, Rose posted a series of photos on Imgur detailing various health struggles she faced after getting into an awful biking accident at age 12. She always wanted to be a dancer, but injuries and other inexplicable health issues kept her from pursuing this dream for many years. Though she could eventually dance again, she started experiencing "extreme back pain, headaches, blacking out, and [a] loosing feeling in [her] arms and legs," she wrote on Imgur.
Rose told ATTN: via email that she faced "constant dislocations and pain" as an adult.
"All doctors told me that I had very loose joints, but none ever thought to explore the issue behind them all," she told ATTN:.
Imgur - imgur.com
Her Imgur posts ended up getting a lot of attention in the community, prompting a large number of users to say that it seemed like she suffered from the genetic disorder Ehlers Danlos Syndrome (EDS), Hypermobility Type III based on her symptoms.
She looked into this condition and decided to get tested for it. The Imgur community diagnosis ended up being correct, she revealed in a Wednesday Imgur post.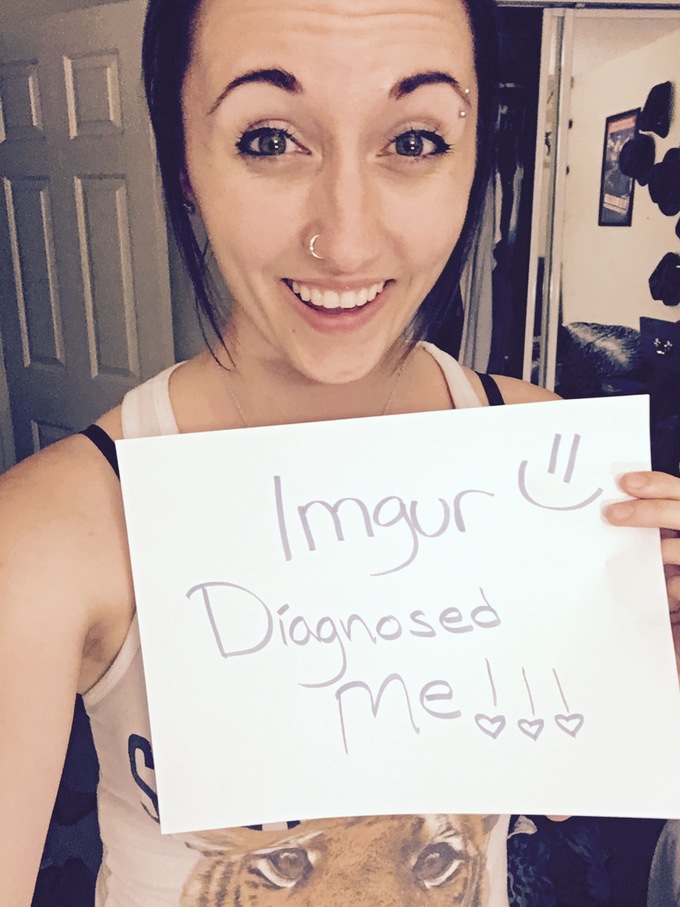 CheyAdeleRose Imgur - imgur.com
"Don't be fooled by my happy face, this isn't great news, because there isn't a 'cure' to this genetic disease," she wrote on Imgur. "It's something that I'm going to have to live with my entire life, but thanks to you crazy people, I finally have a diagnoses. I have been searching for a 'title' to what's wrong with me for years, and if it weren't for you all, I wouldn't have one."
Rose told ATTN: that it was a "relief" to finally understand what she had:
"After I left the doctor's office with my diagnosis, my friends and family kept asking me if i was okay, and if there was anything they could do to help, but I didn't need anything. Yes, this condition is not a great one, but I finally had an answer, and that's all I wanted. It was a beautiful moment of calmness and clarity."
This doesn't mean Internet sources always know best or substitute for a visit to the doctor.
Though nearly 75 percent of Internet users have searched for health information online, "making a diagnosis based on information culled from the Internet is never recommended," integrative medicine physician Dr. Aditi Nerurkar told Mashable in 2012.
Dr. Nerurkar said that while people can go online to learn ways to help sick loved ones, a doctor should ultimately diagnose someone, not the Internet.
Dr. Dina Strachan, a dermatologist, told Mashable that it's always important to consider the credibility of people dispensing medical advice online.
"People provide the information on a medical site," she says. "Are the people providing it actual experts, or do they just have the microphone? When you start saying to yourself 'they' said I must have condition X, ask yourself who 'they' are."
Share your opinion
Have you ever accurately diagnosed yourself using the Internet?