McDonald's Just Admitted That Worker Benefits Are Actually Good for Business
McDonald's' sales are booming — but don't thank All-Day breakfasts.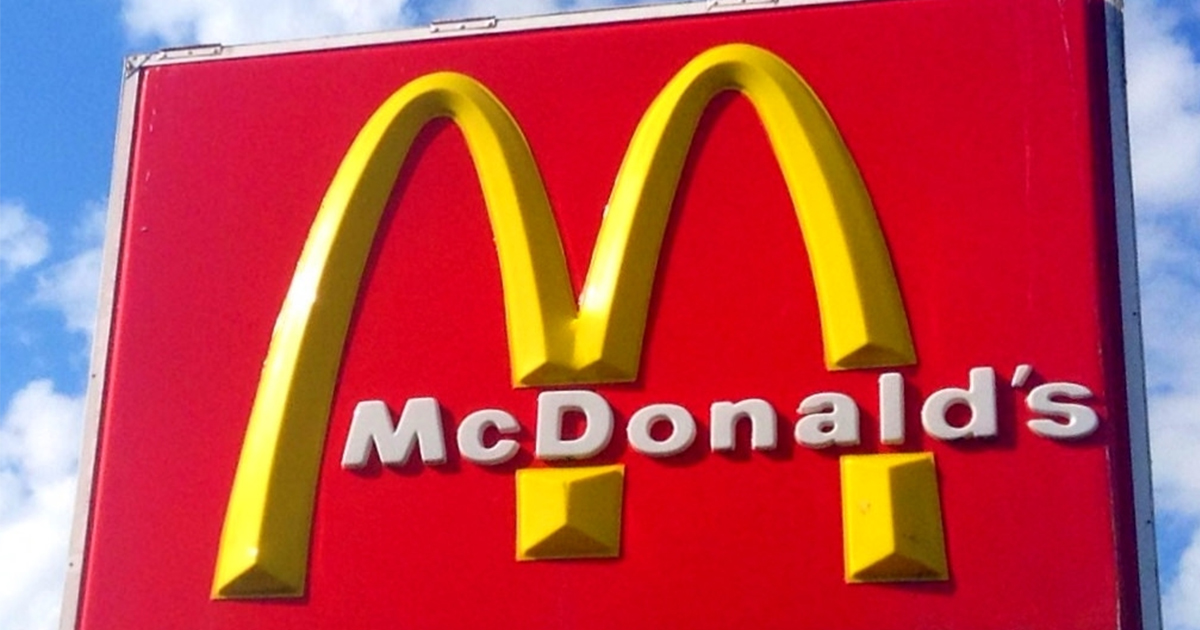 Flickr/Mike Mozart - flic.kr
When the burger chain reported an increase in comparable sales for the third straight quarter late last month, CEO Steve Easterbrook said that the positive growth was in part linked to better employee benefits and higher wages.
Easterbrook said lower employee turnover and higher customer satisfaction were linked to employee compensation package improvements.
"The improvements we made to our compensation and benefits package to employees in U.S.-company operated restaurants, along with expanding [the tuition assistance program] Archways to Opportunity ... have resulted in lower crew turnover and higher customer satisfaction scores," Easterbrook said in a call to Wall Street analysts, Fortune Reported.
In April last year, the company announced it would raise wages for the estimated 90,000 workers employed at company-owned U.S. stores, or about ten percent of McDonald's restaurants. These benefits have not been extended to franchise employees, who make up the bulk of McDonald's workers.
In addition to an hourly wage increase that will cap at $10 per-hour by the end of 2016, the company also instituted paid time off, as well as assistance with education costs for some workers.
The move was a bid to improve working conditions and retain workers at a time when low-wage labor movements were gaining momentum nationwide.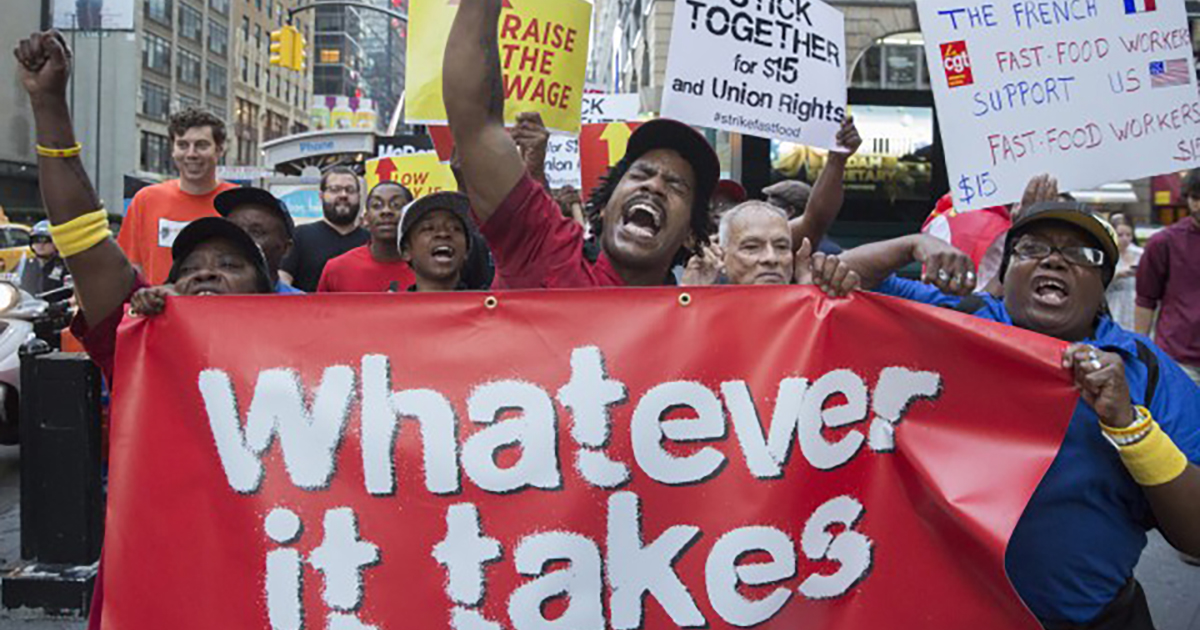 John Taggart, epa
Labor advocates said the move was a step forward, but that the company could go further.
"It's great news," Erin Johansson, research director at Jobs With Justice, told ATTN: in a phone call.
However, she said, "[w]e would definitely like to see them extend the wage increases not just to their direct employees, but to their franchisees as well," she said.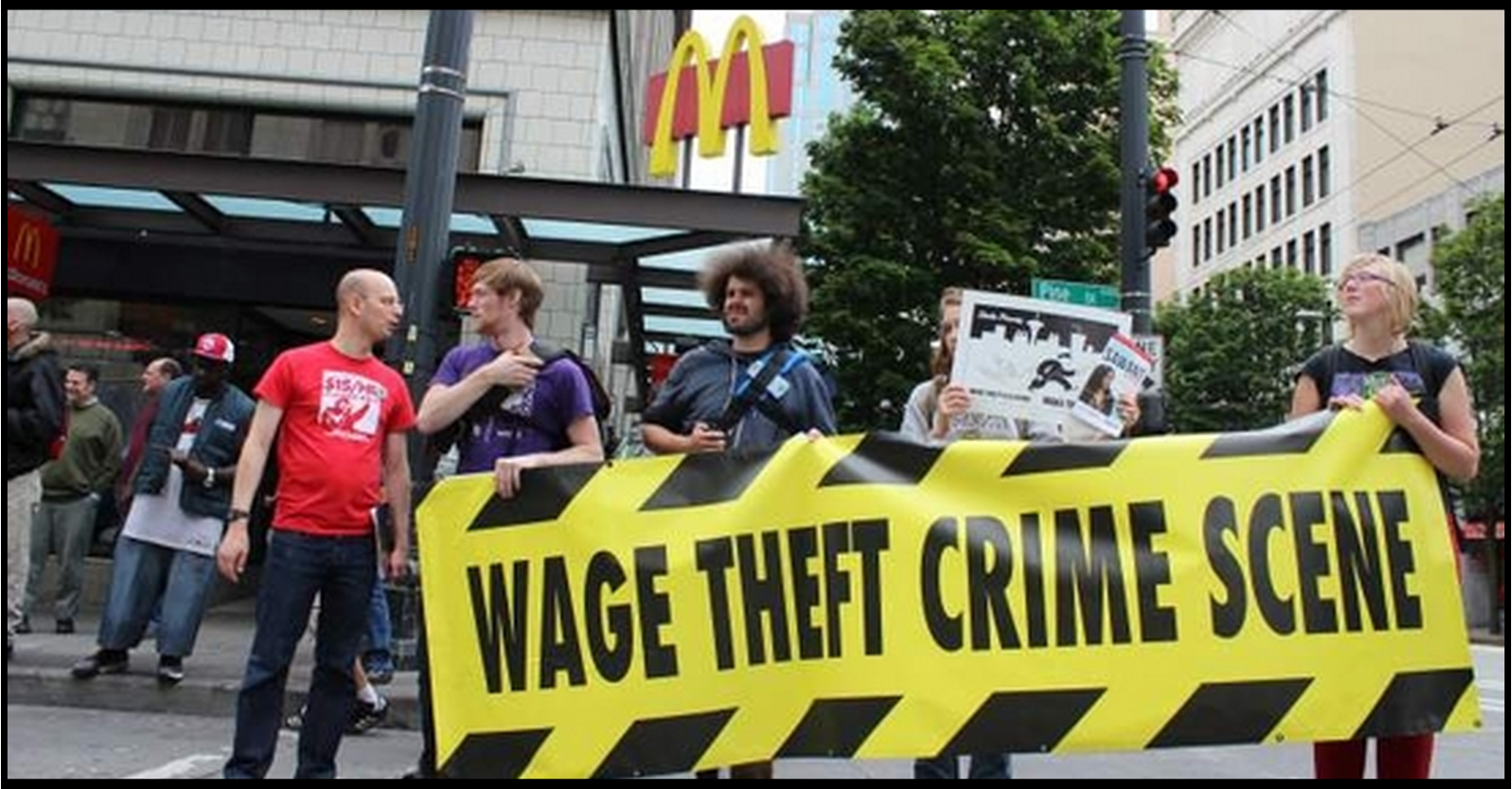 Twitter/SEIU
Higher pay scales for longer-term employees, Johansson added, would likely further reduce turnover and increase loyalty.
It would also reduce the burden on tax-paying Americans, who shell out more than $1.2 billion each year to cover public assistance programs for McDonald's employees, according to one recent study by the National Employment Law Project.
It's unclear if the announcement by the company will spur any further wage or benefits increases for employees. ATTN: reached out to McDonald's for comment, and will update this piece accordingly.
Johansson warned that the announcement highlighted the lack of union rights for McDonald's employees, leaving wage hikes up to the whim of the company. Those increased employment packages, she said, could be just a swiftly taken away without a union contract as protection.
"Unless they recognize the demand of their employees to negotiate a better return for their work, these things could all be very temporary," she said.
Share your opinion
Do you think fast-food employees should be treated better?