How Religious Millennials Are Challenging Stereotypes
July 9th 2016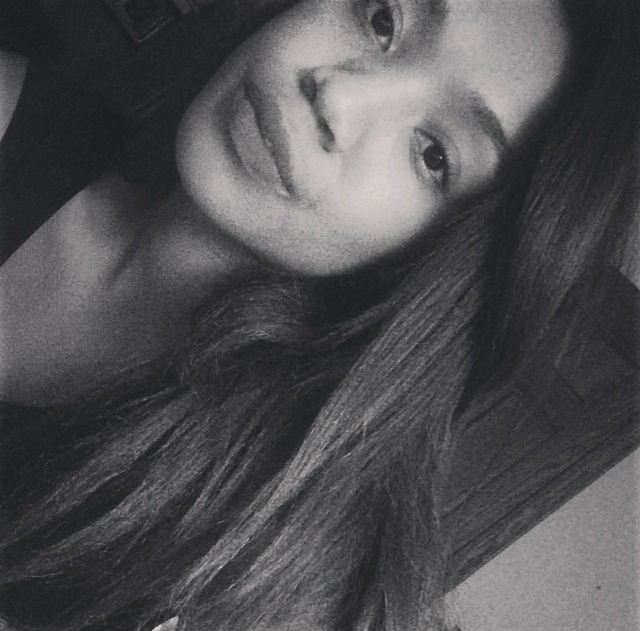 By:
Some research suggests that young people are abandoning religion. But ATTN: interviewed Millennials who buck that trend, holding steadfastly to their religious roots and challenging stereotypes.
In general, it's true that Millennials hold a more critical view of religion. ATTN: previously reported that people aged 18-34 are more likely than Gen X, baby boomers, and the Silent Generation to have negative views of the church and organized religion.
Recent research bears that out. "Since 2010, Millennials' rating of churches and other religious organizations has dipped 18 percentage points," according to a 2016 report by the Pew Research Center.
In a separate report, Pew found that "Millennials are less likely than any other age groups to believe in God or participate in religious activities," USA Today reported.
But why?
It's possible Millennials are reacting to the way some religions view LGBT issues and other causes that Millennials value and embrace.
"I think there are a lot of issues," Daniel Cox, director of research at the Public Religion Research Institute, told USA Today in 2015. "I think LGBT rights come to mind, where Millennials have a very clear position that might be different from religious orthodoxy, or at least what it was in the past. I think things like that tend to drive people away from organized religion, at the very least, and in some cases, from religion altogether."
But there are exceptions to this trend. ATTN: spoke with Millennials who see religion as an important part of their lives. Here's what they had to say.
Ashley Birt, 30
Birt began her involvement in the Christian church at the age of 7 and has been an active member ever since. When she was 21, she came out as bisexual and was immediately embraced by her church. She is now the Director of Christian Education at Rutgers Presbyterian Church and is on track to become a pastor.
Birt told ATTN: that she has never had to reconcile her faith with her sexuality and that she hopes her presence in the ministry will pave the way for other spiritual people in the LGBT community who are eager to be ordained leaders in the church.
"On the one hand, I feel really called to this. ... The other aspect of that is that it took me a long time to get where I am, because I grew up, and I looked around, and I figured that even though I want to be a pastor, I can never do it because I don't know any pastors who are like me. I didn't know any other Presbyterian pastors who were female and Black and bisexual or queer in any way. That didn't exist. And it barely exists now. So I'm going to be part of the reason it exists. I'm going to add to that number."
Alison Amyx, 29
Amyx is an active member of her Christian community and the senior communication strategist for the Christian organization Believe Out Loud. She also happens to be queer.
Some Christians argue that the Bible opposes homosexuality. But, Amyx told ATTN:, she believes that Christianity is about unconditional love, which helped her accept her sexual orientation.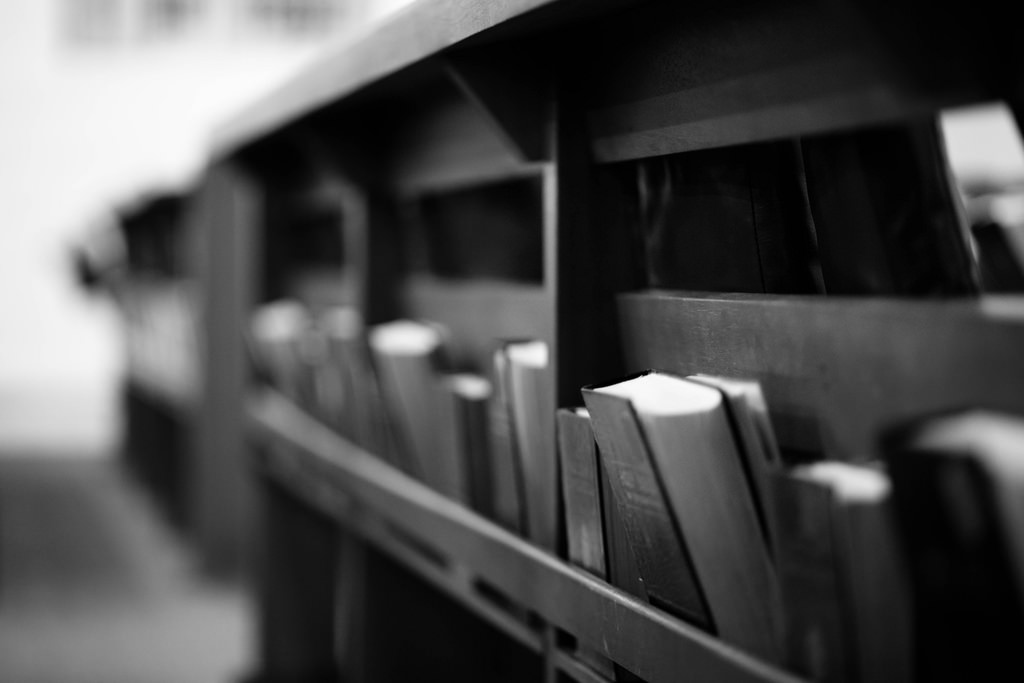 Flickr/Peter Baker - flickr.com
"Accepting myself as a queer person as an expression of my faith is probably the best way I can say it. Because I really feel like I have been 'othered' as a queer person. I've been told that God didn't love me. I've been told that I need to change and that my love isn't the same as everybody else's and that I'm not good enough for God's love. That's the message that I was taught as a queer person is that I wasn't good enough, that I wasn't good enough for God's love. And so coming to accept my queerness and accept myself and love myself anyway despite what other people are telling [me] is an act of faith, because that is what faith is about. Faith is about believing and love. And so if I can believe that I'm loved, then what's more faithful than that?"
Rawan Elbaba, 22
Islam has always been a part of Elbaba's life. She chose to wear the hijab at age 11 and continues to live her life according to the teachings of Islam. As a Muslim American, Elbaba values being civically active and engaged. She is the digital media associate at the Arab American Institute.
Elbaba has advocated for different pieces of legislation and traveled to the White House. Elbaba also loves fashion and is the executive editor at Layali Webzine, an online publication that features fashion, news, and stories about Muslim women.
"I think that's one of the big misconceptions of people who maybe don't know a Muslim or don't have a Muslim friend is that they think they tend to be very quiet, conservative. You know, I love listening to my favorite music, my podcast in the morning, and I go out with my friends, I have fun, I love to dance. So there's just all these things that people are like, 'Oh, Muslims girls do that? They like makeup and music and all this stuff?' I think that's becoming a more known thing now, especially with the age of Instagram and Twitter. ... Muslim women are especially more exposed, like, in terms of the different types of Muslim women and the things they choose to do. I think that's a huge misconception is that they're very conservative, very aloof and quiet, and kind of to themselves."
Yasmin Hussein, 28
Hussein grew up in a Muslim household and also chose to wear the hijab before she was a teenager. Hussein, who is the program and communications associate at the Arab American Institute, told ATTN: that she is a dedicated Muslim, but that does not mean that she doesn't hold American values. Hussein said that her American identity influences the way she expresses her faith.
"I personally identify the most as being a Muslim American, which I think is a very unique sort of flavor of Muslim in terms of how we practice our faith here in the U.S. versus other countries. Not to say that it's a different faith, but ... it's very unique in terms of civic engagement, activism, and patriotism. And all these aspects that are very strong American values are inclusive and part of my identity, in addition to my faith and my strong devotion to it."
Hadar Cohen, 24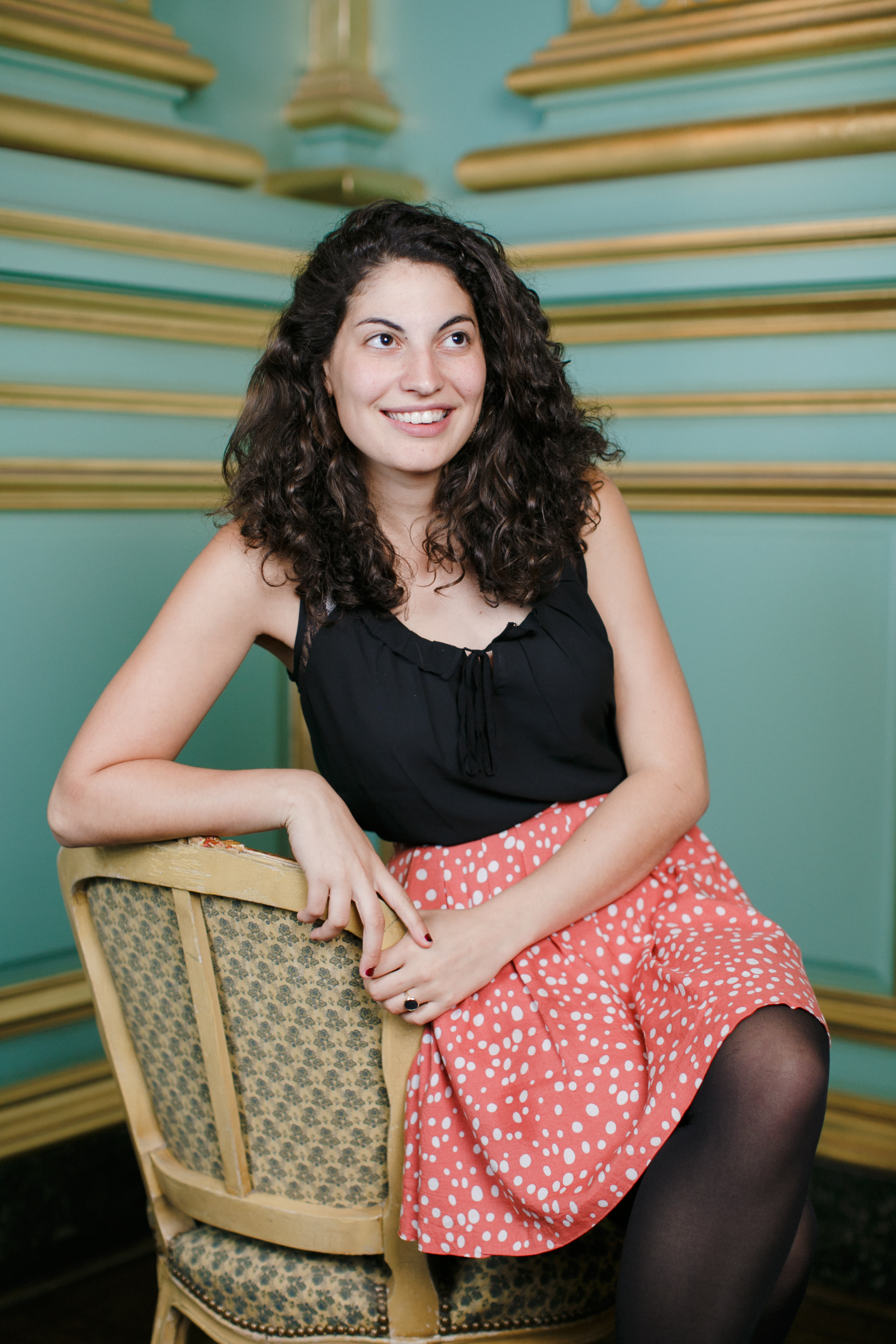 Hadar Cohen
Cohen said that her Jewish religion gives her freedom and the ability to break boundaries. She expresses this in her pursuit of the arts and her passion for social issues, such as gender equality, food inequality, wealth distribution, and racial justice. Cohen told ATTN: that her faith heavily influences her activism in these areas. She also believes that the concept of the divine relates to the concept of gender fluidity and the exploration of non-traditional roles.
"I feel so limited oftentimes in the way that I'm understood through my religion, because I really do feels like it puts me in a box. ...

"I think there's a lot of associations with religion with, like, purity and sacredness, which, of course, I value, too. [But] I think sometimes that emphasis on purity and sacredness kind of limits the way you can see dance and art, especially around sex and things like that. It's not really expected for a religious person to really be vocal or even present a lot of times in those worlds. And I think religion is, a lot of times, associated with holding on to really firm boundaries, which I think is totally part of it. And I think, for me, religion is also about breaking boundaries. Like, religion also feels like it enables me to do that."
Correction: A previous version of this article reported that Elbaba is the editor-in-chief of Layali Webzine. The article has been updated to reflect Elbaba's correct job position. She is the executive editor at Layali Webzine.
Share your opinion
Are you religious?