The Best Commencement Speeches of 2016 So Far
May 21st 2016
By:
College commencement speeches are one of the best parts of graduation season. They can be funny, inspirational, and utilitarian for people long after they've completed higher education.
Graduation, of course, can also bring a great deal of uncertainty: Student debt, the job hunt, and fears of adulthood can overwhelm college seniors, so it helps to hear useful commencement speeches from people who have succeeded in the real world.
Here are some of the best commencement speeches of 2016 so far from individuals who have accomplished a lot in their lives.
1. Sheryl Sandberg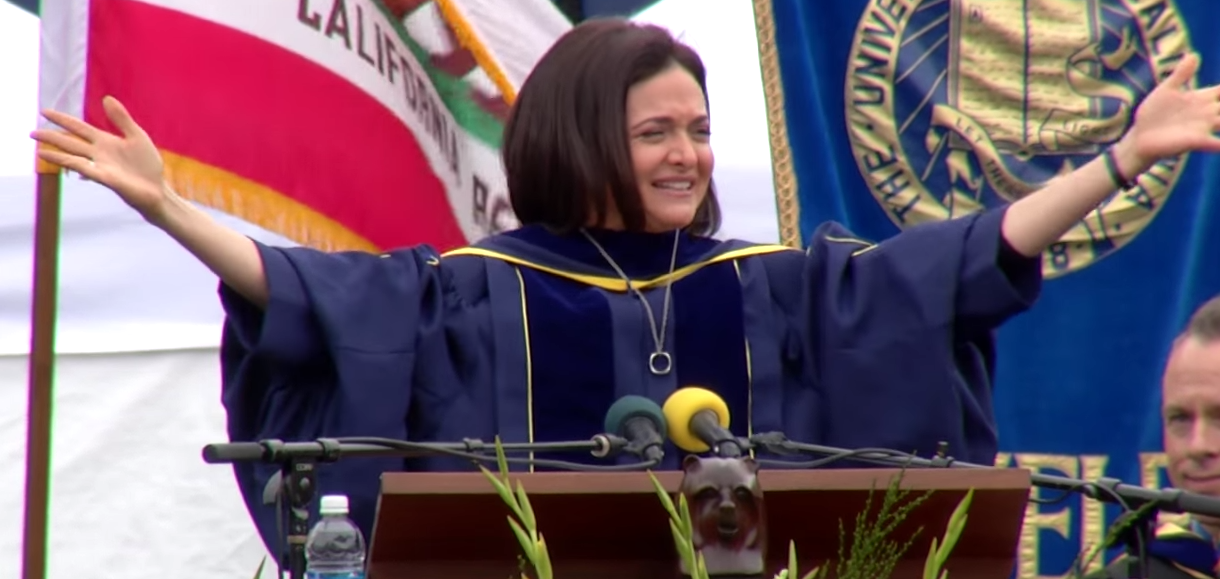 UC Berkeley YouTube - youtube.com
Facebook COO Sheryl Sandberg delivered a poignant commencement speech at University of California, Berkeley earlier this month. Sandberg, whose husband Dave Goldberg died suddenly while the pair were on vacation last year, talked about the ways in which adversity can make a person stronger.
"Dave's death changed me in very profound ways," she said. "I learned about the depths of sadness and the brutality of loss. But I also learned that when life sucks you under, you can kick against the bottom, break the surface, and breathe again. I learned that in the face of the void — or in the face of any challenge — you can choose joy and meaning."
She added that what happens after a major life struggle is what ultimately defines a person:
"Today I want to talk about what happens next," she continued. "About the things you can do to overcome adversity, no matter what form it takes or when it hits you. The easy days ahead of you will be easy. It is the hard days — the times that challenge you to your very core — that will determine who you are. You will be defined not just by what you achieve, but by how you survive."
Watch her full speech below:
2. Michelle Obama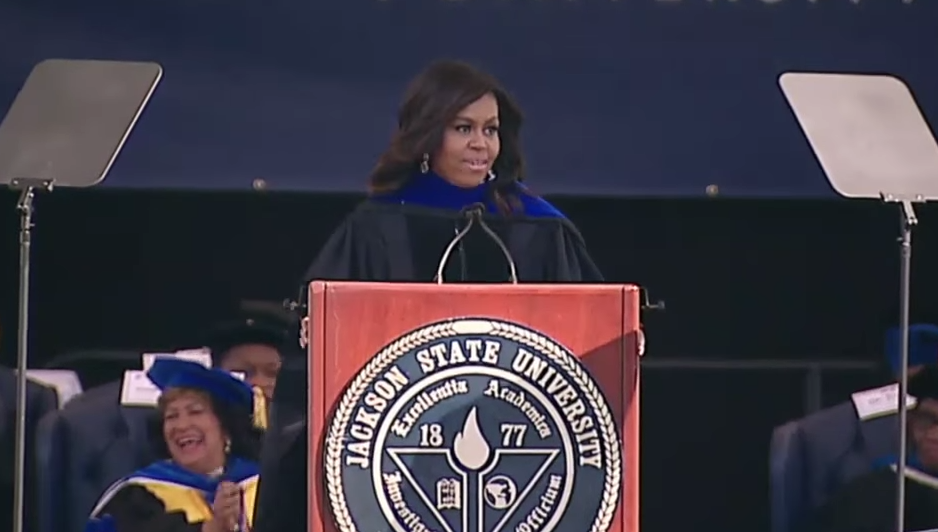 Jackson State University YouTube - youtube.com
In April, First Lady Michelle Obama told students graduating from the historically Black institution, Jackson State University, that they will inevitably face discrimination in life, and how they respond to such discrimination will matter more than anything else.
"Are you going to throw up your hands and say that progress will never come?" she said. "Are you going to get angry or lash out? Are you going to turn inward, and just give in to despair and frustration? Or are you going to take a deep breath, straighten your shoulders, lift up your head, and do what Barack Obama has always done — as he says, 'When they go low, I go high.' That's the choice Barack and I have made. That's what has kept us sane over the years."
Watch her full speech below:
3. Barack Obama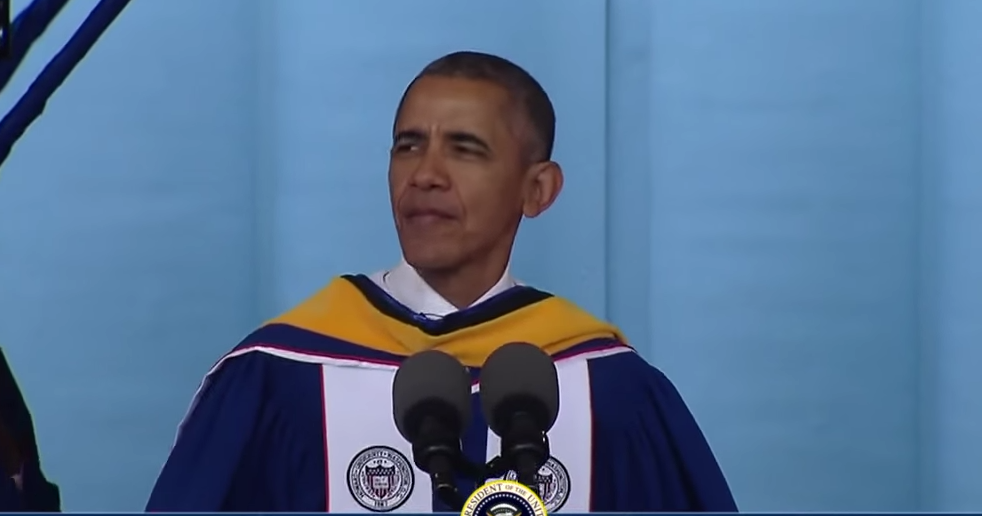 White House - youtube.com
President Barack Obama discussed race relations at the historically Black university, Howard University, in his commencement address earlier this month. He said that even though racism still persists in this country, "it's important to note progress" as well:
"Because to deny how far we've come would do a disservice to the cause of justice, to the legions of foot soldiers; to not only the incredibly accomplished individuals who have already been mentioned, but your mothers and your dads, and grandparents and great grandparents, who marched and toiled and suffered and overcame to make this day possible. I tell you this not to lull you into complacency, but to spur you into action — because there's still so much more work to do, so many more miles to travel. And America needs you to gladly, happily take up that work."
Part of that action, the president said, comes with understanding the "justice gap." He went on to highlight the country's mass incarceration crisis, which he said disproportionately impacts Black people.
"We've got a justice gap when too many Black boys and girls pass through a pipeline from underfunded schools to overcrowded jails," he continued. "This is one area where things have gotten worse. When I was in college, about half a million people in America were behind bars. Today, there are about 2.2 million. Black men are about six times likelier to be in prison right now than white men."
Read his full speech here, and watch his full speech below:
4. Joe Biden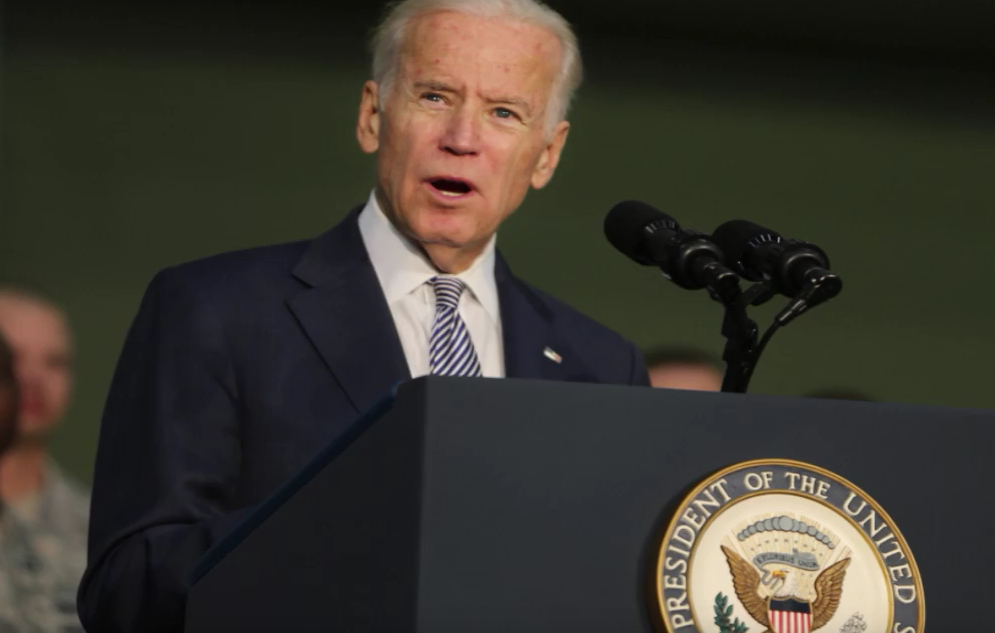 wochit News YouTube - youtube.com
Vice President Joe Biden stressed the importance of including more women and gay soldiers in the military during his commencement address at the U.S. Military Academy on Saturday.
"Having men and women together in the battlefield is an incredible asset, particularly when they're asked to lead teams in parts of the world with fundamentally different expectations and norms," Biden said, the Associated Press reported, noting that the vice president also celebrated class president Eugene "E.J." Coleman for coming out as gay.
If it weren't for the repeal of "Don't Ask, Don't Tell," Biden said that "E.J. would have been discharged from the Army, and we would have lost an incredible talent."
Biden also delivered the 2012 commencement address at the U.S. Military Academy.
5. John Lewis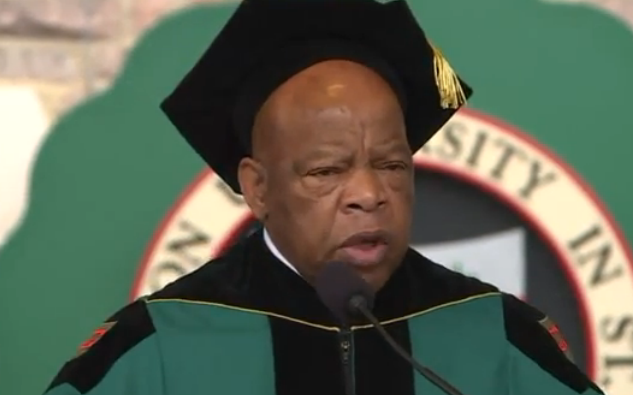 Fox2Now - fox2now.com
Civil rights leader John Lewis spoke at Washington University in St. Louis' graduation ceremony on Friday, which was the 55-year anniversary of him and other Freedom Riders getting attacked by segregationists in Alabama.
"I was beaten, yes, several times, left bloodied, but I didn't give up," he said. "I didn't become bitter. The way of peace, the way of love, the way of nonviolence is a much better way. And it doesn't matter whether we're Black or white, Latino, Asian American, or Native American. It doesn't matter whether we're straight or gay, bisexual, transgender. We are one people, we are one family, we are one house. We must learn to live together as brothers and sisters."
He encouraged the graduates to "redeem the soul of America" and "the soul of the world."
"So I say to you today, walk with the wind," he said. "And let the spirit of peace, justice and love be your guide."
Read his full speech here.
Share your opinion
Were you impacted by the commencement speech at your own graduation?