Bernie Sanders Endorses Key California Ballot Initiative
May 24th 2016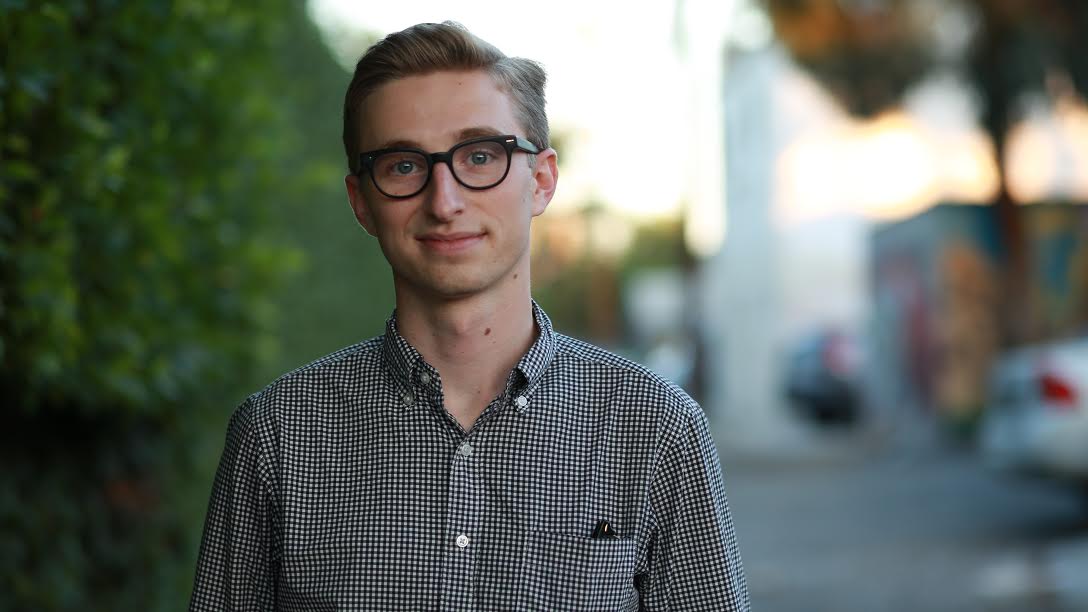 By:
Sen. Bernie Sanders (I-Vt.) is courting California voters in the most California way possible, throwing his support behind a ballot initiative that would effectively legalize recreational marijuana in the state, if voters approve the measure in November.
The California presidential primary is just around the corner (June 7), and Sanders' campaign is hoping that a win in the state — where 475 delegates are at stake — will reignite his bid for the Democratic nomination. Appealing to marijuana enthusiasts appears to be part of the candidate's strategy to secure votes ahead of the election, SF Gate reports.
"I do not live in California," Sanders said at a campaign rally in San Jose last week. "But if I lived in California, I would vote 'yes' to legalize marijuana."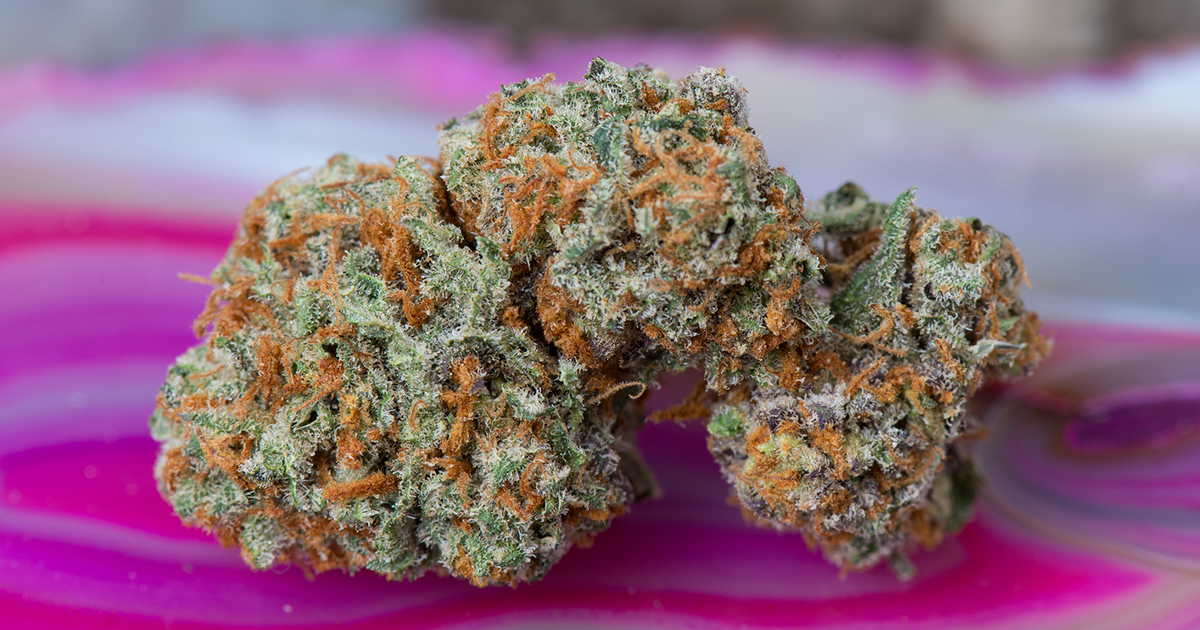 Bigstock/MSQRD2 - bigstockphoto.com
While Sanders didn't explicitly reference the recreational marijuana legalization initiative, the Adult Use of Marijuana Act, he was quoted earlier this month saying "[y]ou've got a pretty good ballot initiative coming up in November," according to Los Angeles Times reporter Chris Megerian.
The Adult Use of Marijuana Act is widely considered to be the most promising of the half dozen recreational marijuana legalization initiatives put forward by activists this year.  It has already exceeded the number of signatures required to qualify for the November ballot; the initiative received over 600,000 by March, almost double the 365,000 signatures required.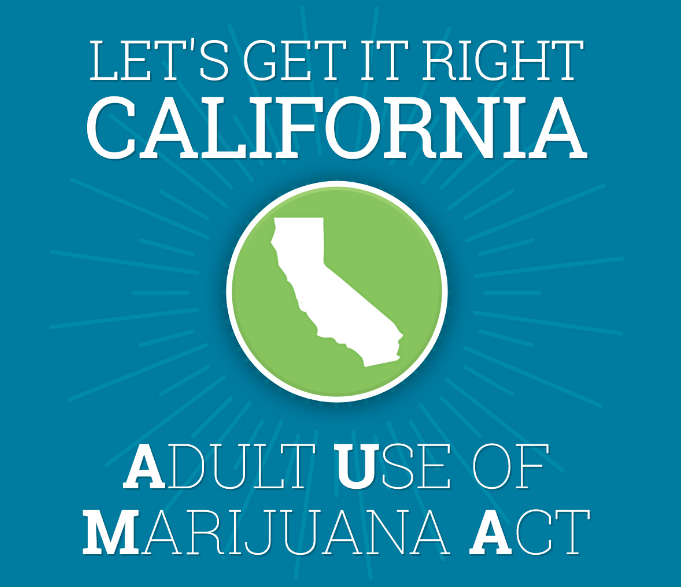 Let's Get It Right, California - letsgetitrightca.org
Sanders support for recreational marijuana in California comes as little surprise. He's the only presidential candidate who has called for marijuana to be removed from the list of drugs outlawed under federal law, and he's previously voiced support for recreational marijuana legalization in his home state of Vermont.
But Sanders' subtle endorsement of the recreational marijuana ballot in California — in addition to his repeated emphasis on the legalization issue during campaign rallies in the state — seems to represent a deliberate effort to connect with California voters ahead of the primary, a majority of whom support full legalization. The Adult Use of Marijuana Act, for example, has up to 60 percent support among California voters, polls show.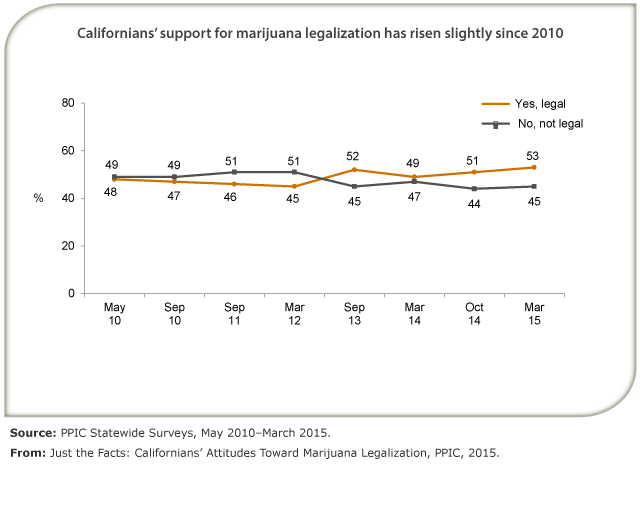 Public Policy Institute of California - ppic.org
"Whereas marijuana law reform used to be viewed as a dangerous third rail of politics that was dangerous for candidates to touch, it's now clearly a mainstream issue supported by a majority of voters," Marijuana Majority founder Tom Angell told ATTN:. "Speaking out in favor of what most voters already support, particularly when other politicians are still for some reason reluctant to do so, is a really smart strategy." (Note: Marijuana Majority does not support or endorse candidates for public office.)
ATTN: reached out to Sanders' campaign for comment but a representative was not immediately available.
Share your opinion
Do you think Bernie Sanders' stance on marijuana will help him in the California primary?