The One Paragraph That Prompted an Opioid Epidemic
June 2nd 2016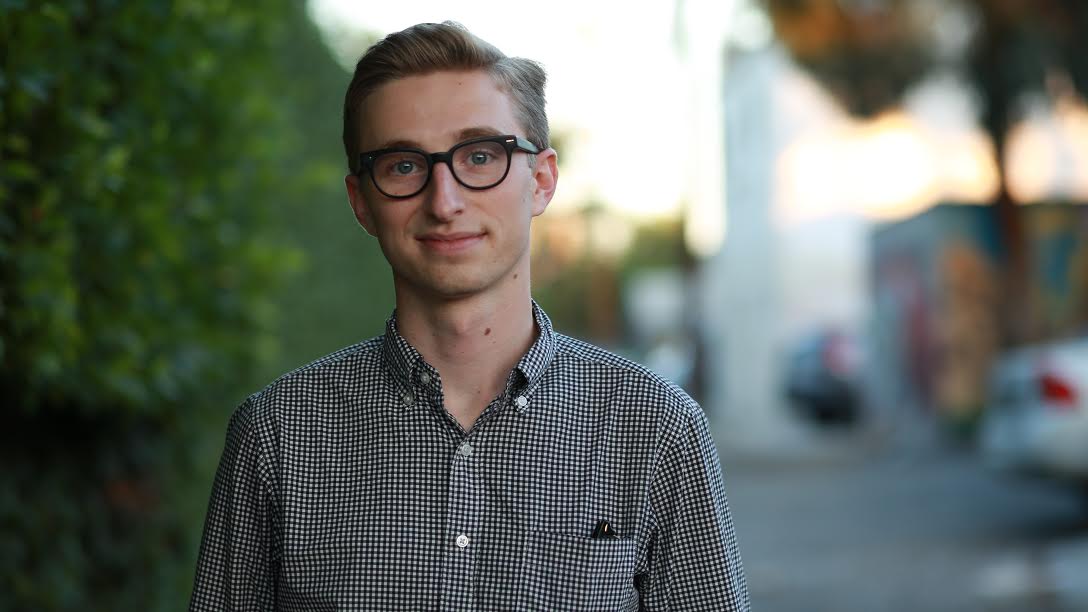 By:
The opioid epidemic didn't happen spontaneously. It was a gradual process that, many believe, started with a substantial rise in the number of painkillers doctors prescribed over the past few decades.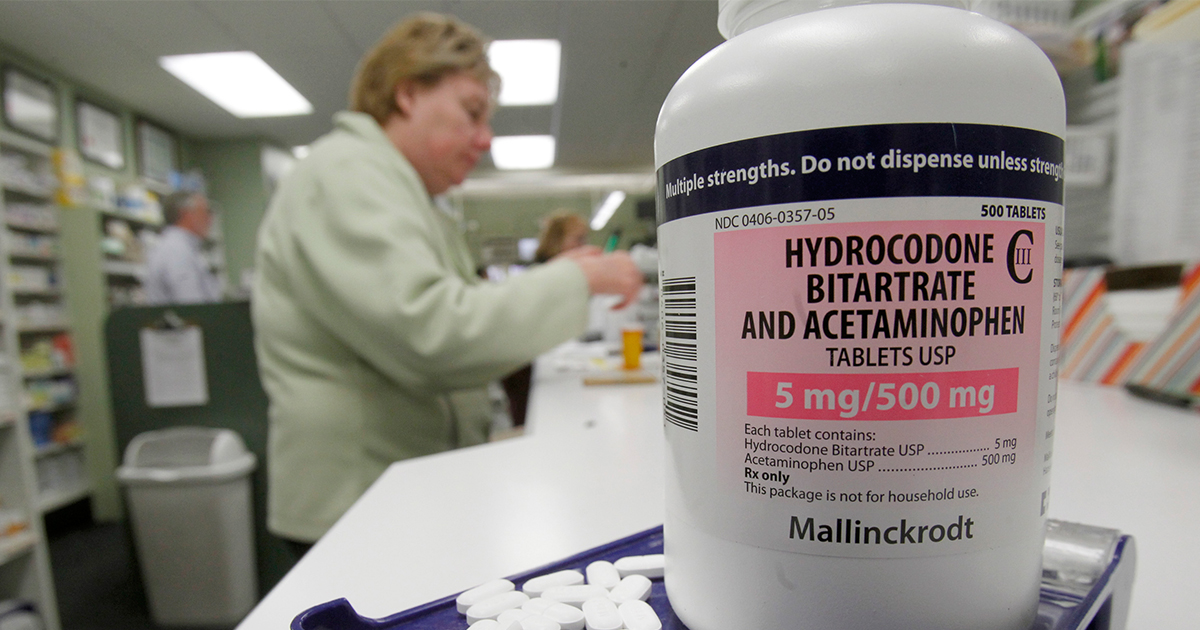 AP/Toby Talbot - apimages.com
But, how did this happen?
Business Insider reports that that the dramatic rise in opioid-based painkillers can be linked to an argument in the medical community that doctors were under-treating pain.
And, experts argue, the case for prescribing more painkillers was backed a single paragraph published in the New England Journal of Medicine in 1980:
New England Journal of Medicine - nih.gov
"Recently, we examined our current files to determine the incidence of narcotic addiction in 39,946 hospitalized medical patients' who were monitored consecutively. Although there were 11,882 patients who received at least one narcotic preparation, there were only four cases of reasonably well documented addiction in patients who had a history of addiction. The addiction was considered major in only one instance. The drugs implicated were meperidine in two patients, Percodan in one, and hydromorphone in one. We conclude that despite widespread use of narcotic drugs in hospitals, the development of addiction is rare in medical patients with no history of addiction."
This letter was presented by doctors, drug companies, and researchers for decades, seeking to justify increased opioid prescriptions for people suffering from pain. (A Google Scholar search shows that the letter has been cited more than 900 times). While the link between this letter and the opioid epidemic as we know it today cannot be verified, it is true that the years that followed this publication saw a surge in opioid prescriptions.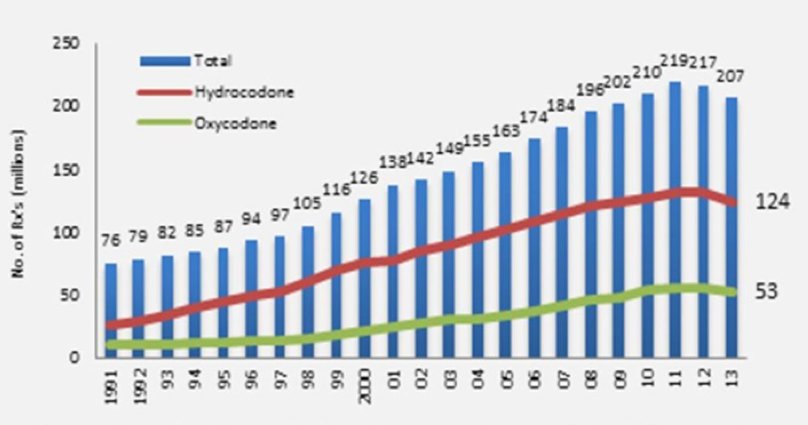 National Institute on Drug Abuse - drugabuse.gov
There are two major problems with this letter.
1. The letter presents a misleading summary of an addiction study.
The letter cites an analysis by Dr. Hershel Jick, which was subsequently described as "extensive," "persuasive," and a "landmark study" that proved fears about opioid addiction from painkillers were "basically unwarranted" in reputable scientific magazines and journals. But the study didn't actually reach the conclusions represented in the letter.
"The study analyzed a database of hospitalized patients at Boston University Medical Center who were given small doses of opioids in a controlled setting to ease suffering from acute pain," Business Insider reports. "These patients were not given long-term opioid prescriptions, which they'd be free to administer at home."
2. Statistics about painkiller addiction today call the letter's conclusion into question.
If less than one percent of patients who received prescription painkillers became addicted to the drug, as the letter suggested, that could arguably change the conversation around opioids within the medical community. What we know today, however, is that nearly one in four patients who are prescribed painkillers become addicted, Scientific American reports.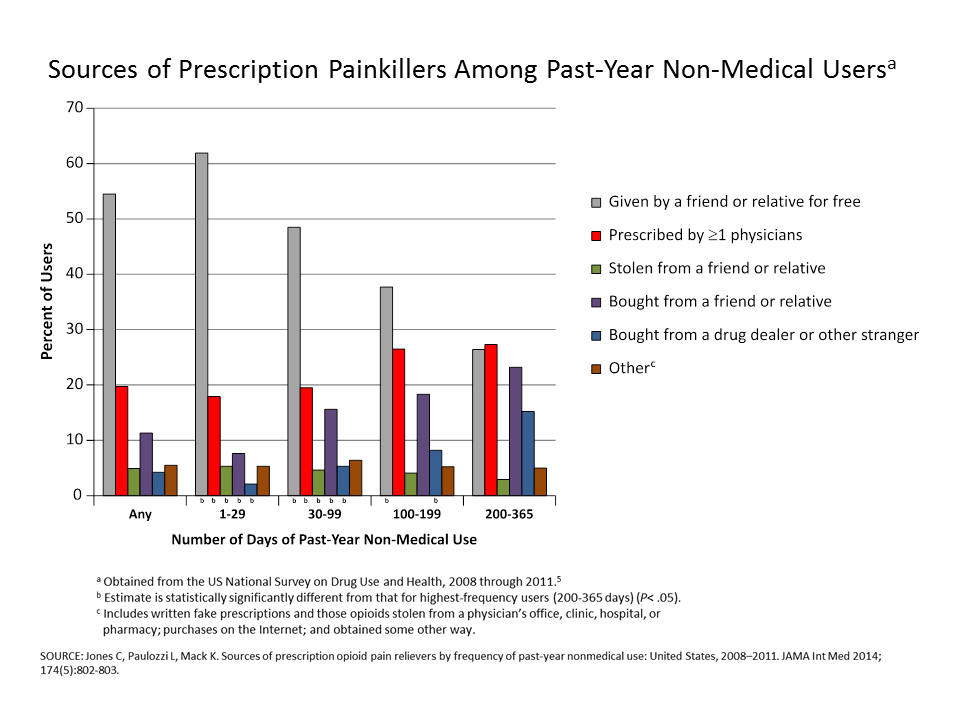 Centers for Disease Control and Prevention - cdc.gov
Dr. Jick told ATTN: that the letter "was published because there was no other reliable quantitative information published at the time (or since)."
"The interpretation of this letter to the editor is clear if you read it," Jick said. "It was restricted to hospitalized patients prior to 1980 who received the opiate while in the hospital."
Investigative journalist Sam Quinones also emphasized the influence of this letter in his book "Dreamland: The True Tale of the Opioid Epidemic."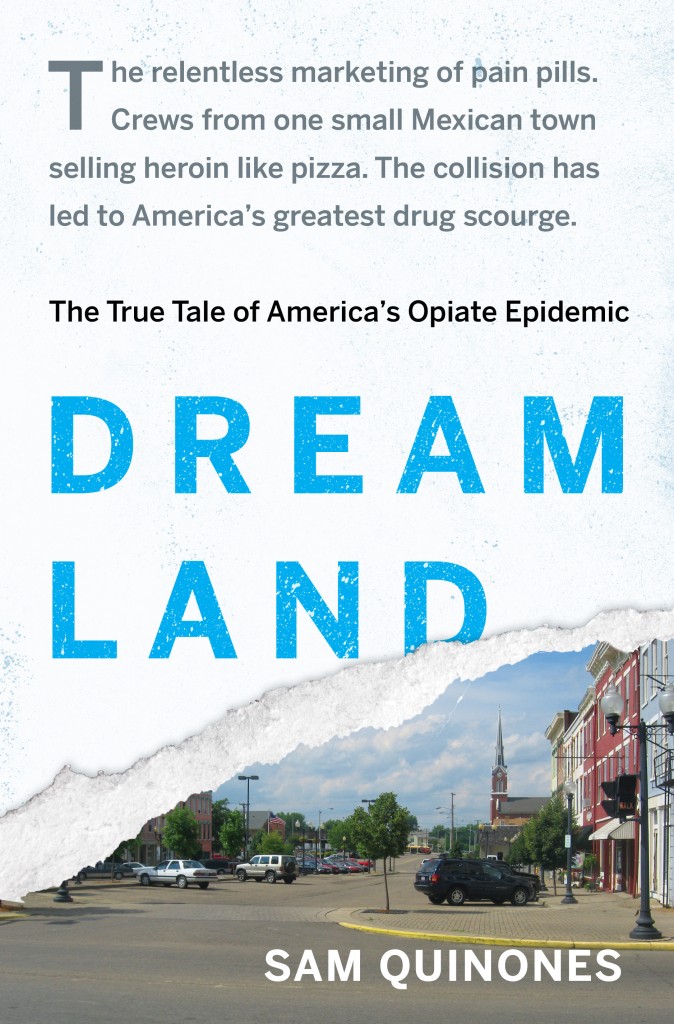 Sam Quinones - samquinones.com
After talking to medical professionals, Quinones determined that the letter had a profound impact on prescribing trends in America, appearing in influential medical journals, seminars, and conventions for years to come.
"I used [the Jick study] in lectures all the time," Dr. Marsha Stanton told Quinoes. "Everybody did."
"It didn't matter whether you were a physician, a pharmacist, or a nurse; you used it. No one disputed it. Should we have? Of course we should have."
[h/t Business Insider]
Share your opinion
Do you think doctors prescribe too many painkillers today?