The History of Slut-Shaming in One Insane Timeline, From Ancient Rome to Amber Rose
June 1st 2016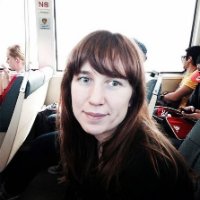 By:
Slut-shaming is nothing new.
Over the centuries, women have faced judgment and scorn based on their perceived sexual behavior in virtually every sphere of discourse, from public forums in the Roman Republic to the internet forums of today.

Here are seven times women have been slut-shamed over the course of history.
1. The Roman Republic.
Ancient Rome may have been the forebear of the slut-shaming dress codes of today. In the Roman Republic, married women and prostitutes could be differentiated by their clothing: "A sexually virtuous married woman was meant to wear the stola, whilst a prostitute wore a toga or other symbols of the trade," wrote Lewis Webb — a Ph.D. candidate at HUMlab and the Department of Historical, Philosophical, and Religious Studies at Sweden's Umeå University — in a paper published on First Monday.
It wasn't just sex workers who were slut-shamed, either. Married Roman women competed to be perceived as sexually virtuous and were punished or censured for appearing overtly sexualized, Webb wrote.
Roman politician, lawyer, and philosopher Cicero delivered a speech about unmarried women in a public trial in 56 B.C.
Single ladies, here are a bunch of things Cicero thought made you look like a total slut:
"If an unmarried woman opens her house to everyone's desire and openly sets herself up as a prostitute (meretricia vita) and decides to enjoy parties with men with whom she has absolutely no connection, if she does this in Rome, in her gardens, in the crowds at Baiae, if in short she behaves loosely not just in the way she walks (incessu) but in what she wears (ornatu) and who her friends are (comitatu), it's not just her flashing eyes (flagrantia oculorum) and loose language (libertate sermonum) but her hugs, her kisses, her beach parties, her boat trips, her carousals that make her seem not only a prostitute but a prostitute who solicits men shamelessly (proterva meretrix procax)."
2. Shakespeare.
In William Shakespeare's popular comedy "Much Ado About Nothing," a woman is egregiously slut-shamed by her fiance and father based on an unreliable rumor about her sex life.
The play's villain, Don John, tells Claudio that his fiancee, Hero, cheated on him and is no longer a virgin — and all hell breaks lose.
Don Juan is very obviously a dishonest creep, but Claudio freaks out anyway, as does Hero's dad, Leonato, who literally wishes her dead for dishonoring him with alleged sexual indiscretions. "Death is the fairest cover for her shame," Leonado asserts in the play's fourth act.
3. 17th-century England's "Windsor Beauties."
The "Windsor Beauties" portrait series — which hangs in the Communications Gallery of London's Hampton Court Palace — was recently deemed by Atlas Obscura "the 17th-century equivalent of the Maxim Hot 100."
Barbara Villiers, a duchess and mistress of King Charles II, was the most well-known of the women depicted — and perhaps the most controversial.
Royal biographer W.R.H. Trowbridge wrote that Villiers' "greed of gain was only equaled by her man hunger." She held a high status as the king's favorite mistress for quite a while, but a lot of people thought she was basically a sex-crazed opportunist. This was partly because she also had multiple lovers (as did the King, whose reputation was not tarnished by his sexual partners).
Long story short: Eventually, King Charles got tired of Villiers and told her to "live quietly and cause no scandal," the British historical site English Monarchs wrote. Ouch.
4. 19th-century U.S. politics.
Melania Trump was hardly the first presidential candidate's spouse to deal with gross slut-shaming attacks by her husband's critics.
Leading up to the 1808 presidential election, James Madison's wife, Dolley, was accused in a Federalist smear campaign of trading sexual favors to congressmen, author Nancy Hendricks wrote in her book "America's First Ladies: A Historical Encyclopedia and Primary Document Collection of the Remarkable Women of the White House."
5. World War II.
The 1941 film "Sex Hygiene" is possibly the most-watched sex-ed movie of all time, Robert Eberwein, a professor of English at Oakland University and the author of "Sex Ed: Film, Video, and the Framework of Desire," told Collectors Weekly. It was created to teach American enlisted men about the effects of venereal disease and the women who might carry such diseases. "Just because she's a nice girl doesn't mean you can't get venereal disease," a VD educational poster of the period argues outrageously.
"The running theme through World War II sexual education films is that female sexuality is a serious threat to men's dominance," Lisa Hix wrote on Collector's Weekly.
6. The 1950s
Mid-20th century promiscuity carried legal ramifications for some women.
In 1955, Janie Bell Weeks was sentenced to two years in jail on convictions of adultery and fornication. "This may have been one of the last lengthy sentences for these charges handed out in the U.S. justice system," Atlas Obscura reported.
7. The age of the internet
While we have been condemning female sexuality since long before the smartphone era, social media have significantly reshaped how, and where, we speak about it.
The internet has granted us the ability to rapidly share our personal beliefs about women, their appearance, and their behavior. Misogynistic conversations and comments are easily and widely circulated online and take on lives of their own.
Sometimes, the internet gives voice to victims of slut-shaming: Women can share personal experiences online and receive support, criticize popular media, and participate in conversations that were previously closed off. Other times, the internet allows nasty words to escalate into extremely menacing harassment, threats of violence, and actual violence.
ATTN: has (extensively) reported on actress and model Amber Rose, an outspoken critic of slut-shaming. She began the Amber Rose SlutWalk (which took place in Los Angeles in 2015) to raise awareness of the issue.
How social media has changed slut-shaming and women's response to it.
Women outside of the public sphere have also engaged in conversations about sexism by sharing their stories on Facebook, Twitter, Instagram, and other platforms.
It is difficult and perhaps unfair to compare a powerful monarch disgracing his high-profile mistress to an actress receiving hundreds of sexist slurs tweeted by strangers in an instant. However, they are both bad — they both reflect ways in which the public shames and polices female sexuality.
Fortunately, social media slut-shaming conversations and online sexism in general are meeting waves of the feminist movement and other forms of social and cultural progress.
What if Cicero had tweeted all that sexist crap? Would Dolley Madison's critics have been skewered in the comment section? These are silly, impossible questions to answer, but interesting ones to ponder.
Share your opinion
Do you think the internet makes slut-shaming worse?